By

California.com
April 03, 2021
As California mitigates health risks during the COVID-19 pandemic, some travel restrictions may remain in certain communities. Call the local and regional tourism offices to learn more about the restrictions in your intended destination. Thank you for reading, and stay safe.
Sunny blue skies, glimmering shores, and rugged mountains mean you've got plenty of time to spend in the great outdoors. It's definitely easy to keep boredom at bay in La La Land thanks to the plethora of outdoor activities in Los Angeles. The only challenge? Deciding on what to do. From can't-miss attractions to exciting adventures, there's an experience waiting for you. Get a headstart on your outdoor bucket list and start crossing off these awesome activities.
Fun outdoor things to do in L.A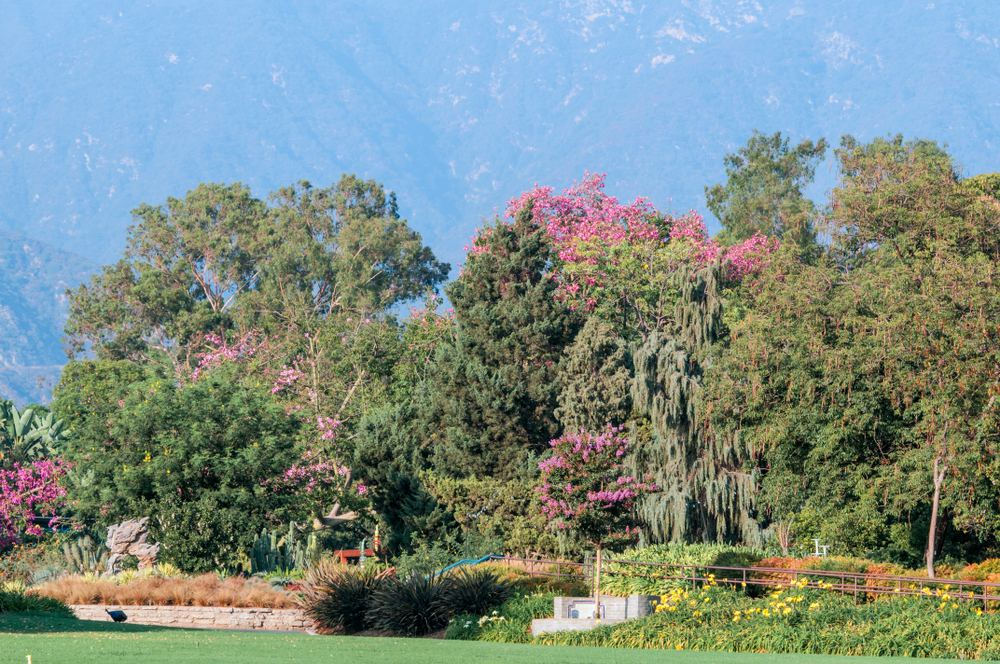 Go for a walk At The Los Angeles County Arboretum and Botanic Garden
Reconnect with nature and find inner peace at the Los Angeles County Arboretum and Botanic Garden. Something as simple as strolling the Aquatic Garden is one of the most relaxing outdoor activities in L.A. The gentle pools and water lilies create a serene landscape for you to be alone with your thoughts. The Rainbow Serpent Garden takes you to a selection of plants on a path resembling a snake.
If you're visiting with your special someone, enjoy an afternoon in the arboretum's Rose Garden. Swaying Mexican fan palms provide shade as you're engulfed in the beauty of the garden.
Catch a Cult Classic at a drive-in theater
Drive-in theaters are making a comeback big time and we're all for it. Popping up all over the state, this classic pastime is a must when it comes to fun outdoor activities in Los Angeles.
Watch a comedy with your friends and laugh until your stomach hurts at Electric Dusk Drive-In. Or, take your crush on a date at Street Food Cinema and hold on for dear life while catching a horror flick. Grab a blanket, buy plenty of snacks, and pick your favorite movie.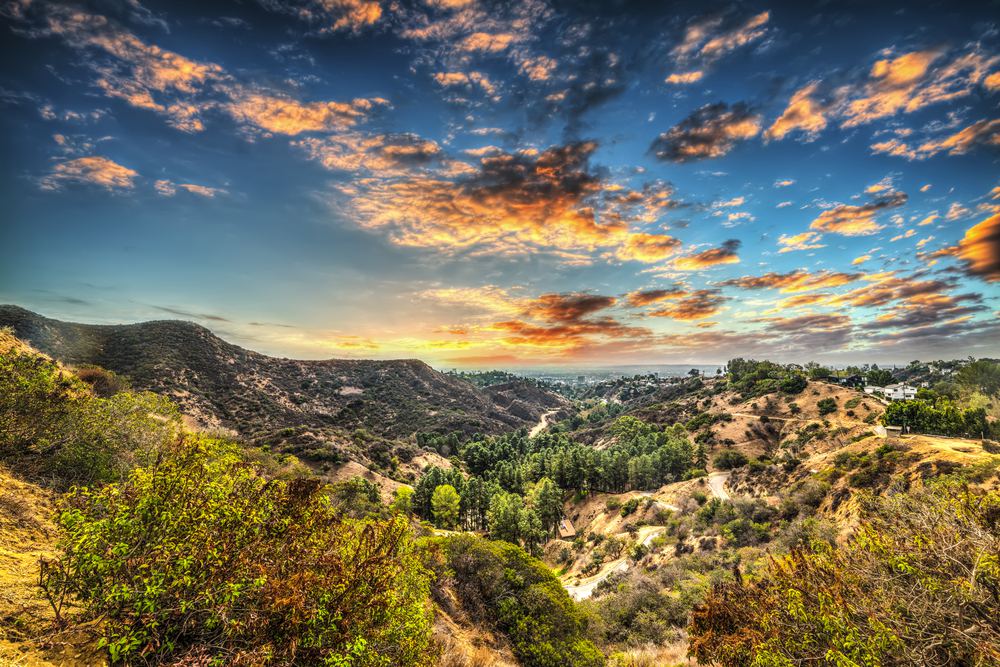 Hike to Bronson Canyon
While hiking to the Hollywood Sign is the best free thing to do in L.A, Bronson Canyon is just as scenic. The hike to Bronson Caves is relatively easy and short. The dog-friendly trail features fantastic views of the Hollywood Sign. It also boasts plenty of birdwatching opportunities.
Take the picturesque out-and-back route to see where the bat cave from the 1960s Batman series is located. Bronson Canyon was also featured in Cabin Fever, Army of Darkness, and the Star Trek series. The reason so many movie producers film at this location is because it's easily accessible, yet looks like it's in a remote destination.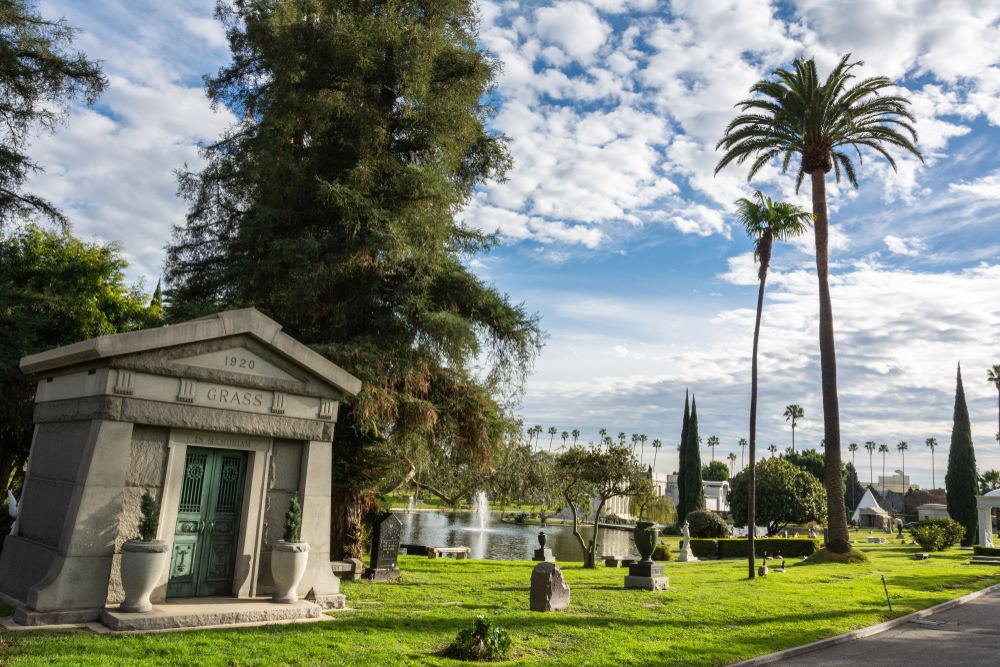 Enjoy Live Music at Hollywood Forever Cemetery
Hollywood Forever Cemetery is one of the oldest in Los Angeles, and is located in the heart of Hollywood. Unlike other cemeteries, this one offers a lot more than you'd expect. Want to go to a concert? This is your go-to spot. Wish to attend a summer movie screening? You know where to go.
The full-service cemetery also hosts one of the biggest Día de los Muertos celebrations in the country. Hollywood Forever Cemetery goes all out to make sure the dead find their way back to the land of the living. Whether you're celebrating a holiday or participating in a cultural event, this place guarantees weird and unforgettable L.A. adventures.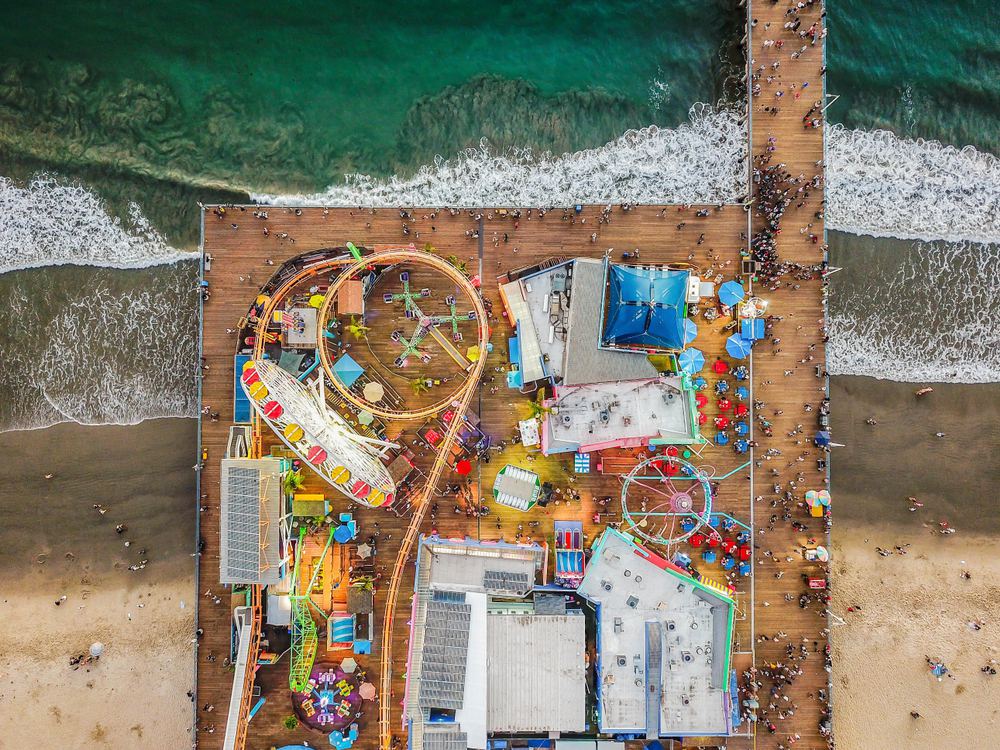 Explore the Santa Monica Pier
The Santa Monica Pier is home to several must-visit L.A. attractions—including the world's only solar-powered Ferris wheel. Hit the arcade with a pocket full of coins, then hop on the historic merry-go-round. If you've always wanted to fly, now's the best time to do it. Take a trapeze lesson and admire the iconic pier from up above.
You can even bring your fishing gear to the Santa Monica Pier. But if fishing supplies slipped your mind, the Bait and Tackle Shop will provide you with everything you need. If you're visiting with your date, don't leave without sharing a kiss on top of the Ferris wheel—it's one of the most romantic things to do in California.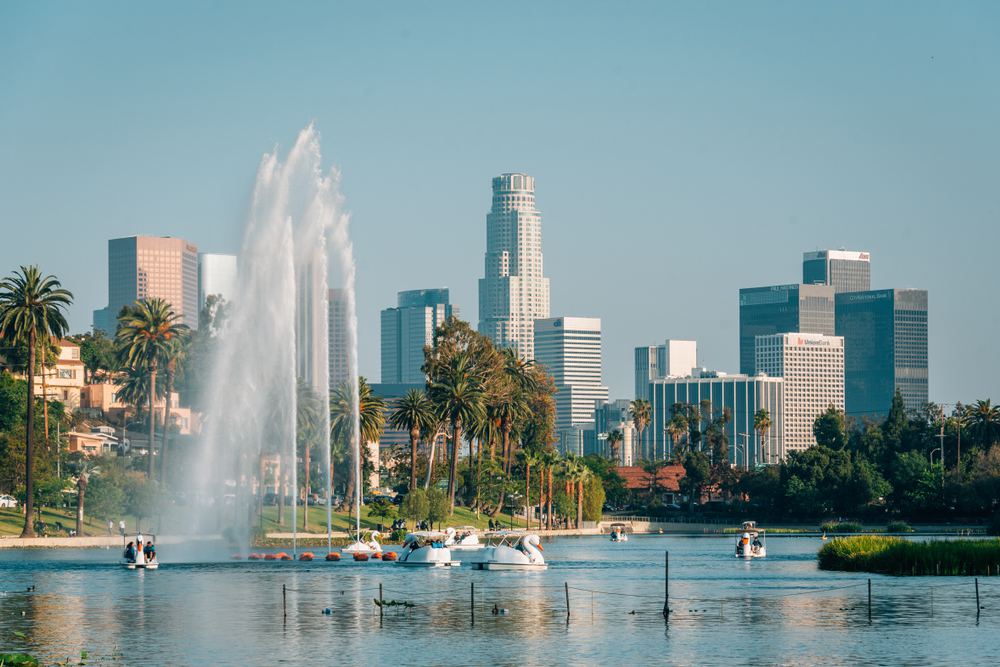 Pedal to the metal at Echo Park Lake
One of the cheesiest, yet cool, outdoor things to do in L.A. is renting out a pedal boat at Echo Park Lake. Push your way to the lake and let the water guide you to your next destination. The blooming lotuses along with the piercing D.T.L.A. skyline are the ideal backdrop to your outdoor adventures in Los Angeles.
For those who wish to plan a romantic date, head over to Echo Park Lake for a night ride. The bright city lights guide your way as you make your crush swoon over you.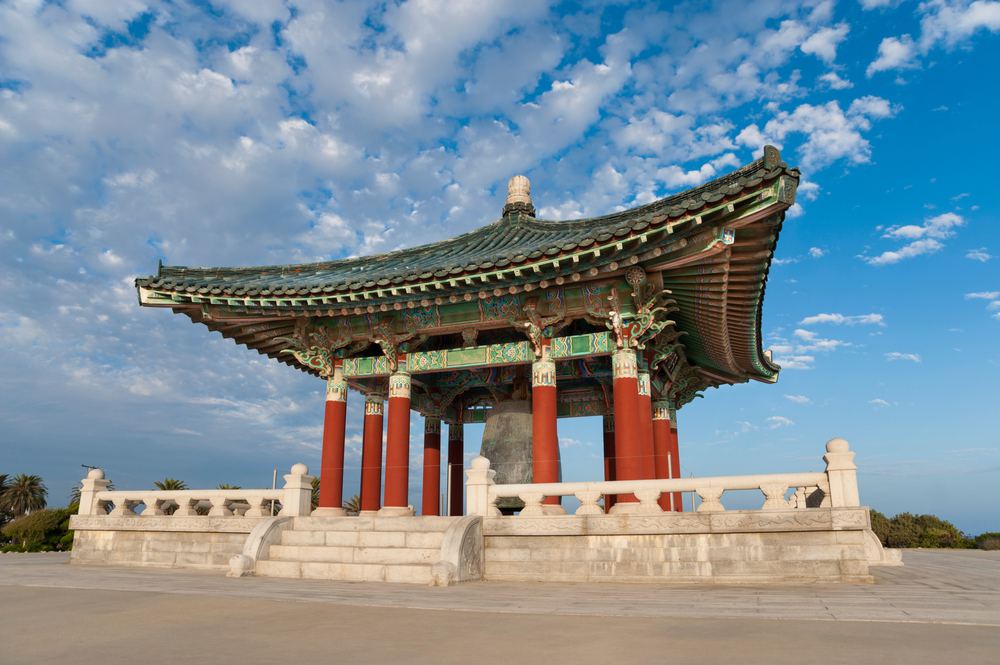 Fly a Kite by The Korean Bell of Friendship
Located in Angel's Gate Park, the Korean Bell of Friendship is a colossal bronze bell modeled after the Divine Bell of King Seongdeok of Silla. The 12-foot tall monument is enclosed with 12 red columns and a hipped roof. Surrounded by grassy areas, this place is the perfect spot for fun outdoor activities in Los Angeles.
The wind blows right up the hill and is often gusty, making it the ideal place to fly kites. With wonderful views of the Pacific, pack a picnic lunch and practice your skills next to the stone pavilion.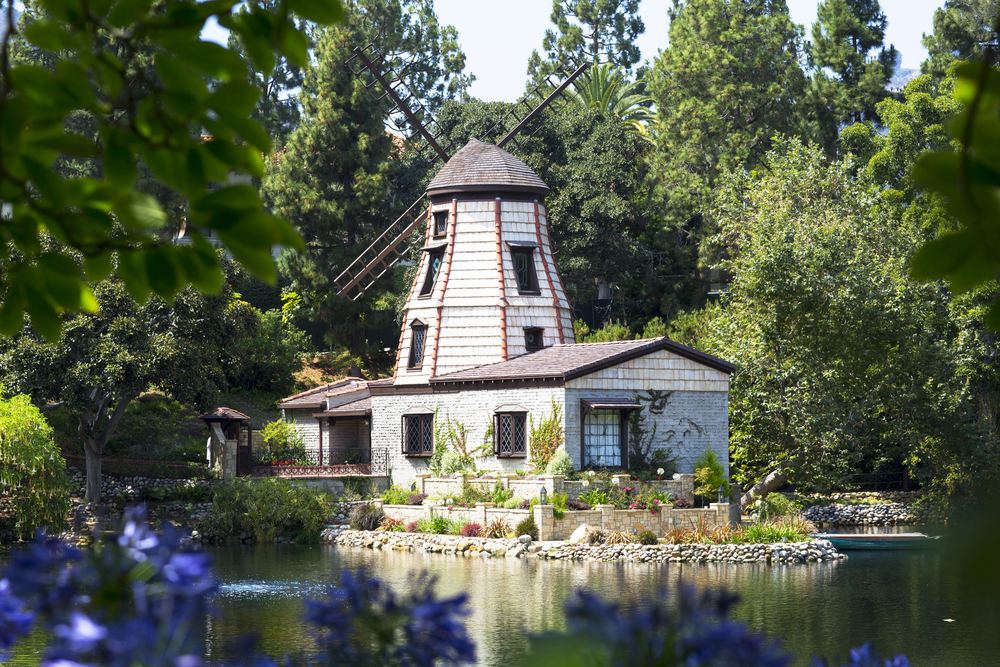 Relax and Meditate at The Self-Realization Fellowship Lake Shrine
Dying to get a break from everything? The Self-Realization Fellowship Lake Shrine has everything you need. Radiating serenity and tranquility, Lake Shrine boasts lush gardens with a wide variety of flora.
Stroll along the lakeside paths and take a moment to appreciate the beauty around you. Feast your eyes on the cascading waterfalls and white swans gliding across the lake. Take your time to unwind at the Dutch windmill that's used as a chapel. Whether or not meditation is your cup of tea, there's no denying that an afternoon at Lake Shrine brings peace to your mind.
Go Treasure Hunting at the Rose Bowl Flea Market
Rare finds, handcrafted items, antique pieces—the Rose Bowl Flea Market is essentially a gold mine. Featuring everything from vintage vinyl records to kitchenware and furniture, the flea market is one of the biggest of its kind. This cool L.A. spot attracts collectors from all over the country.
Buy a unique tapestry for your apartment or a cool $5 T-shirt you'd totally rock. This awesome shopping experience will easily become your favorite outdoor Los Angeles adventure.