Los Angeles, La La Land, The City of Angels—L.A. is a city full of nicknames and adventures waiting to be had. From the museums of downtown, to the hills of Hollywood, to the shops and eateries of Beverly Hills, to the coastline of Santa Monica, there is simply too much to see in a single day.
If you find yourself short on time, however, pass up the traditional tourist hot spots such as Pink's Hot Dogs, The Last Bookstore, and the streetlight exhibit outside of LACMA in favor of more unusual experiences. While the L.A. classics are quintessential, these more popular destinations require more time and will land you deep in tourist territory, averting your ability to truly (and quickly) get a sense of the real Los Angeles. Since the L.A. area is so large, we propose diving into the culture of downtown by going on a grand artistic adventure filled with sightseeing stops along the way.
Getting There
If possible, fly or drive in the night before your escapades begin. The Ace Hotel provides the perfect start to a Los Angeles experience; rooms often include a guitar or a record player and feature an approachably luxurious ambience that will automatically relax your senses as you settle into a vacation state of mind.
9 a.m
.
Indulge in a California tradition—avocado toast at Best Girl—to prepare your body for a full day of adventure. Seeded country toast is topped with creamy avocado, zesty aleppo pepper, olive oil, and, if you'd like, poached eggs. Add a cup of Stumptown coffee and a pain au chocolat for the road, then continue on your way.
10 a.m.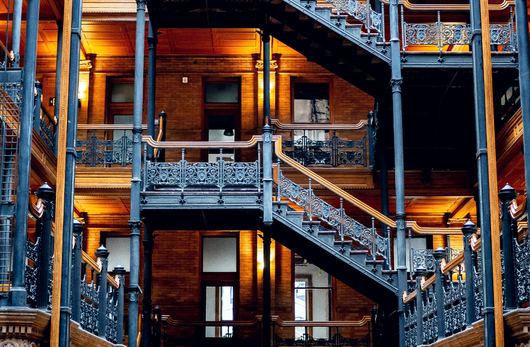 Walk off your breakfast by strolling along South Broadway, making time for a stop at the Bradbury Building, located just before Third Street. The structure's Victorian interior is decked out with wrought-iron staircases, brick walls, and contrasting wooden fixtures. The beautiful building has even appeared in many films, including Blade Runner and (500) Days of Summer.
11 a.m.
Next, head to OUE Skyspace to see panoramic views from the state's tallest open-air observation terraces. You can admire iconic Los Angeles scenery, from the Hollywood sign, to the Santa Monica Pier and the Pacific Ocean, to Dodger Stadium.
*Make sure to purchase tickets ahead of time, as general admission tickets involve timed entry.
12 p.m.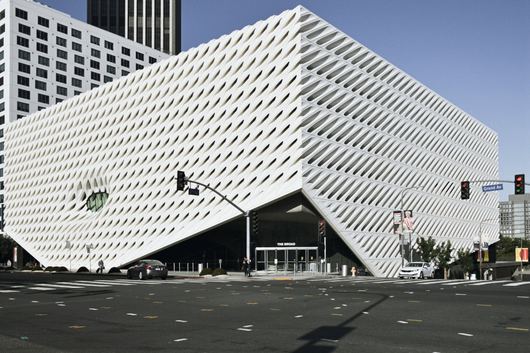 The Broad is one of the best contemporary art museums in Los Angeles and is unique in that it offers free general admission. Take some time to snap a few pictures and to appreciate the external architecture of the interesting building before heading inside for the artwork. Locals and tourists alike frequent the museum, which offers an intimate glimpse into the L.A. lifestyle.
1 p.
m
.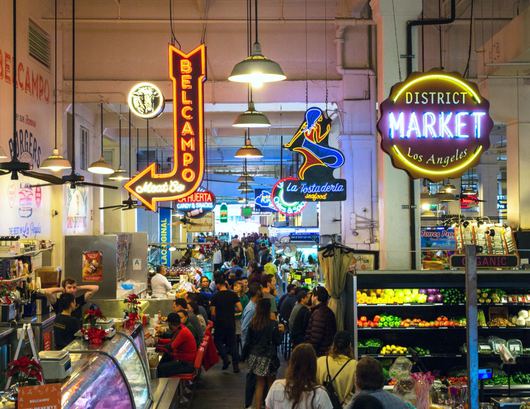 Grab lunch at Grand Central Market, the one-stop shop where you can enjoy everything from pressed juice, to oysters on the half shell, to egg sandwiches, to ice cream. Mingle with local vendors, residents, and visitors as you decide what to eat first.
2 p.m.
Check out the Museum of Contemporary Art (MOCA), the only artist-founded museum in L.A., which features an ever-changing gallery of interesting creations.
3 p.m.
Catch a ride from MOCA to Echo Park Lake and rent a paddleboat (you may get one shaped like a swan, if you are lucky) to view the neighborhoods and soak up the sun's rays. This lake serves as an alternative to the busy beaches to the west and is a favorite among residents.
5 p.m.
Once you are tuckered out, freshen up and head to L & E Oyster Bar. Climb the stairs to enjoy lighter fare like a cup of clam chowder, slices of pimento cheese, or a bowl of Castelvetrano olives. Or take a seat out on the patio to savor denser dishes such as oysters Rockefeller, crab cakes adorned with chicory and remoulade, scallops accompanied by creamed spinach and horseradish, or cauliflower paired with ricotta and drizzled with honey.
6:30 p.m.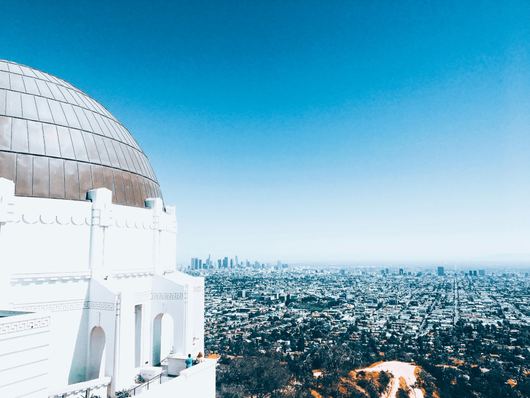 After dinner, continue on to Griffith Observatory, one of L.A.'s most popular destinations. The observatory has a reputation as the most-visited public observatory in the world, welcoming 1.5 million annual visitors who come to admire breathtaking views of the Hollywood sign, the city, and the stars.
8 p.m.
Head back to the Ace Hotel, but don't get too comfortable—the night is not over yet. Take in a performance at the Theatre at Ace Hotel, which hosts concerts and shows in the delicately restored movie palace, originally built in 1927. This piece of Los Angeles history is one of a kind, and few have had the opportunity to experience it since its grand re-opening in 2014.
After the show, your day in L.A. is complete. With much more to see—including the Hollywood Pantages Theatre; the movie nights at Hollywood Forever Cemetery; the amusement parks of Anaheim; and all the beaches and piers of the coastal regions—another trip is undoubtedly in order.