By

Mackenzie Hutson
October 28, 2019
California and earthquakes go together like peanut butter and jelly. With 500-plus active faults—including the famous San Andreas Fault, which runs nearly the entire length of the state—and 15,700 known faults in California, it's no wonder the state is known for its shaky ground. But it is pretty astonishing to think there are around 10,000 earthquakes each year in Southern California alone.
With so many California earthquakes expected to occur along the San Andreas Fault over the coming decades, it is said that one day San Francisco and Los Angeles will be positioned adjacent to one another! And given the two major earthquakes in Los Angeles this July and the fairly significant earthquake in the Bay Area earlier this month, it's not too hard to believe.
Considering the amount of seismic activity throughout the state, it's always better to be prepared than to wait for the next tremblor to roll around—which is why we've assembled all of the essential information you need to know before, during, and after an earthquake.
Earthquake Preparedness Checklist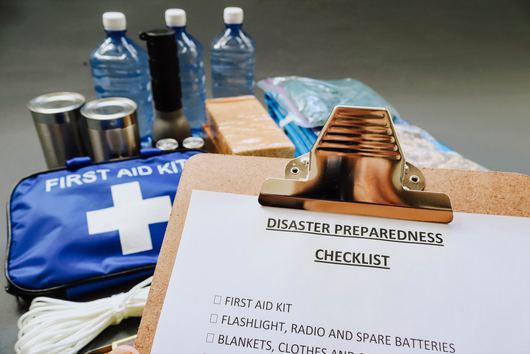 While it is easy to put off preparing for an earthquake until one has already hit, taking the time to make a plan and set aside the necessary supplies can end up saving lives. Whether you're located right beside a fault line or farther away, earthquakes are unexpected and can jolt anywhere, anytime. So, much like power outages, we hope we will not be affected, but in order to prepare, it's best to:
Secure large items (such as bookcases and refrigerators) to the wall

Take inventory of potential hazards in the home like cabinet doors, mirrors, and lamps (and take measures to move breakables to the bottom shelves and avoid placing items that may fall onto beds and couches)

Make sure your home is built to withstand earthquakes, and consider an earthquake-resistant retrofit if it isn't

Practice "drop, cover, and hold"

Identify the most structurally sound places in your home (typically, this will be in hallways with the doors closed)

Stash your important documents in a safe place, and take pictures or videos of your belongings to assist your insurance-claim process after an earthquake

Make an earthquake survival kit with:

Enough food and water to last three days

Flashlights and extra batteries

A fire extinguisher

A whistle

A battery-operated radio

Glow sticks

A backup phone charger

Consider adding an earthquake insurance policy

Set a meeting spot with your family in case you get separated

What to do in an Earthquake
When it comes to surviving an earthquake, it's all about staying out of harm's way. Make sure to:
Stay away from bookcases, hanging picture frames, and anything else that could fall on you and cause injuries

Find a safe location with structural integrity (typically in a hallway with the doors closed)

If safe, close the doors near you so they don't slam and injure you

Drop to the ground, cover your head and neck, and hold on

If you are driving, pull over to the side of the road and set the parking brake

Do not run outside or into doorways

After a California Earthquake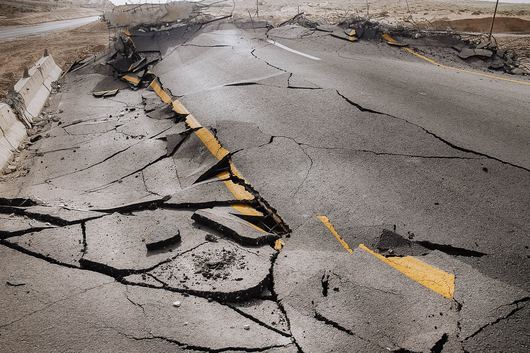 While a sense of relief washes over you when the earthquake subsides, it doesn't mean the event is entirely over. After an earthquake strikes:
Expect aftershocks

Quickly exit your building and get away from the structure, if it has been damaged

Avoid smoking, shouting, and using elevators; doing so can cause explosions, lead to the inhalation of dangerous gases, and trap you inside the building if power is lost

Text someone, knock on the walls, or blow your whistle for help

Listen to the news for further instructions