Halloween costumes provide the magical opportunity to be anything—and anyone—you want, whether it's a student at Rydell High, an avid bowler known as "The Dude", an aspiring actress who falls in love in L.A., or a greeting-card writer with great taste in music. But aside from presenting endless costume possibilities, these famous personas all have one thing in common: They live in California. And if you have the chance to dress up as anyone, anywhere, you might as well choose to be someone from the great Golden State.
While dressing up in California-inspired Halloween costumes could work—think Karl the Fog, a BART train, or even a California burrito (which could potentially score you a free burrito at Chipotle)—we have a slightly different idea in mind. Though we do love a good Southern California film location (of which there are many), we thought we'd take it a step further by featuring a few of our favorite movies and TV shows that were filmed in various cities throughout our sunny state.
Mrs. Doubtfire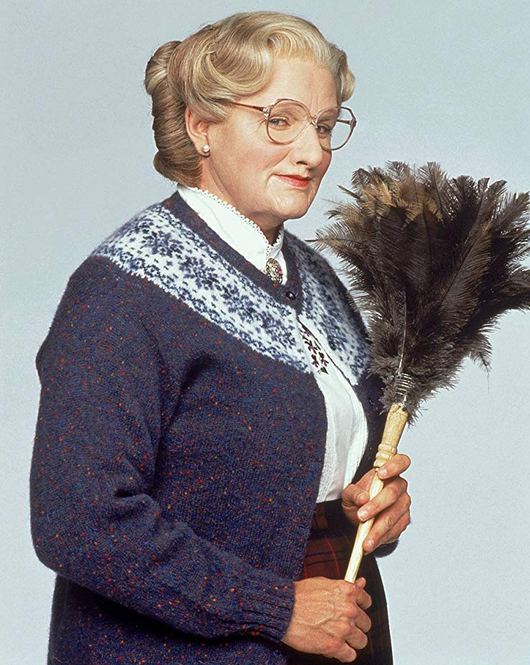 We don't recommend that anyone dress up as a female housekeeper to spend time with their children after a divorce, but there is something hilariously charming about the protagonist—Mrs. Doubtfire, played by the late Robin Williams—in this classic comedy set in San Francisco. So pull out your lipstick, yellow broom, and floral apron, because it's time to get to work.
La La Land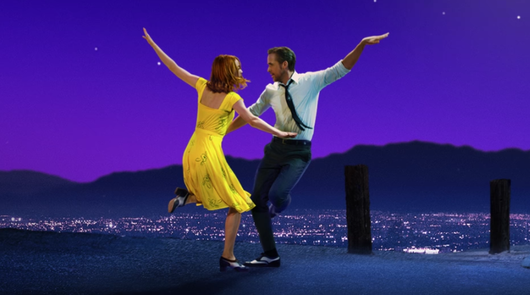 If you and your sweetheart are looking for a couple's costume this year, you might want to consider dressing up as Mia and Sebastian: the main characters in the Oscar-winning hit La La Land, which was filmed in Los Angeles. Whether or not your life mirrors that of the aspiring actress and the jazz-loving pianist, how can you pass up the opportunity to wear a gorgeous yellow dress and a simple suit? This ensemble is not only easy, but also allows you and your partner to wear your getups again and again, even when it's not Halloween. Bonus points if you spend the day in L.A. and visit Griffith Observatory while in character.
Pulp Fiction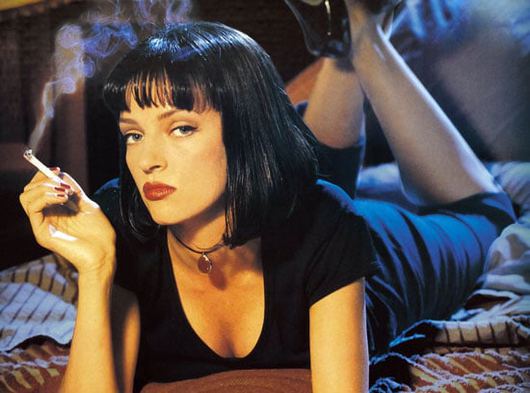 Mia Wallace's haircut is on-trend this fall, so you're already halfway to creating your ideal women's Halloween costume based on the Pulp Fiction character. All that's left to do is grab some black pants and a white button-up (which might already be among your work-wardrobe staples), and you're there! Turn it into a couple's Halloween costume by having your significant other dress up as Vincent Vega, who dons a black suit, black socks, a white button-up, and a black bolo tie.
Clueless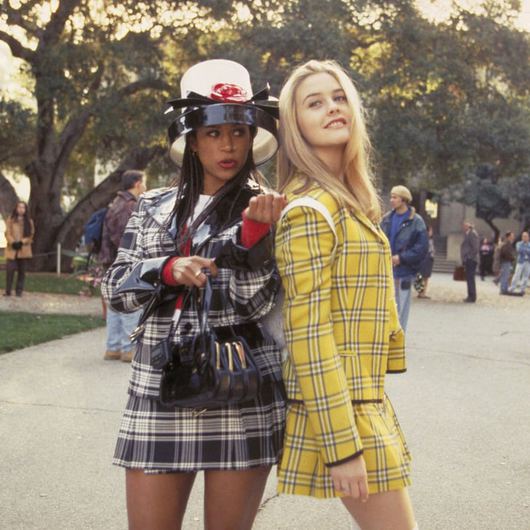 If you're feeling inspired by The 90's Experience, get your girls together for the ultimate group Halloween costume. Find the Tai and Dionne to your Cher, channel your love for plaid and feather boas, and take a drive out to Beverly Hills to complete your Clueless look (but be prepared for all the high-school drama).
The Big Lebowski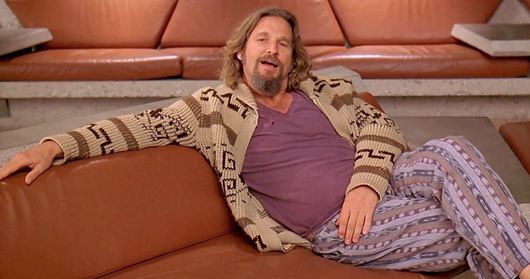 When it comes to easy Halloween costumes, it doesn't get much better than "The Dude" in The Big Lebowski—especially if you're looking to hit up your local thrift shop and craft a costume on the cheap. Whether you decide to hang out in a clashing patterned ensemble or in a pair of shorts and a bathrobe, you must head to the bowling alley to truly embrace the persona.
Full House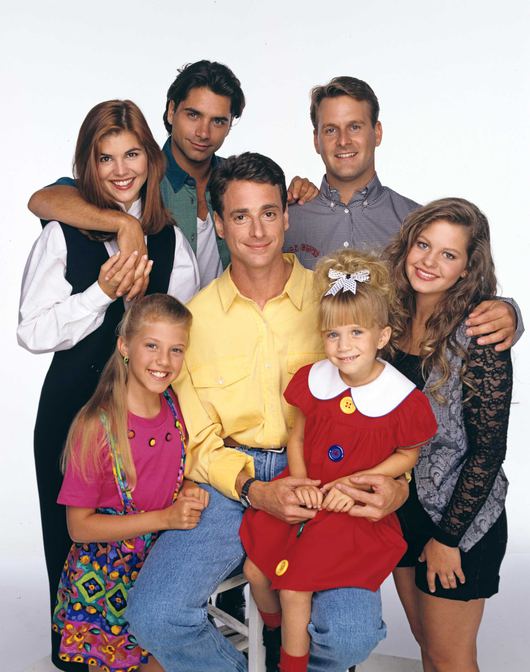 Full House is clearly set in San Francisco, making the beloved sitcom ideal for Halloween-costume inspiration. Given how long the TV show was on-air, there are literally hundreds of outfits to choose from, so pick your favorite and hang out by the Painted Ladies, where you're sure to get noticed (especially if you rock the Uncle Jesse hair).
Grease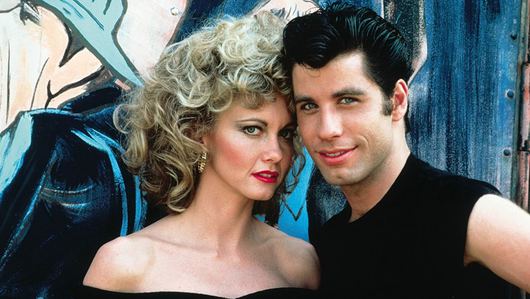 Whether you love the leather jacket–wearing Greasers or the rosy-loving Pink Ladies, Grease provides numerous costume ideas for large groups and individuals alike. Practice your dance moves, and try to find a carnival where you can show off one of the iconic choreographed routines from the movie.
E.T. the Extra Terrestrial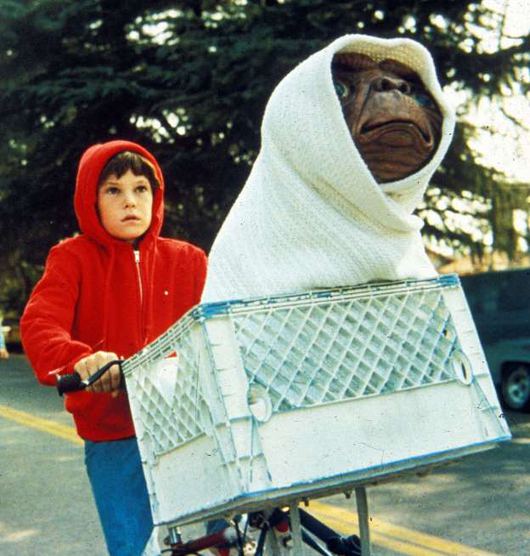 E.T. is one of those films that just doesn't get old, and if you're looking for a last-minute Halloween costume, Elliott is the perfect persona to portray. You simply need a red hoodie and a pair of jeans—and maybe Fido, too. To fully get into character, fasten a crate to your bicycle, secure your dog inside of it with a white blanket, and ride your bike wherever the night takes you.
Of course, there are hundreds of other films and television shows set in the Golden State, so if none of the above costume options tickles your fancy, consider drawing inspiration from the following:
If all else fails, find some inspiration from famous Californians; just throw on a hoodie and claim to be Silicon Valley's Mark Zuckerberg.