By

California.com
February 23, 2021
As California mitigates health risks during the COVID-19 pandemic, some travel restrictions may remain in certain communities. Call the local and regional tourism offices to learn more about the restrictions in your intended destination. Thank you for reading, and stay safe.
Sonoma is home to many things—breathtaking coastlines, delicious food, and vineyards stretching as far as the eye can see. Whether you're hiking, biking, or basking in the abundance of modern restaurants and hotels, the list of things you can do in Sonoma is practically boundless.
The historic winemaking city is located merely 45 miles north of San Francisco, which is why a trip to Sonoma makes for a perfect weekend getaway from the city. While notorious for its wines, the area offers a plethora of other unique activities you won't regret checking out.
Sonoma's Top Things To Do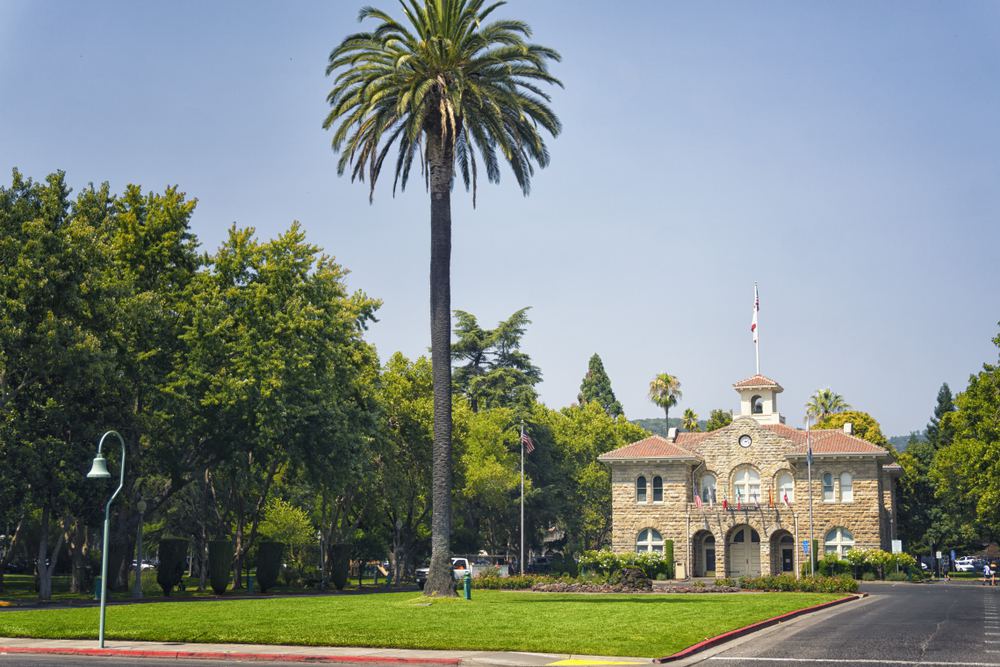 1. Explore Sonoma Plaza
A walk through this pedestrian paradise is one of the top things to do in Sonoma. With everything from sun-kissed alleyways to high-rated cafes, Sonoma Plaza almost demands you unwind and take things slow. Roam around the beautiful courtyards surrounded by dozens of boutiques, restaurants, art galleries, and specialty shops. If you're a nature lover, consider taking the Sonoma Overlook and Montini Preserve Trail—an easy wildflower hike with an outstanding view of Sonoma Valley.
If the things you're planning to do in Sonoma Valley require an overnight stay, The Cottage Inn & Spa is only a short walk away from the plaza. With an incredible fireplace lounge and hand-delivered pastries every morning, the hotel is guaranteed to be an unforgettable stay.
2. Hike Amongst the Redwoods
If you're looking for things to do in Sonoma with your kids, consider checking out the towering redwoods in the Armstrong Redwoods State Natural Reserve. These giant trees have been around for about 240 million years (almost the same as dinosaurs), so standing beside them is truly a sight to behold. The hiking trails here—both the easy and the challenging—allow for some of the most breathtaking glimpses of the Sonoma Valley.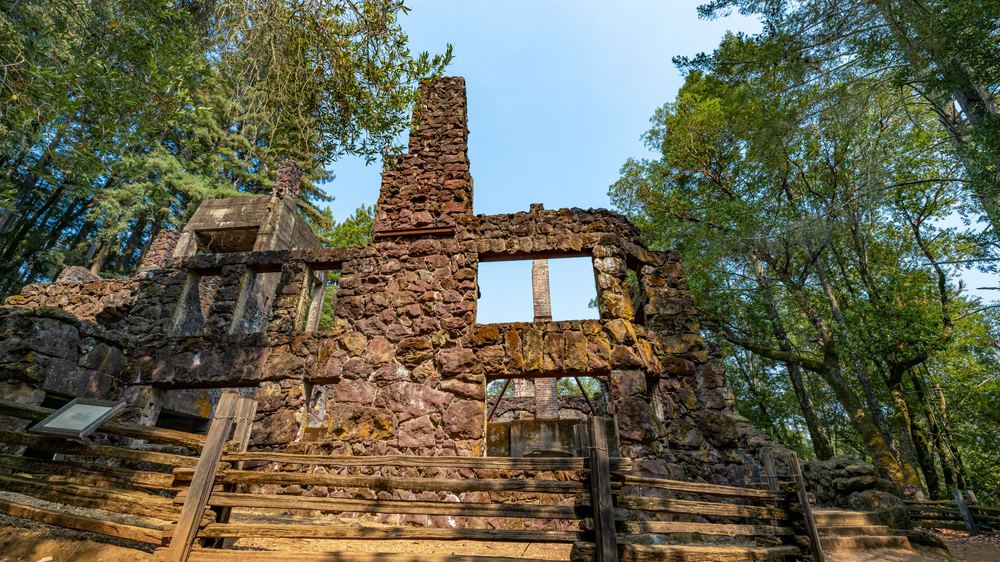 3. Visit Jack London's Wolf House
Amidst its endless grasslands, Jack London State Historic Park holds one of Sonoma's most treasured attractions: Jack London's Wolf House—a historic landmark now covered with sprouting fern. The five remaining chimneys stand tall in remembrance of the author and his wife, Charmian, who were planning to build a dream house where they would live out the rest of their days.
The Wolf House construction began in 1910, with architect Albert Farr in charge of the four-story, 26-room project. Among the home's features would have been a 760-square-foot library for Jack's cherished collection of 150,000 books. Unfortunately, the London dream home failed to reach completion due to a mysterious fire in 1913. It took six hours for the house to burn down, leaving behind the haunting ruins as a testament to its unfinished glory.
4. Kayak on the Russian River
Sonoma has no shortage of outdoorsy things to do. So, when thinking of your next family adventure, just head down to the Russian River to enjoy a plethora of activities. Kayak excursions are offered regularly by Getaway Adventures, allowing you to explore nature's wonders with a fun splash.
The riverside fun doesn't have to end with kayaking, as there's a multitude of bike rides and beach activities available as well.

5. See "The Birds" in Bodega Bay
If you're a movie buff, then Bodega Bay will be one of your prime Sonoma County attractions. The film location of Alfred Hitchcock's The Birds, Bodega Bay and the nearby fishing village offer plenty of familiar locales. Snap some cool pictures in front of the Potter Schoolhouse, The Tides Wharf and Restaurant, and Saint Teresa of Avila Church.
Extend your love of Hitchcock further by taking part in birdwatching expeditions held either at Doran Regional Park or one of the coastal access trails.
6. Check out The Barlow
Reward yourself with a trip to Sebastopol, home to Sonoma County's outdoor market district. Wandering around four blocks filled with restaurants, tasting rooms, and galleries is one of the best things to do while in the area. When cruising, you'll find many winemakers, chefs, and artists working alongside each other in a cultural hub that radiates pure bliss.
The Barlow's dynamic spirit lingers throughout the day, so if you're looking for things to do in Sonoma at night, there are plenty of trivia nights and artisan workshops worth checking out.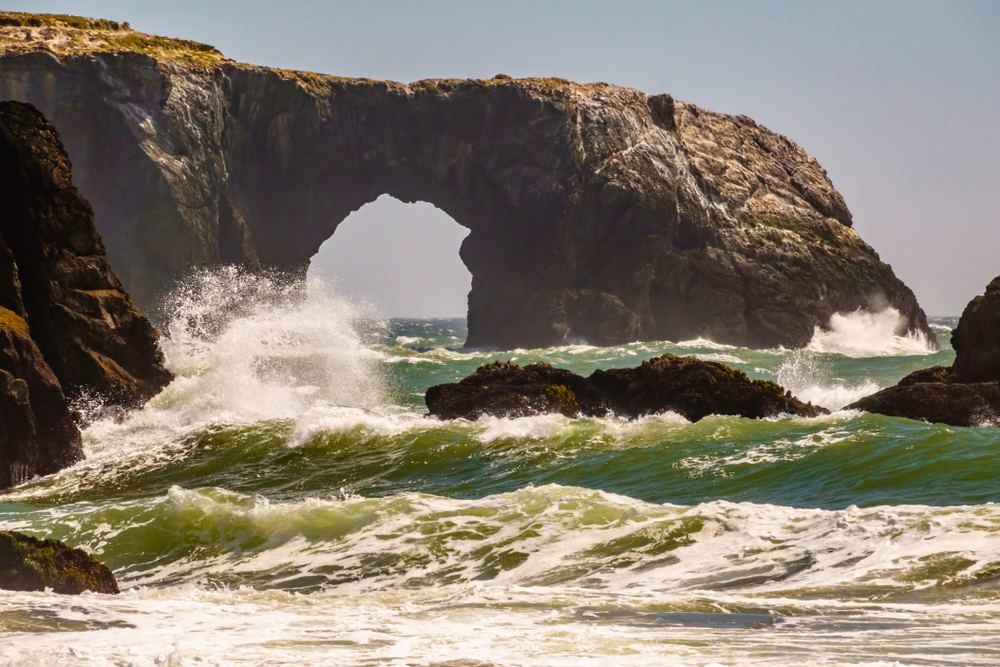 7. Roam the Beaches of Sonoma Coast State Park
From Bodega Head to Jenner, the Sonoma Coast greets you with sandy beaches and gorgeous prairies stretching over 20 miles. Watching the waves crash into the beautiful shoreline is among the best things to do near Sonoma. Although not the best for swimming, the rough, rebellious waters allow for an array of fun activities such as rock fishing, surf fishing, and beachcombing.
8. Take a Trip to Safari West
Safari West is known as the Sonoma Serengeti for good reason—the sanctuary is home to cape buffalo, cheetahs, wildebeest, antelope, and more. Exploring this nature preserve in the heart of Wine Country will be one of the most fun things you ever do in the Sonoma Valley.
Marvel at 900 exotic animals in a landscape best explored in an open-air safari vehicle. If you want to extend your excursion, book a luxe Safari West tent and conclude your day with an amazing star-gazing experience.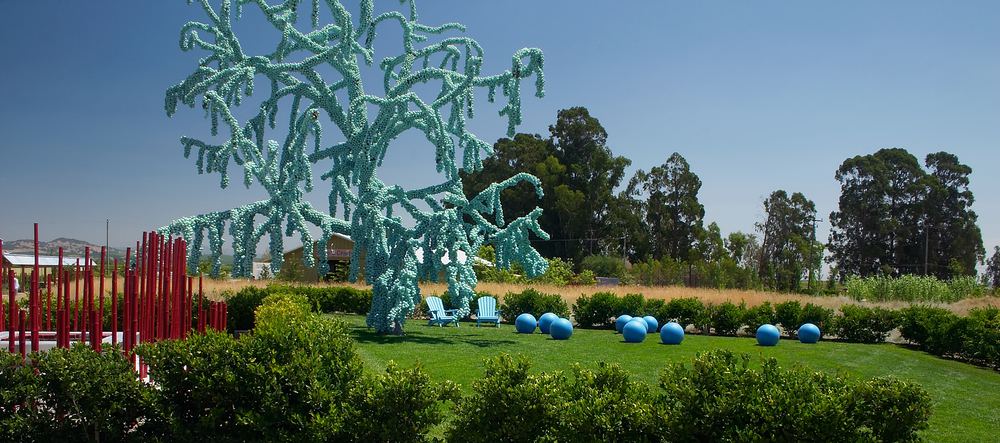 9. Get Lost in Cornerstone Gardens
A gallery of ever-changing flower installations awaits you at Cornerstone Gardens. Stroll past uniquely creative designs from some of the finest artists, designers, and architects. Interact with living art as flowery scents dance around you in one of the Sonoma Valley's top attractions.
10. Enjoy a Sears Point Racing Experience
Unleash your inner daredevil by getting behind the wheel of a race car on the Sonoma Raceway. From go-karting to speed-racing, the Sears Point Racing Experience offers participants an array of lessons, giving them the opportunity to learn tricks from experienced professionals. If you're a car enthusiast looking for exciting things to do in Sonoma, then book your tickets in advance.