Whether you live in an apartment in San Francisco or in a Craftsman home in the Oakland Hills, verdant plants help to spruce up any space. While you could buy a tiny cactus or basil plant at the local market, it's hard to know where to find quality plants that will last in such fickle weather. With the fog in the San Francisco Peninsula, intense heat in the East Bay, and a little bit of everything in between, it's tricky to find something that will survive the journey home. But luckily, there are numerous plant shops in the San Francisco Bay Area that specialize in caring for plants that thrive under the region's varying weather conditions. Here are a few of our favorites.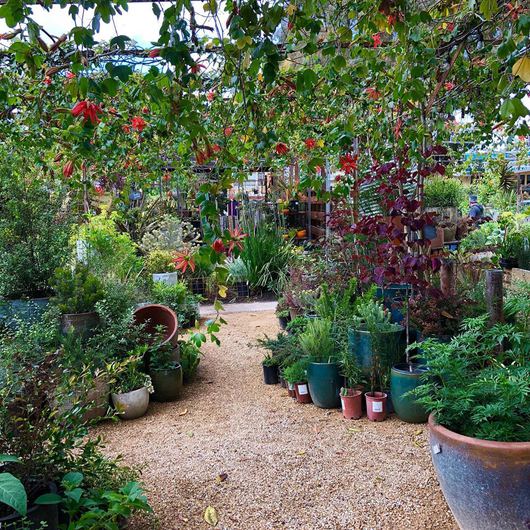 Location: 1330 Solano Avenue, Albany
This magical plant shop in Albany offers everything from fiddle-leaf figs that make your interiors more inviting to succulents that liven up your outdoor living spaces. On top of carrying an impressive assortment of plants, Flowerland Nursery is one of the largest—and most Instagrammable—in the Bay Area. After winding through the maze of pileas, monsteras, and polka-dotted begonias, fuel up at the equally photogenic Highwire Coffee Roasters trailer tucked just outside the shop.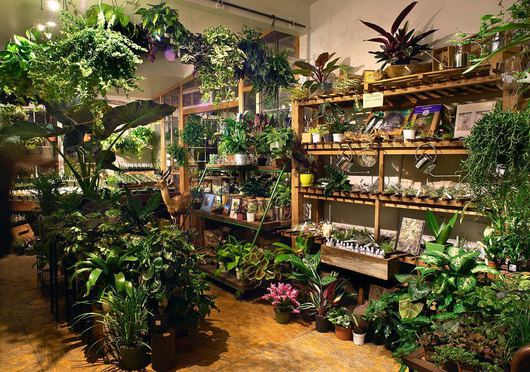 Location: 824 Valencia Street, San Francisco
Nestled in the Mission District of San Francisco, Paxton Gate is more than just a plant store. This funky shop is known not only for its large collection of airplants, carnivorous plants, and tropical houseplants, but also for its wide selection of ethically sourced taxidermy, home decor, and books—you won't have to go anywhere else to spruce up your space.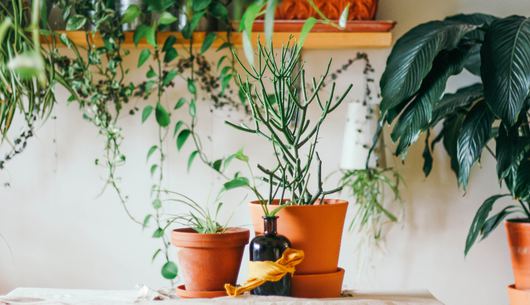 Location: 425 South Van Ness Avenue, San Francisco
Roots has indoor plants figured out, featuring a variety of indoor trees, terrariums, succulents, and vertical-wall planters at its Mission District shop. Grab rare finds—such as variegated alocasia, ficus lyrata, and Zanzibar gem—before heading over to Mission Dolores Park, grabbing a San Francisco sourdough loaf at Tartine Bakery, or enjoying incredible vegan cuisine nearby.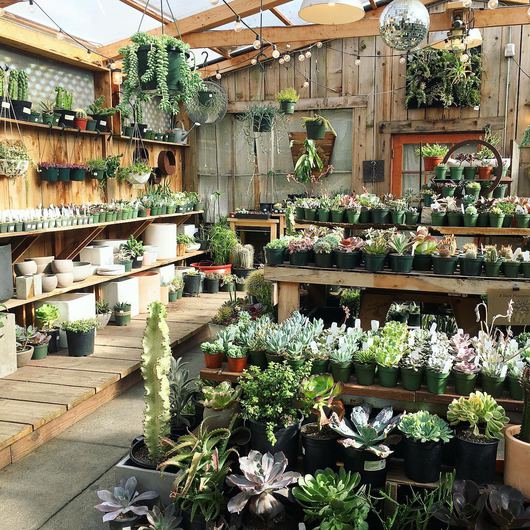 Location: 402 Cortland Avenue, San Francisco
Succulence houses one of San Francisco's most diverse collections of succulents, cacti, and airplants. In the garden center, you can find any supplies needed to build your own terrarium or care for your plants. But don't miss out on the nursery, either, where hundreds of plants await. Bring your wedding party to create centerpieces at the planting bar, take a terrarium or vertical-gardening class, or spend an hour touring the store on your own. With so much to admire, you're sure to leave with a plant baby or two.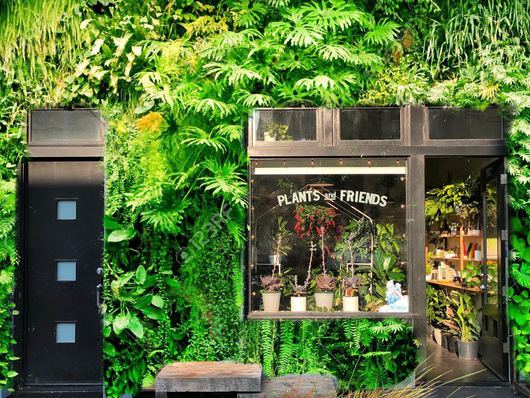 Location: 542 Laguna Street, San Francisco
Plants and Friends is a houseplant-lover's dream come true. From snake plants and rubber plants to draping ferns and cacti, this quaint store in San Francisco's Hayes Valley neighborhood has it all. Plants and Friends even carries a variety of plant sizes, so whether you need to plants to fill your apartment's window sill or your office's open-floor plan, you can find what you need here.
Indeed, Plants and Friends is unlike many other plant shops. Instead of getting large deliveries, the owners curate this boutique with hand-selected beauties from Bay Area nurseries, only offering the best of the best. This artisanal approach allows you to feed your curiosity while also accommodating your lifestyle. Take advantage of the maintenance services available for commercial and retail spaces, and make sure to pick the staff members' brains to learn how to care for your blooms.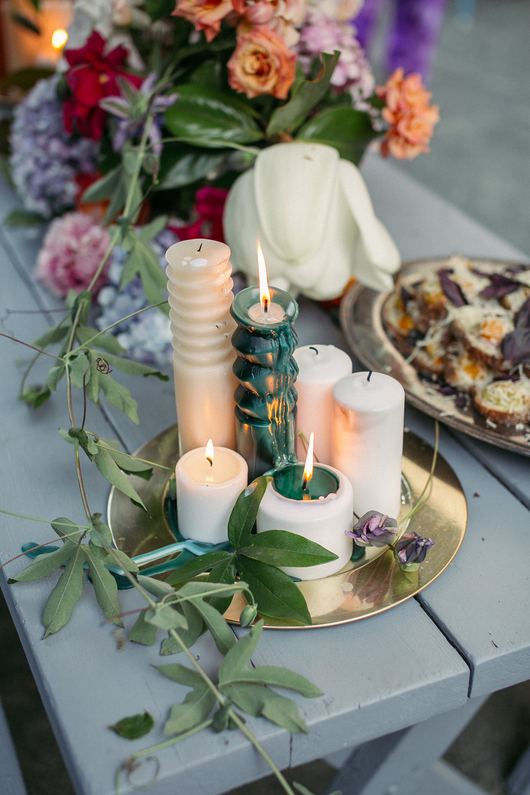 Location: 4200 Piedmont Avenue, Oakland
Whether you're shopping for a blanket, a few succulents, or a cute plant to hang by your window, this cozy home decor shop is a must-see while meandering along Oakland's bustling Piedmont Avenue. Neighbor's interior is filled with gorgeous houseplants and macrame hangers, but make sure to wander into the backyard to see the planter boxes and cacti collection, too.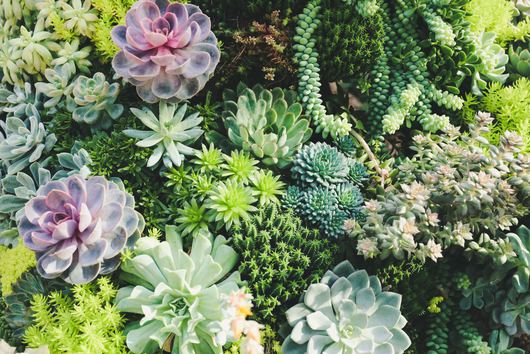 Location: 6556 Shattuck Avenue, Berkeley
Dry Garden Nursery specializes in drought-tolerant plants and sustainable gardening techniques, so you'll never have to wonder again whether your plants will thrive at your Bay Area home. From landscaping plants, to succulents, to bamboo, there's a wide selection of hearty growers at this cute Berkeley plant shop. But the real gem of this store is the hot house. Its lines of succulents and cacti make for an incredible photo op, and you'll definitely want to grab a few to take home.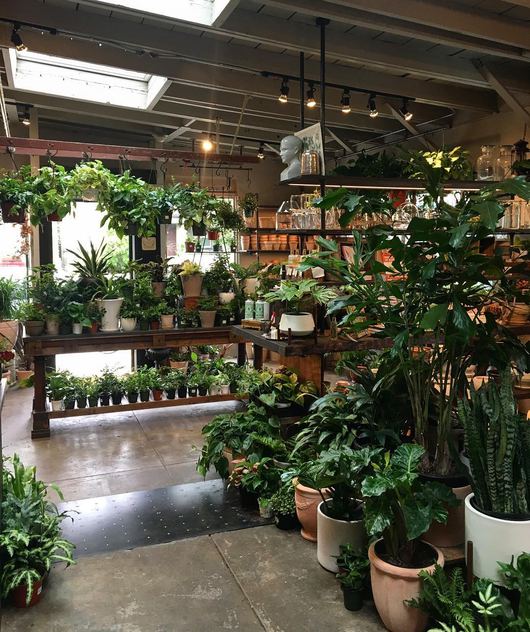 Location: 470 49th Street, Oakland
Located in Temescal—one of Oakland's coolest neighborhoods—this plant boutique provides floral designs for weddings and events along with a variety of hand-selected plants in-store. Choose between an array of rare, unusual plants to build your very own indoor jungle.