Everyone wants to be entertained, whether it's by watching movies or listening to music. While the world appears to be moving into a digital age where DVDs, CDs, and records become a thing of the past, a growing subculture has emerged that embraces these entertainment deliverables. Over the past several years, vinyl records have continued to gain steam and extend beyond the hipster community that helped to resurrect them from the landfill they were seemingly doomed to inhabit.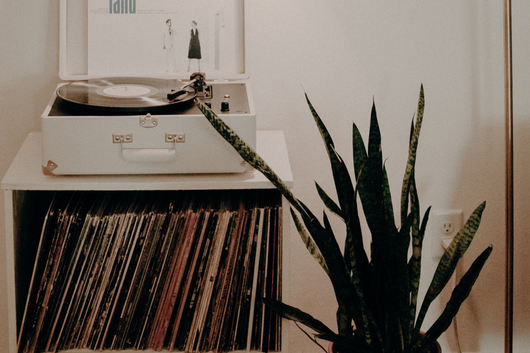 Our love for all things entertainment is illustrated in the increase in spending that occured in 2018. Despite the decline of DVD and Blu-ray disc sales and rentals due to the invention and popular adoption of pay-per-month streaming services, the total spending on overall home entertainment rose by 11.5 percent last year—reaching a record high.
While there have been rumors circulating that vinyl was a just fad—something no longer valuable in a world where instant gratification is desired and all the music imaginable can be found on the Internet—vinyl is actually here to stay. In fact, it is becoming a mainstream staple. Vinyl record sales have been steadily increasing across America over the past decade; and it is no wonder, with records being sold in every Urban Outfitters store, dozens of independent record stores popping up in major California cities, and record players showing up in commercials selling everything from insurance to health medications. Music consumption has continually been on the rise, too, with album purchases experiencing a 23 percent increase in 2018 compared to 2017.
Though vinyl continues to stake out its slice in the entertainment industry, only one in 10 new albums sold in 2017 was on vinyl, according to Nielsen's music industry reports. This is not to say, however, that vinyl should be overlooked. In 2018, the 11th celebration of Record Store Day experienced an all-time high with the sale of 580,000 vinyl LPs during the week surrounding the event—plus an overall increase of 15 percent in the record industry compared to the previous year.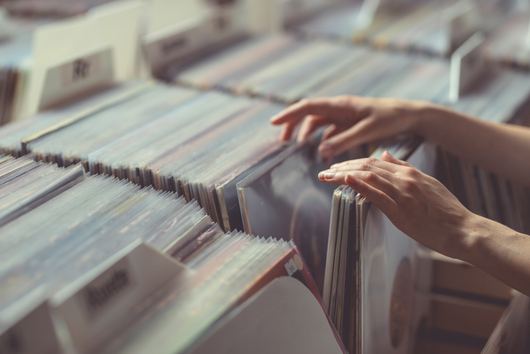 If you're looking to add to your own arsenal of entertainment, there are some iconic spots you must visit. While San Diego's Normal Records and Hollywood's The Record Parlour deserve honorable mentions for their collections, there are two other record stores that truly embody the spirit of California entertainment, boasting large selections of music and movies as well as inviting atmospheres.
Amoeba Music
Founded in 1990, Amoeba Music is a California classic with locations in Berkeley, San Francisco, and Hollywood. The store offers a massive collection of music and movies in an intimate, unintimidating environment, aiming to bring people together through music and make customers feel at home.
Amoeba accomplishes both seamlessly, with rows of new and used vinyl records waiting to be explored and racks of CDs, DVDs, Blu-ray discs, laserdiscs, and VHS tapes that evoke nostalgia and inspire visitors to try something new. Whether you are looking for underground hip-hop, soul, electronica, classic jazz, or experimental music, or for action, comedy, or science-fiction movies, you are sure to find something unexpected if you take the time to rifle through the store's seemingly infinite selection.
Rasputin Music & Movies
Rasputin Music & Movies is the largest independent chain of record stores in the San Francisco Bay Area. Founded in Berkeley in 1971, the company has since expanded to include seven storefronts around the Bay Area as well as three locations in the Central Valley cities of Fresno, Modesto, and Stockton.
Aside from housing a large collection of CDs, DVDs, and vinyl records, Rasputin also hosts events and in-store performances. Rasputin makes the movie- and music-buying process easier, too, by offering an extensive online marketplace that sells all genres of new and used movies—plus music, games, apparel, and collectibles.
With so many great places to find deals on movies and music, it's time to step away from the digital streaming services, music apps, and smartphones and return to the days of buying DVDs and vinyl records. Though the convenience of having everything at your fingertips is undeniable, there is something magical about scouring through a shop filled with so much entertainment and being able to own a tangible representation of the artists we hold in such high regard.