Brad Pitt, Scarlett Johansson, Laura Dern, Renée Zellweger, and several other Hollywood A-listers will grace the red carpet at the 35th annual Santa Barbara International Film Festival (SBIFF), taking place from January 15 to 25. And you'll want to secure your tickets—stat.
More than 90,000 visitors cruise to the Central Coast town every year to attend the star-studded Santa Barbara festival, which brings together Oscar contenders and the industry's best for 11 days of 200-plus film screenings, celebrity tribute events, award ceremonies, insightful panel discussions, elegant soirees, and free education and outreach programs at some of the city's most historic theaters.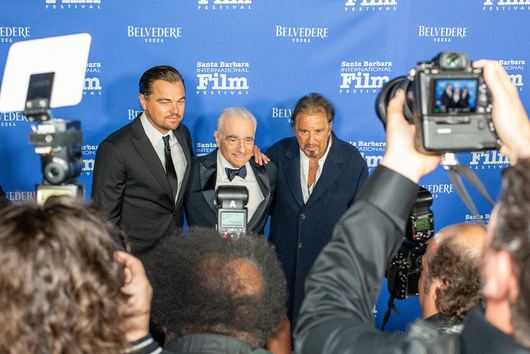 The 2020 SBIFF will feature a wide variety of films representing 50 countries, including more than 40 world premieres and 71 American premieres. Opening night features the United States debut of Shelly Love's acclaimed comedy-drama A Bump Along the Way at the Arlington Theatre. The 10-day fest also features a selection of short films that reflect the surrounding region and local talent, covering an array of iconic people and places along the Central Coast such as immigrant farmworkers, backpackers who explore Los Padres National Forest, artists documenting Carrizo Plain National Monument, and a celebrated local guitarist who performs in public spaces throughout Santa Barbara.
This year's festival will also recognize several big-name celebrities: Brad Pitt, Scarlett Johansson, Adam Driver, Lupita Nyong'o, Laura Dern, and Renée Zellweger will all receive awards for their standout cinematic work.
Here's what else to expect at the 2020 Santa Barbara International Film Festival and how to score a coveted ticket.
2020 Santa Barbara International Film Festival Dates
Wednesday, January 15–Saturday, January 25
Santa Barbara International Film Festival Location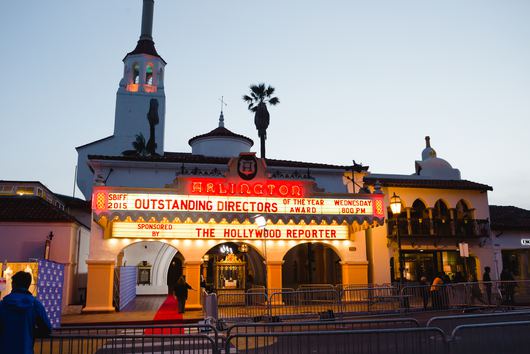 The various SBIFF events and film screenings are held at several stunning, historic theaters in downtown Santa Barbara, including gems like the Arlington Theatre, Lobero Theatre, and Riviera Theatre, among others. See the SBIFF schedule for more.
Santa Barbara International Film Festival Passes
There are several types of passes available. If you consider yourself a cinephile and don't want to miss out on any of the major events, treat yourself to the full experience with one of the full-coverage SBIFF Passes. These passes cover your entrance for the entirety of the fest and grant you priority access, but they range in price depending on the type of events you're interested in attending. Select from four different passes—the State Street Pass, Cinema Pass, Platinum Pass, and Concierge Pass—which cost between $350 and $5,000.
If you're indifferent about a full-access pass or priority admission, you can opt to buy an individually selected package of tickets to the events you most want to attend. The Intro Package, Film Geek Package, and Tribute Package range in price from $325 to $675.
And if you want to attend one specific event, buy individual tickets to the opening night film and gala, an award show, a panel discussion, or the closing night film. You can also choose to purchase a 4-Film MiniPak (a four-screening pack in the form of a punch card), or a Rush Ticket (wait in the rush ticket line to see if any seats remain).
There are several free events, too, so you can still partake in the festivities even if your budget is tight after the holidays. SBIFF offers several family-friendly film screenings, community cinematic events, and Super Silent Sunday.
No matter which ticketed events you decide to attend, they are bound to sell out, so don't wait to grab your passes.
About the Santa Barbara International Film Festival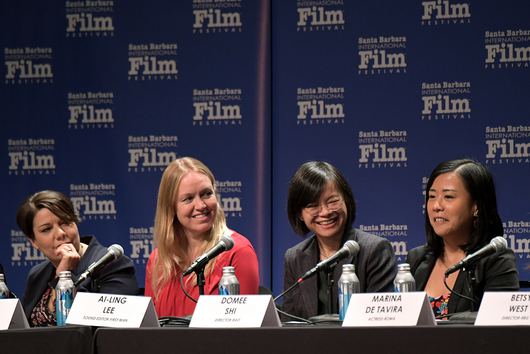 While Los Angeles is now the movie-making capital of the world, Santa Barbara has a rich film history. Often called the original Hollywood, Santa Barbara was home to California's first major movie studio: the American Film Manufacturing Co., also known as Flying A Studios, which created nearly 1,000 silent films starting in 1910 and made Santa Barbara a popular filming location for numerous movies and TV series. Founded in 1986 to pay homage to the city's film production history, SBIFF has become a world-renowned event and secured its place as one of the leading film festivals in the country, drawing droves of award-winning filmmakers, actors, students, and movie aficionados annually.
Tips for Attending the Santa Barbara International Film Festival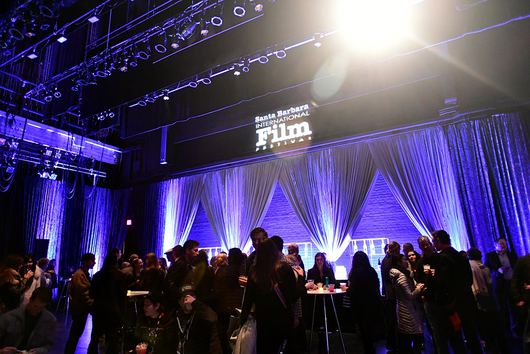 With its enticing beaches, spectacular scenery, and relaxed ambience, Santa Barbara makes for an idyllic escape any time of year, but the SBIFF is a great excuse to visit sooner rather than later. Before you go, make sure to read our Getaway Guide: Santa Barbara for an insider's take on exploring the coastal city—and check out our tips for first-time festival attendees.
Book your room ASAP: Santa Barbara has a host of hotel accommodations to choose from, including many with special seasonal offers. But Hotel Santa Barbara is the official hub of the 2020 SBIFF, serving as the festival welcome center, passholder will-call location, and place to view the entire schedule.
Enjoy dinner before or after a SBIFF event: Santa Barbara boasts an enviable food scene, and many of the participating SBIFF downtown venues are located in the Historic Theatre District—one of the city's top dining destinations with both sit-down and fast-casual restaurants.
Get to SBIFF events early: Passholders are seated in order of pass level 20 minutes before each film or one hour before each event. General admission ticket holders are seated 15 minutes before each film or 30 minutes before each event. Arriving early also improves your chances of seeing celebrities walk the red carpet and nabbing the best seats.