The classic used bookstore evokes waves of nostalgia; simpler days were filled with the bent pages of formerly loved works of art, evenings were spent holding library books that always had a distinctive smell and an air of excitement, and rainy days were escaped by entering the walls of magical stores that held all of the world's possibilities. As bookstores become rarer, they also become increasingly unique and more of a destination rather than a happenstance.
A trip to the local bookstore has become a dream for many, as retailers increasingly move out of brick-and-mortar stores, as books turn into white screens of text rather than tangible items, and as less-than-wholesome marketplaces dominate the online book-buying industry. Used bookstores today are hidden treasures, nestled within county libraries or tucked into quirky neighborhoods beside third-wave coffee shops and vintage clothing stores.
While many of the remaining bookstores have begun to sell a combination of new and used titles, the following stores throughout the state have wide selections of used books and are celebrated in their area for their unusual character.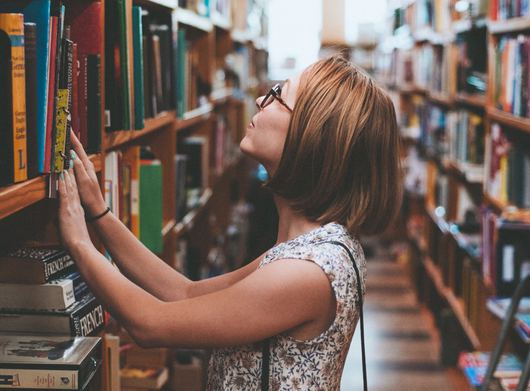 San Francisco Bay Area
Dog Eared Books has been the go-to spot for new and used books for over 25 years. This independent bookstore is located on the bustling corner of 20th and Valencia in San Francisco's Mission District, with a second location in the Castro District. Dog Eared Books features a wide variety of works but specializes in offbeat books, local literature, and small-press releases. This bookstore also offers trade ins and a bargain bin—and even has a free neighborhood book box outside. Between the eclectic spread of books, magazines, notebooks, and art, you are sure to find something interesting here.
Moe's Books has been one of the Bay Area's favorite bookstores since 1959. Located on Telegraph just a few blocks from UC Berkeley, this famous bookstore continuously shelves thousands of titles. Moe's also sells numerous books online; in fact, it was one of the earliest online bookstores, having established a prominent site in the early '90s. In addition to the plethora of deals provided, Moe's is highly regarded for allowing customers to trade in their used books as well as for throwing legendary, themed launch parties for obscure authors. Over the years, Moe's has become an extraordinary experience as well a destination.
Central Coast
Carpe Diem Fine Books is located in Monterey and specializes in American literature, history, and collectible books. With a charming spot in the historic downtown, owners James Bryant and Mary Hill illustrate their passion for California with a curated selection of art and history volumes written about the state. The shelves also showcase a prominent enthusiasm for out-of-print, signed, and unique books of all subjects. Featuring a combination of collectibles, art, and used books, Carpe Diem will make your trip to Monterey unforgettable.
Los Angeles Area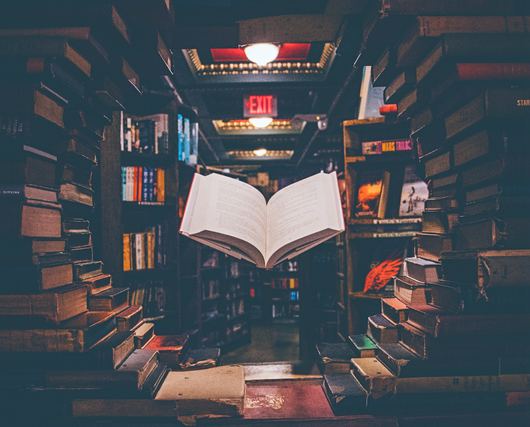 Counterpoint Records and Books has been operating under the iconic Hollywood sign for nearly 40 years. The mom-and-pop shop buys and sells used and rare books, vinyl records, and more—displaying the tapestry of spines from floor to ceiling. While the bookstore has an affinity for the arts, literature, poetry, film, theater, and philosophy, the shelves display various types of titles. While there is an understood quietness to the shop as customers search in awe for their next big find, rumor has it that Counterpoint will let you climb the ladders to touch the top-shelf gems for yourself.
The Last Bookstore has become an iconic representation of L.A., and for good reason. The shared structure is home to over 250,000 new and used books spread across two floors, thousands of vinyl records, spaces for book club meetings and events, a labyrinth of book sculptures, a yarn shop, and an art gallery—making it a destination that cannot be passed up. Because of its variety and ability to withstand the shift to online shopping, The Last Bookstore has become one of the largest independent bookstores still standing in the world.
San Diego Area
Verbatim Books is a San Diego outlier and one of the only independently owned used bookstores on our list. In addition to exclusively selling used books, Verbatim is unique in that it does not offer an online inventory and that it allows local authors to co-sign their books in store to support artists in the community. If used books, zines, and antiquarian titles aren't enough to draw you in, the store decorates its walls with works from local artists and photographers. The shop also hosts the Verbatim Poetry Society's open mic night every second Wednesday of the month.