By

Mackenzie Hutson
October 01, 2019
Listen up, Bay Area foodies. More than 100 food vendors will descend on Berkeley this weekend to serve up everything from lobster and lumpia to savory waffles and cheese-topped deep-fried onions at the FoodieLand Night Market. This Asian-inspired multicultural fest is the last of the season—following FoodieLand Night Market's two previous events in July and August—so head out to Golden Gate Fields from Friday, October 4, to Sunday, October 6, for an unforgettable gastronomic experience.
Along with an array of delectable food options, the night market has plenty more in store: Get ready for arts and crafts, games, and entertainment that is sure to delight the entire family. Whether you are looking for a kid-friendly night out or are trying to find something to do all weekend long, FoodieLand is the place to be.
everything You Need to Know About foodieland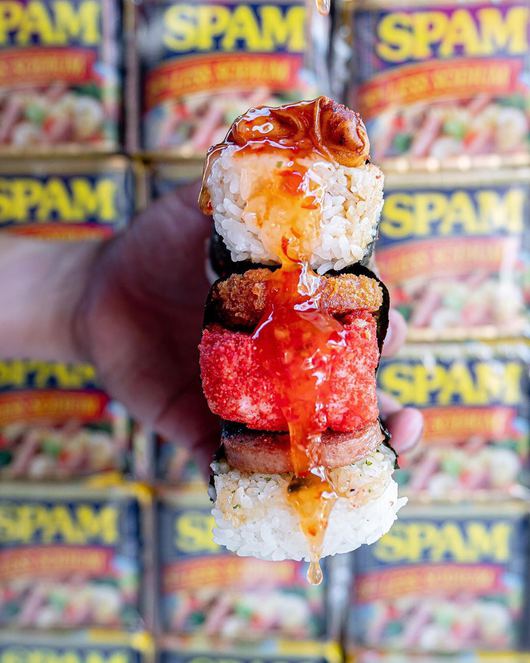 When: Friday, October 4–Sunday, October 6 from 3–11 p.m.
Where: Golden Gate Fields, 1100 Eastshore Highway, Berkeley
FoodieLand Night Market Tickets: Purchase your single-day general admission ticket for $5, or upgrade to a three-day general admission pass for $10.
This Asian night market is full of surprises—including fruity drinks served in giant bottles from Berkeley's Big Baby Bottle, savory buffalo-chicken bubble waffle cones from Sacramento's Bubble Cone, and sesame soft-serve in a Taiyaki cone from Berkeley's Uji Time Dessert—along with plenty of staples (such as vegetarian lumpia from Oakland's The Lumpia Company and musubi from the Bay Area food truck Fire and Rice) that make it worth the trip.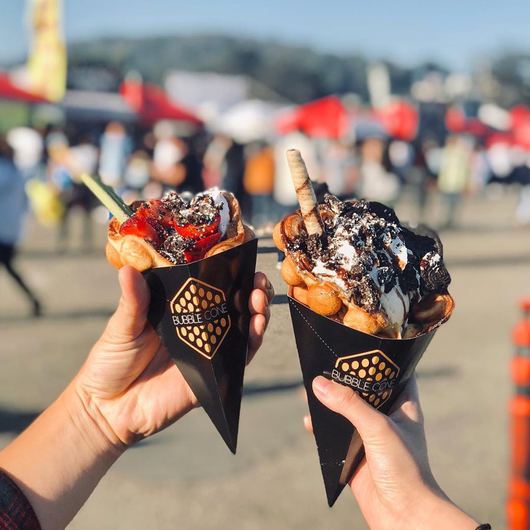 But you might want to show up fashionably late—Bay Area foodies are known to show up early with tickets in hand. Walk around the vendors' booths between courses, and make sure to come hungry because there's too much delicious California-crafted food you won't want to miss out on.