By

California.com
June 17, 2020
We all love relaxing and being pampered at a spa every now and then. A spa day helps us to rejuvenate and relieve stress, recharge for the upcoming week, eliminate toxins in our bodies, and put our minds at ease. Even when we can't plan a spa visit or wellness retreat, it doesn't mean we should deprive ourselves of the health benefits these experiences provide, so set aside time to enjoy a DIY spa day.
California is home to many high-quality brands that use the state's natural bounty to make some of the best bath and beauty products available. Here are a few of our favorite locally made spa products that will inspire DIY spa day ideas so you can create a perfect spa day at home.
LOS ANGELES SOY CANDLE

Made by: P. F. Candle Co., Los Angeles
Price: $20
P.F. Candle Co. is a home fragrance company headquartered in Los Angeles, handcrafting candles, incense, and room diffusers in an impressive variety of scents. For those who love L.A., there's a perfect product for you: the Los Angeles soy candle, whose combination of lime, jasmine, and yarrow will transport you to the landscape of L.A.
Set the tone for your at-home spa day by lighting this vegan candle, which is guaranteed to boost your mood and add a pleasant scent to any room. Best of all, you can feel even better by knowing you're supporting a good cause. The Los Angeles candle was created in collaboration with the Mayor's Fund, so a portion of the proceeds are donated to the Downtown Women's Center, an organization that helps women transition out of homelessness.

Made by: Mineral Me California, San Diego
Price: $29.99
A family-run company based in San Diego, Mineral Me California offers handcrafted, organic bath and skincare products, including a luxurious bath bomb gift set that will enhance any at-home spa treatment. This Mineral Me set features six bath bombs made with organic body butters and essential oil blends that can soothe various skin conditions. Throw a bath bomb into your bathtub, and get in as the water starts to bubble and fix. Then, kick back and relax while the bubbles of organic shea butter heal and moisturize your skin as the fragrant, therapeutic oils calm your senses.
LAVENDER BODY SCRUB CUBES
Made by: Mineral Me California
Price: $19.99
Another spa product made by Mineral Me, the smoothing sugar scrub cubes are ideal for those with sensitive skin. The lavender-scented body scrub contains shea and mango butters, French lavender oil, and vitamin E. Once you put the cubes in your bath, the organic ingredients and calming aromas are released, detoxifying and hydrating the skin, reducing cellulite and dark spots, and rejuvenating the senses. It's a great addition to your at-home spa treatments.

SEATEA BATH BAG

Made by: Ama Sea Beauty, Santa Barbara
Price: $45
No DIY spa day in California is complete without natural beauty products inspired by the sea. Ama Sea Beauty is built on the belief that the ocean has healing powers, offering highly effective products that naturally restore the skin. The company's SeaTea bath bags are a great way to experience the effectiveness of marine ingredients. Made of California coast sea vegetables loaded with nutrients, these bath bags cleanse, moisturize, and revitalize the skin. (Bonus: The bouquet of colorful sea vegetables will transform your bathwater into a vibrant blue hue, so you can pretend you're floating on the ocean.)
PLUM OIL BAR

Mady by: Napa Organics, Napa
Price: $12
Napa Organics is famous for its handcrafted skincare products made from local, organic ingredients. The popular plum oil bar is ideal for those seeking a non-drying, fragrance-free soap that gently and effectively cleanses the skin. The moisturizing soap contains all-natural ingredients—California plum kernel oil, organic coconut oil, and castor oil—and can be used on both the face and body.
If you really want to splurge, get the plum oil bar along with the Napa Valley Skincare Essentials Bundle ($120), which includes four of Napa Organics' best-selling products: the gel body balm, olive and plum balm, body cream, and olive hand soap.
LUSCIOUS LAVENDER BODY LOTION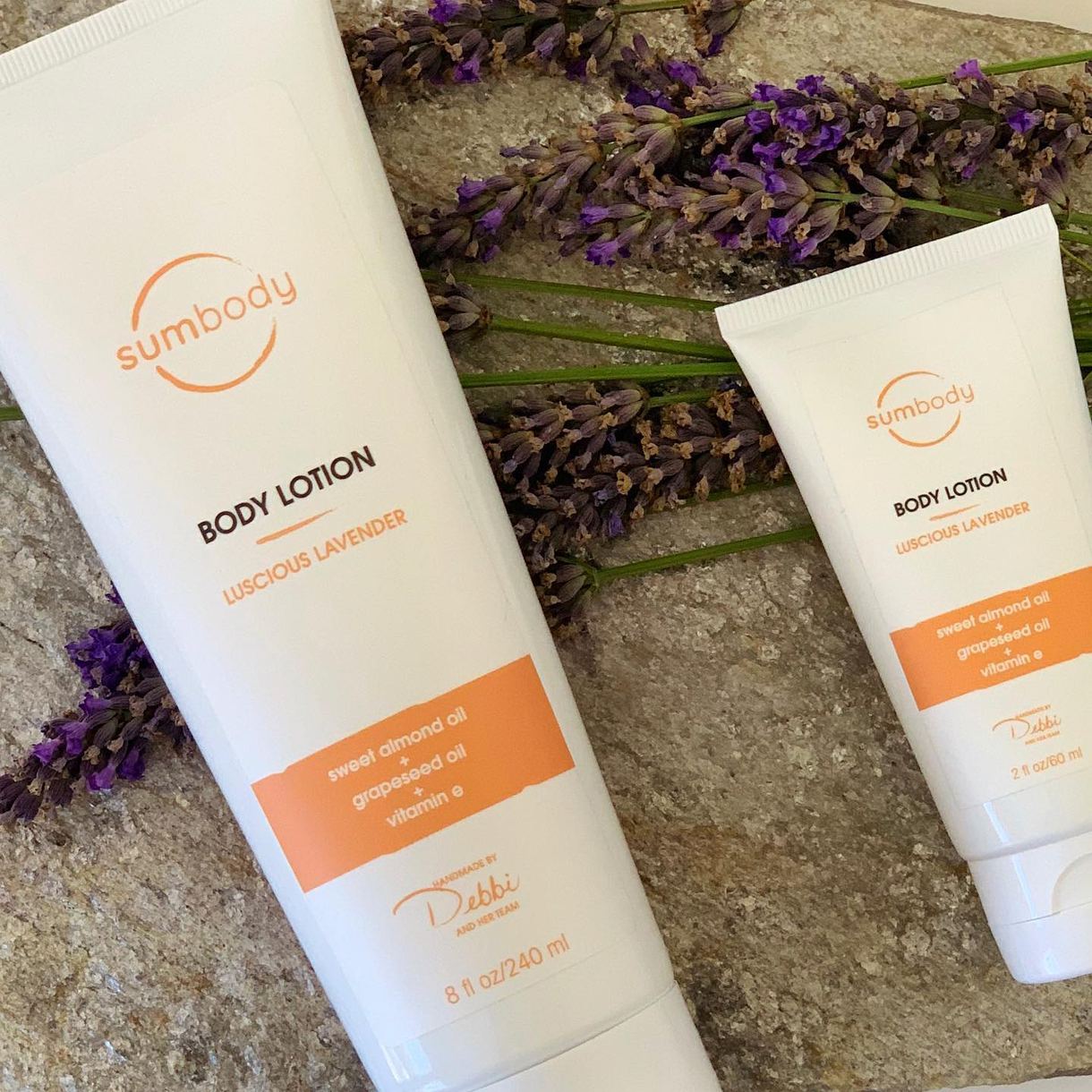 Made by: Sumbody, Alameda
Price: $30
Sumbody founder, Deborah Burnes, has long been fighting against beauty and health products filled with chemicals and has become one of the leading voices of the natural beauty movement. So, it's no surprise that her line of lotions is rich with nutrients, vitamins, and natural oils. The lightweight lavender body lotion is bound to delight your skin, providing intense hydration as well as vital nutrients and vitamins. The 100-percent organic ingredients will help you preserve the natural glow of your skin and bring back its vitality.
HONEY BERRY MASK

Made by: Laurel Whole Plant Organics, Sausalito
Price: $54
Wrap up your DIY spa day with a honey berry mask by Laurel Whole Plant Organics. Made from 100-percent all-natural, organic ingredients, this mask is suitable for all skin types and is magical enough to enhance your skin's natural glow. If you think your skin is missing the sun, this all-season facial mask will provide the exact amount of vitamin C it needs to look and stay healthy. Aside from providing a healthy glow, the honey berry mask will also firm and hydrate your skin.
Now, you're ready for your dreamy DIY spa day at home. So light your candles, prepare your bath products, hop into the tub with a new book, and enjoy your at-home spa treatments. Share your experience with California-made spa products in the comments below!