Trendy and seasonal beauty products are great, but sometimes you just need a tried-and-true standby that works in all situations. Whether you are looking for a high-performing cleanser or a bold lipstick for any event and occasion, finding natural beauty products that stand up to traditional, chemical-laden brands (and don't cost an arm and a leg) can seem impossible.
But thanks to the incredibly fertile land and innovative minds in California, there are numerous beauty brands dedicated to creating the best natural products—many of which are also vegan, allergen-free, and organic. We have rounded up some of our favorite items from top California-based companies to help you complete your beauty routine. (Bonus: Every item on our list is under $50.)
True Botanicals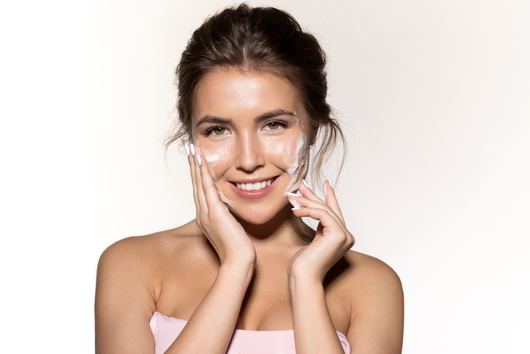 1. Pre Cleanse Oil
Why we love it: While cleansers alone can purify skin, they do not always remove the tougher impurities like dirt, sunscreen, and makeup—but this pre cleanse oil can help. Unlike traditional makeup removers, this product is gentle and does not tug on the skin, which can accelerate the aging process.
How to use: For best results, massage the oil onto dry skin, layer a cleanser on top, and rinse with warm water.
Key ingredients: Jojoba seed oil, sesame seed oil, apricot kernel oil
Price: $48
2. Renew Nourishing Cleanser
Why we love it: This gentle purifying cleanser leaves skin feeling fresh and clean without stripping it of its natural moisture. The cleanser is strong enough to slough away dead skin, purify, and tone—all while using antioxidants and moisturizers to repair and hydrate the skin.
How to use: Apply the nourishing cleanser on top of the pre cleanse oil or directly onto wet skin. Then massage, rinse, and admire your dewy look.
Key ingredients: Green and white tea, aloe vera, green tea seed oil
Price: $48
Juice Beauty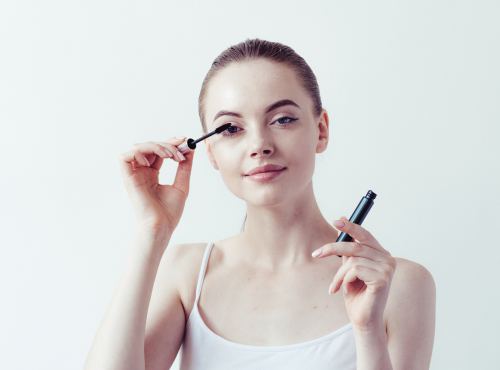 3. Phyto-Pigments Ultra-Natural Mascara
Why we love it: The non-drying, volumizing formula leaves lashes with a feathery appearance and prevents them from clumping, smudging, and flaking. This mascara is also formulated with vegan and cruelty-free ingredients—not with the harmful items typically found in cosmetics such as parabens, petroleum, propylene or butylene glycol, sodium lauryl sulfates, pesticides, phthalates, artificial dyes, and synthetic fragrances.
How to use: Use the wand to lift mascara up and out from the base of the lashes to the tips. Apply one coat for a natural boost, or add a second layer for a more dramatic, voluminous look. Allow the first coat to dry before adding a second.
*Pro tip: Avoid pumping any mascara wand; this can introduce air into the tube and allow bacteria to grow and can make mascara appear clumpy. Try twisting the wand out of the tube and rolling the wand up and out along lashes for added curl and separation.
Key ingredients: Organic aloe leaf juice, candelilla wax, organic carnauba wax
Price: $24
4. SPF 30 Tinted Mineral Moisturizer - BB
Why we love it: Mineral sunscreens are a great alternative to mainstream sunscreens made with chemicals, which can have damaging effects on the ocean and coral reefs. This tinted mineral moisturizer contains zinc broad-spectrum, non-nano SPF that protects skin from the sun's rays as well as mineral pigments that provide light, glowing coverage.
How to use: Prior to sun exposure, apply the moisturizer to the face, neck, and top of hands. Reapply as needed throughout the day.
Key ingredients: Sunflower oil, coconut oil, jojoba oil
Price: $32
OSEA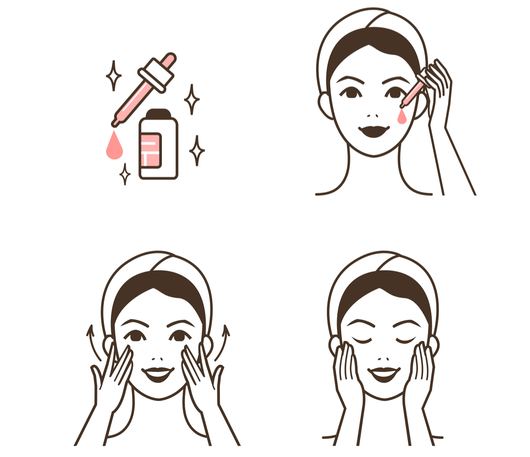 5. Undaria Argan Oil
Why we love it: This luxurious, silky oil makes skin look instantly rejuvenated and radiant. The soothing blend of botanical oils is gentle enough for dry and sensitive skin, but it packs in performance by reducing redness and moisturizing for visibly plumper, more youthful-looking skin.
How to use: After cleansing, gently massage the oil onto the face and neck. It is most effective when used morning and night and when followed by a protection cream.
Key ingredients: Argan oil, undaria pinnatifida extract, grapeseed oil
Price: $38
Honest Beauty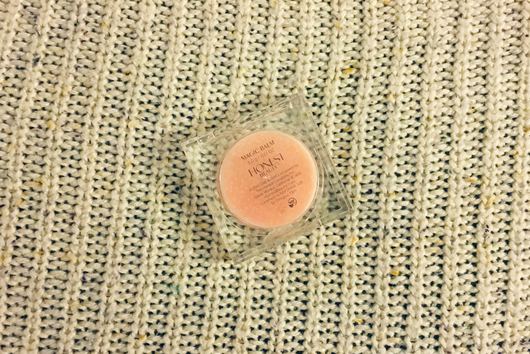 6. Magic Balm
Why we love it: This truly magical balm is made with organic fruit and botanical oils that instantly moisturize and soothe whatever they touch. You can now feel polished and put together without having to clutter your purse and nightstand with dozens of different products.
How to use: Apply to soothe lips, highlight cheekbones, nourish elbows, calm cuticles, and tame flyaways and frizz—or spread the balm anywhere you need some extra moisture.
Key ingredients: Sunflower seed oil, olive fruit oil, beeswax
Price: $13
KOSAS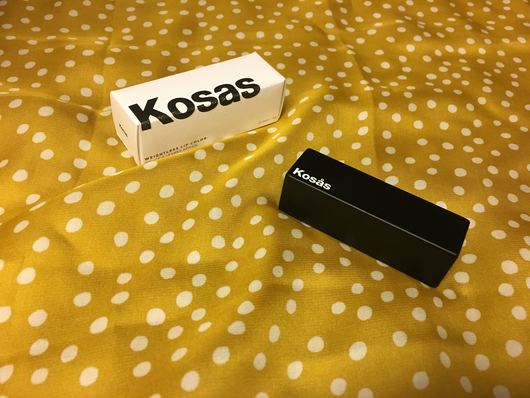 7. Weightless Lip Color in Phoenix
Why we love it: The Phoenix shade looks beautiful on every skin tone and is perfect for any season. Along with providing ultra-hydrating, long-lasting lip color, the product's warm tones and matte finish give new life to the classic red hue. This lipstick is extra noteworthy for being cruelty-free and devoid of gluten, eggs, nuts, soy, parabens, phthalates, mineral oil, propylene glycol, phenoxyethanol, and synthetic fragrances. Swipe it on your lips from morning to night, and use it as a makeshift blush when in a pinch.
How to use: Apply directly onto bare lips. Add a second layer for a bolder look, or blot with a tissue for a softer look.
Key ingredients: Mango seed butter, shea butter, rosehip seed oil
Price: $28