By

Mackenzie Hutson
July 29, 2019
Choosing where to purchase a vacation home can be a burdensome task filled with ambiguity and a desire to achieve the best return on your investment. That being said, purchasing a vacation home in California that can be turned into a vacation rental when you do not plan on using it is a great way to fulfill all of your goals while also setting yourself up for financial success. This opportunity to use the property as both a vacation home and a vacation rental narrows down the home search to some of the most popular, but also very beautiful, destinations in California.
During your search, consider not only what you and your family look for in a vacation home, but also what guests would value. Unlike a hotel, home stays are much more personalized and come with all the comforts of a home, so take a look at the list of amenities available at each of the properties to help make your decision easier.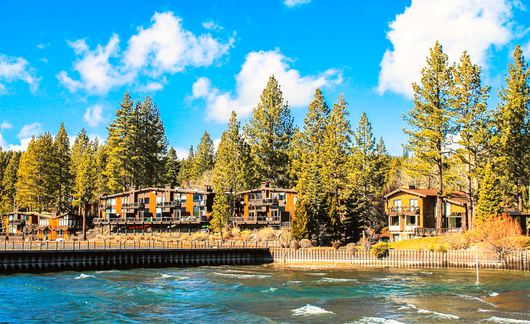 Lake Tahoe
It doesn't get much better than a vacation home in Lake Tahoe. Offering warm summers, snowy winters, a dazzling lake, forested hills, and just enough civilization to keep you company, this destination is the ideal spot for a vacation rental. The region carries a laid-back vibe but has enough boutiques, eateries, and activities—such as a mini-golf course, driving ranges, a dog park, and water sport rental shops on nearly every corner—to keep the whole family busy.
With a picture-perfect location just a few hours away from Sacramento and the San Francisco Bay Area, Lake Tahoe is an incredibly popular place to spend summers, winters, and long weekends, so consider how often you would want to use the house yourself before determining its potential revenue stream.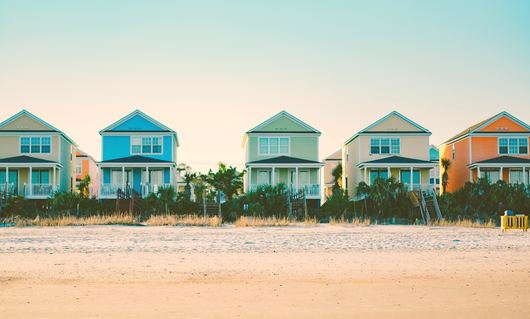 San Diego
If your dream vacation home is a beach house in a city with exquisite weather year-round, San Diego is likely the destination for you. Providing pleasant weather, dozens of miles of beaches, soft white sands, and a whole lot of surf culture to go around, San Diego draws tourists looking for a relaxing place to escape the stresses of daily life.
Though there is a chilled out way of life in this portion of Southern California, there is also a lot to do. The sprawling Balboa Park, famous San Diego Zoo, historic Gaslamp District, nearby Coronado island, endless water excursions, and quaint surrounding towns offer something for everyone. As far as locations for beach house rentals go, San Diego is the ultimate choice, so get in on the action, and make your money back in no time.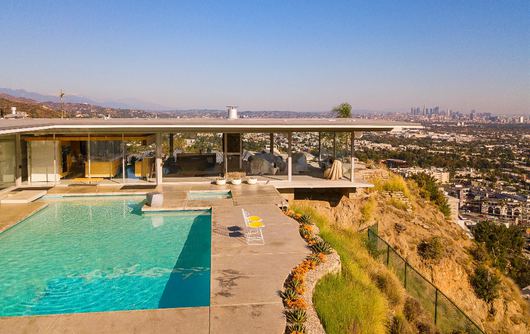 L.A.
While the busy streets of Los Angeles may not be the first place you think of when considering locations for a vacation home, L.A. is one of the most popular tourist destinations and boasts an array of activities. Visit the various museums; grab a bite to eat at the countless incredible seafood eateries; shop for a new bathing suit or surfboard; lounge on the beach; get pampered at one of the top salons; drive to film locations; and keep an eye out for celebrities.
Since Los Angeles is so spread out, take the time to thoroughly consider your options before taking the leap. Tons of visitors flock to the greater region every year to experience Disneyland, unwind in Santa Monica, watch movies under the stars, and attend concerts at Hollywood's best venues, so carefully consider which audience you would most like to cater to when purchasing a vacation rental here.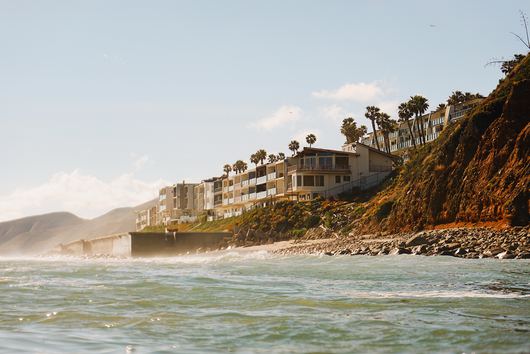 Malibu
The beachy-boho lifestyle shines through in Malibu. Though it is within very close proximity to L.A., Malibu offers an entirely different culture and way of life that screams for beach house rentals, leisurely days spent surfing, and zero cares in the world.
Tune into your sense of adventure and go rock climbing at Point Dume, drive along the Pacific Coast Highway, hike to waterfalls, and find your ideal surfing destination before returning to your Southern California vacation home.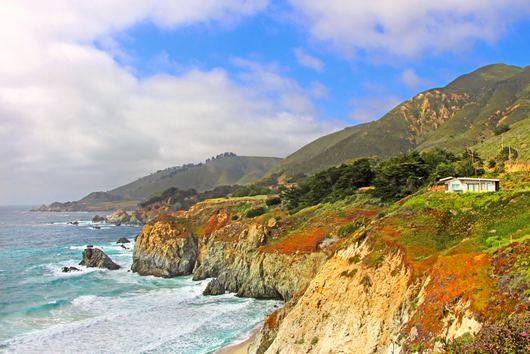 Big Sur
Nestled along the Pacific Coast Highway, the Central Coast region of Big Sur is blessed with endless beauty, an air of adventure, and the charm of a small town. Hike amongst the towering trees and dive into the clear ocean waters to instantly feel the ease of vacation days, or drive along the winding roads to forget about every worry.
While it may be difficult to leave your immaculate vacation home to renters, take comfort in knowing that there are plenty of campgrounds, hotels, and glamping opportunities if you are not ready to leave Big Sur.