By

Alton Chung
August 06, 2019
Located at the southern tip of the San Francisco Bay Area, Silicon Valley is an internationally recognized hub of numerous innovative high-tech companies. With billions of dollars flowing through the region, more and more startups relocate to join this avant-garde community—and all have the same goal of one day positively impacting our society with their companies. Here are some of the Bay Area powerhouses that have made a name for themselves across the world.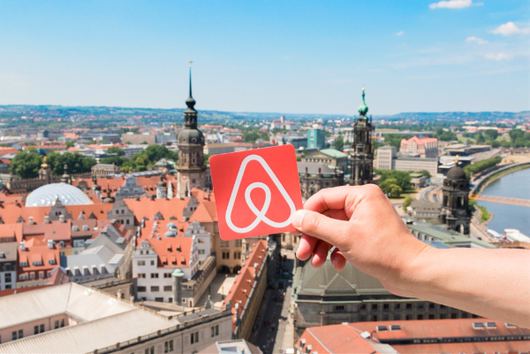 Airbnb
Founded: 2008
Headquarters: San Francisco
Airbnb, an online marketplace where homeowners can rent their property to travelers looking for a place to stay, is completely centered around its customers. In this case, the customers are the brand of the company, so without them, there is no product: Airbnb doesn't own or manage any of the properties featured on its site; it simply provides a platform for homeowners to host travelers and deliver a positive, unique homestay.
Many hosts even leave welcome gifts and offer various amenities (such as fully equipped kitchens, washing machines, and private backyards), resulting in a more personalized experience that hotels often can't provide. And there's no shortage of lodging choices on Airbnb. From cozy cabins in the woods to mansions by the beach, there's something for every price point and interest.
Given the wealth of accommodation options, Airbnb has become one of the go-to sites for people traveling around the world. The company has also expanded beyond lodging and now features tours, classes, and special events—all hosted by locals.
Brightloom
Founded: 2015
Headquarters: San Francisco
Previously known as Eatsa—a fast-casual eatery where robots made and served the food—Brightloom is now a tech firm revolutionizing the restaurant industry by providing automation technologies. The company recently partnered with Starbucks to integrate the coffee giant's tech into its own platform, which aims to simplify the dining experience from the time of customers order and pay to the time they receive their meal.
While the food is still be prepared and cooked by human chefs, every other function is replaced by A.I.: Menus display on digital boards, customers place their orders and pay at kiosks (or via the mobile app), and pick up their food at designated cubbies or shelves when it's ready. With its advanced software, Brightloom aims to help restaurants make the overall experience more streamlined and efficient.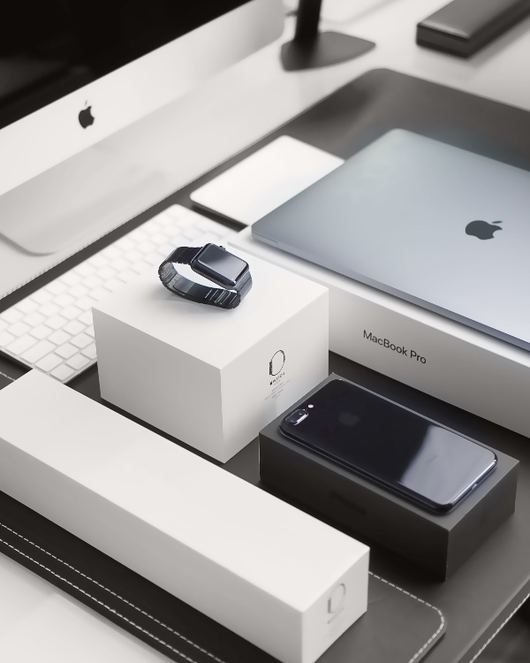 Apple
Founded: 1976
Headquarters: Cupertino
Today, Apple is a world-renowned brand famous for making some of the most ubiquitous consumer electronics, devices, and software—the iPhone, MacBook, iCloud, iTunes, and Apple Music, among many others—but the company's success was not built overnight. Apple fanatics are likely already well aware that the company hit many roadblocks before rising to the top of its industry. (At one point, Apple was performing so poorly that founder Steve Jobs sought help from his competitors.) But after undergoing a rebrand, Apple started selling the unique, life-changing experience customers receive from the products instead of showcasing the actual products themselves.
Thanks to this major shift in strategy, Apple created a movement and developed a massive, loyal fanbase. Simplicity is now incorporated in all Apple products and can even be seen in company advertisements and special events. There's nothing fancy about them, but there's always a feeling of innovation and sophistication. As Apple has shown, sometimes simplicity is the best solution.
Milk Stork
Founded: 2014
Headquarters: Palo Alto
Working moms shouldn't be prevented from feeding their newborn, and they shouldn't have to choose between staying at home or advancing their career. Luckily, mothers (and mothers-to-be) don't have to worry any longer: Milk Stork delivers breast milk from anywhere in the world, providing no-fuss, refrigerated, express shipping for times when moms need to be away. Breastfeeding mothers use their own pumps to express breast milk into shipping bags, and they can send up to 34 ounces per day in a postage-paid, pre-addressed, pharmaceutical-grade shipping cooler.
Built for "moms on a mission", Milk Stork is the only service of its kind and has delivered more than 2.4 million ounces of breast milk since its inception in 2014. The company's branding is simplistic yet relatable, and its easy-to-use platform has enabled 44,000-plus hard-working moms to provide for their little ones.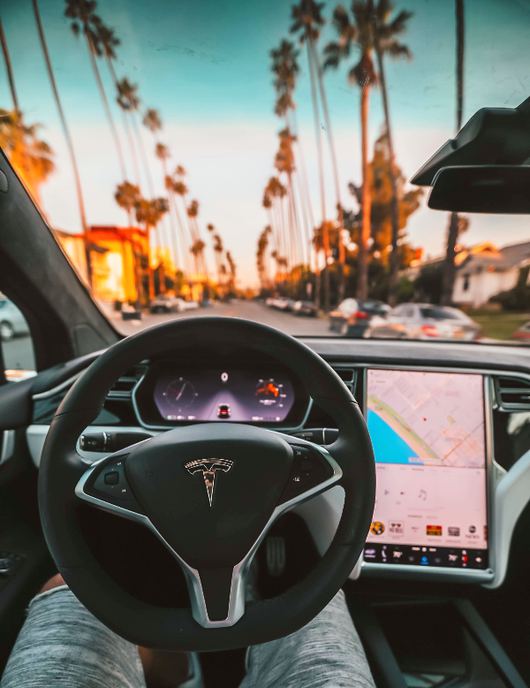 Tesla
Founded: 2003
Headquarters: Palo Alto
Tesla is considered the first mainstream manufacturer to produce luxury electric cars, leading the charge in making electric vehicles more prevalent. Now, you can see Teslas across the streets of California and beyond. Tesla is not only satisfying customers' desire for a more environmentally friendly vehicle, but also capturing their imaginations with its futuristic car designs and sleek interiors. In addition, the company frequently produces new models with coveted features—such as autopilot services and ultra-powerful acceleration—and continues to make heads turn around the globe.