California is home to numerous coastal towns with a lot to offer. From world-class seafood restaurants to incredible surf spots, there is something for everyone along the twists and turns of California's coastline. But there are a few places that truly stand out for their impeccable charm, stunning scenery, and laid-back vibes. Check out our favorite beach towns in the Golden State, and hit the road to experience them firsthand.
San Diego Beach Towns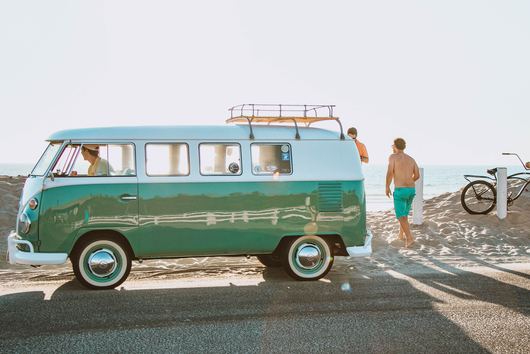 Coronado
Location: 15 minutes from San Diego
Home to miles of pristine beaches, plenty of unique shops, and the iconic Hotel Del Coronado, this island has earned itself a reputation as one of the best beachside destinations in California. Whether your ideal vacation involves taking a ferry to San Diego to check out the Gaslamp District; trying out your skills with various water sports; or lounging on the sand for endless hours, Coronado has it all.
Coastal Towns Near Los Angeles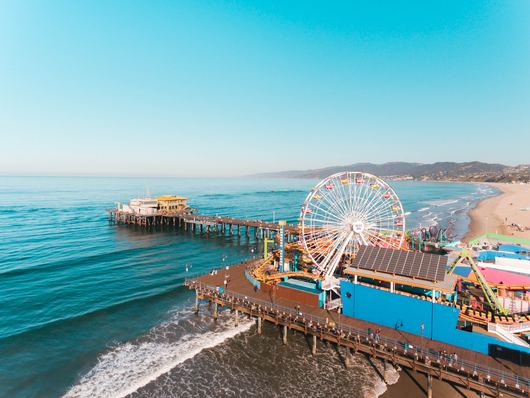 Santa Monica
Location: 1 hour from Los Angeles
Santa Monica will give you all the good vibes. From the famed, ride-filled pier to the cement pathway that welcomes you to skate over to Venice Beach, Santa Monica is without a doubt one of California's top coastal towns. Spend the day soaking up the SoCal sun, and take a bike ride around town before you head home.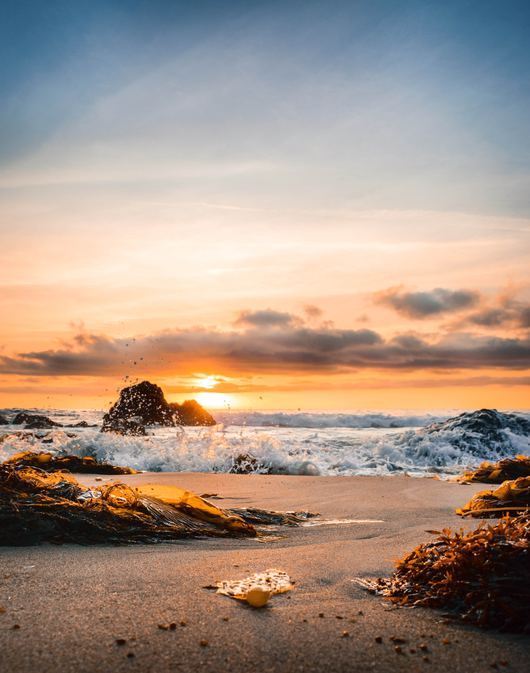 Laguna Beach
Location: 1 hour, 20 minutes from Los Angeles
Known for its mild weather, plethora of art galleries, and waterfront perch, Laguna Beach is much more than a Hollywood film location. This coastal city is likely one of the most famous in the entire state—and for good reason. Head to the gorgeous beaches and picture-perfect coves, check out the works of local artists, pick up some local swimwear, and grab a bite to eat. You'll surely feel like a reality TV star in no time.
Seaside Cities Near Santa Barbara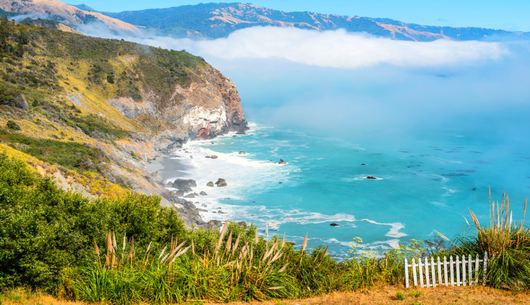 San Luis Obispo
Location: 30 minutes from Santa Barbara
Tucked along the coast, about halfway between San Francisco and Los Angeles, this idyllic beach town offers something for everyone. With temperate weather, a mixture of urban and natural staples, and enough activities to keep college students busy year-round, San Luis Obispo is the ideal Central Coast getaway.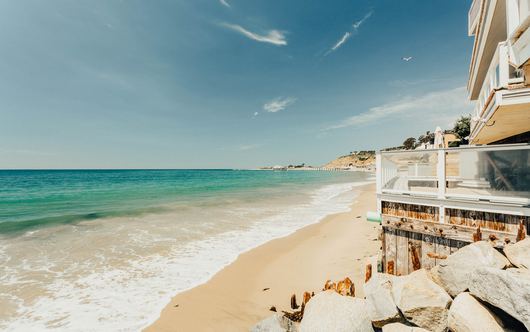 Malibu
Location: 1 hour, 20 minutes from Santa Barbara
The stunning town of Malibu has a more remote location than other beachside cities in the greater Los Angeles area, so you can enjoy yourself without having to deal with nearly as many tourists. Whether rock climbing, surfing, eating farm-to-table cuisine, or simply relaxing are on your to-do list, this vacation destination does not disappoint.
Coastal Cities Near San Francisco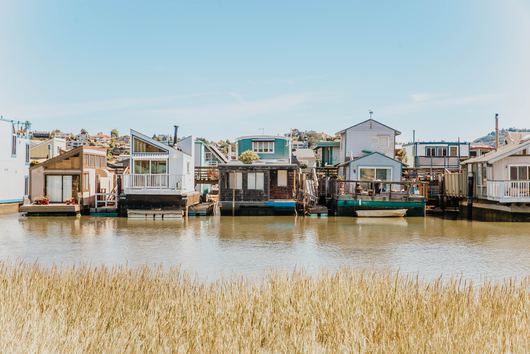 Sausalito
Location: 30 minutes from San Francisco
Sausalito draws plenty of tourists during the summer months, but it largely remains under the radar for the rest of the year (which is exactly why we like it). Whether you are looking to get away from the city or are scouring the state for the best seafood restaurants, this small coastal town serves up whatever you desire—with a view. Check out the houseboats, go for a hike, and enjoy the comforts of its small-town charm. You just might want to stay forever.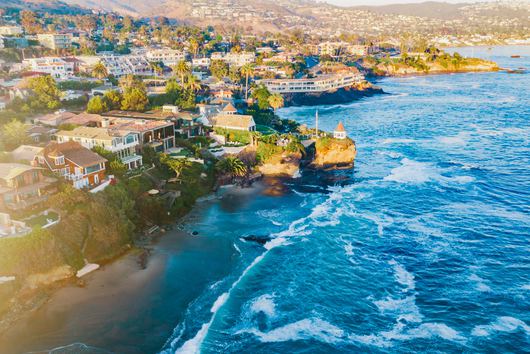 Santa Cruz
Location: 1 hour, 30 minutes from San Francisco
The iconic Santa Cruz Beach Boardwalk, stunning state parks, and incredible sunsets draw thousands of annual visitors to this coastal city across the bay from Monterey. Compared to the surrounding towns, Santa Cruz has a vibrant yet low-key vibe that makes it one of the best coastal destinations in California for twentysomethings. Try the local ice cream, take a bite out of the delicious burgers, and walk along the river to see for yourself why this town is so special.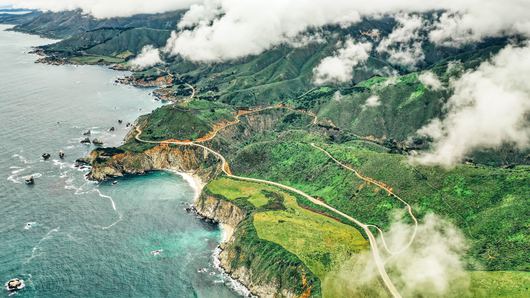 Carmel-by-the-Sea
Location: 2 hours, 30 minutes from San Francisco
After spending a day walking along the cobblestone streets of Carmel-by-the-Sea, it is hard not to fall in love. Though the magical town is only a short drive away from the Bay Area, its cobalt waters, quaint boutiques, and endless eateries will make you want to stay more than one day. Watch the sun go down while sitting on the sandy shores, marvel at the beauty surrounding you, and take home a piece of artwork to commemorate the trip.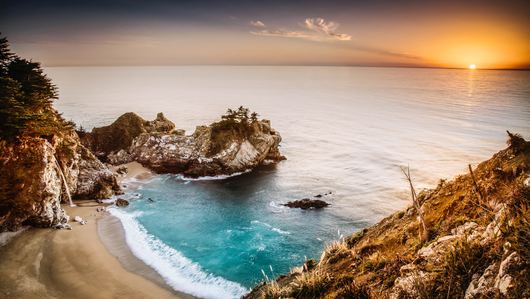 Big Sur
Location: 2 hours, 45 minutes from San Francisco
Famous for its incredibly scenic location among the redwoods, Big Sur is one of the most picturesque beach towns in California. Whether you pop in during a trip to Carmel or stay for the entire weekend, it is bound to become one of your new favorite places. Cruise down Highway 1 and savor the unparalleled views as you make your way to Big Sur. Visit the local eateries and go on a hike or two before your trip is over, and if you're enjoying a staycation, book a room at one of the eco-lodges (or rough it in the wilderness).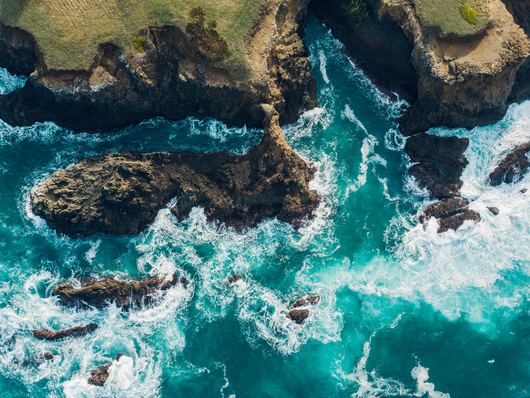 Mendocino
Location: 3 hours, 20 minutes from San Francisco
If you are seeking the quintessential Northern California beach town, look no further than Mendocino. With a rugged appeal, this laid-back region is the perfect place to go glamping, camping, and hiking—though it does have plenty of upscale options (including Michelin-starred restaurants, eco-resorts, and nearby hot springs) for those desiring a more elegant escape.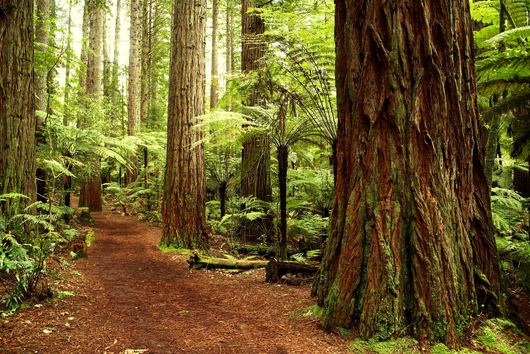 Arcata
Location: 5 hours from San Francisco
While it is known for being home to Humboldt State University, Arcata is also one of the most affordable beach towns in California. With fairly close proximity to the state's northern border, this city experiences a cooler climate and much more rain than most other areas of California. Venture through the redwoods at the local parks; grab a scoop or two of the local, organic, handcrafted ice cream; and head out on the dirt roads that wind past farmlands before meandering toward the beach.