In the hope of creating a more equitable and just world, we're all about supporting Black businesses—you should be, too. Black-owned companies are more than just businesses offering products and services; they're empowering brands, cultural hubs, and community-gathering spaces that help build the local economy. Whether you're grabbing a cup of coffee or shopping for gifts, buying from minority-owned businesses is an impactful way to strengthen economically marginalized communities and lift up those who've been affected by systemic racism. Do your part in promoting diversity and equality by supporting California Black-owned businesses.
How To Support Minority- And Black-Owned Businesses
The easiest step to take for creating a more inclusive world is supporting Black businesses. Your money makes a difference, and by shifting your spending power towards minority-owned businesses, you're playing a role in helping to create job opportunities and empower local communities. You'll also end up with a delicious meal, a unique find, or a high-quality product that'll quickly become a staple in your house—it's a win-win. So, commit to supporting Black-owned businesses and make a positive impact today. Here are a few of our favorites to help get you started.
Northern California's Top Black-Owned Businesses

1. African American Expressions
African American Expressions—the world's largest Black-owned gift and greeting card company—was founded in Sacramento by Gregory Perkins back in 1991. Each year, the business sells over 2 million cards with more than 500 original designs. If you're looking for California-made Kwanzaa decorations or gift ideas, African American Expressions is your go-to place.
2. Miyako Old Fashion Ice Cream
Miyako Old Fashion Ice Cream is a Fillmore District staple. This local Black-owned business is all about putting smiles on everyone's faces with delicious ice cream and plenty of other tasty treats. Aside from frozen desserts and candy, the cute and tiny shop also offers a variety of sandwiches that perfectly complement the delectable milkshakes. One thing is guaranteed at Miyako Old Fashion Ice Cream—a wonderful customer experience and a taste of heaven.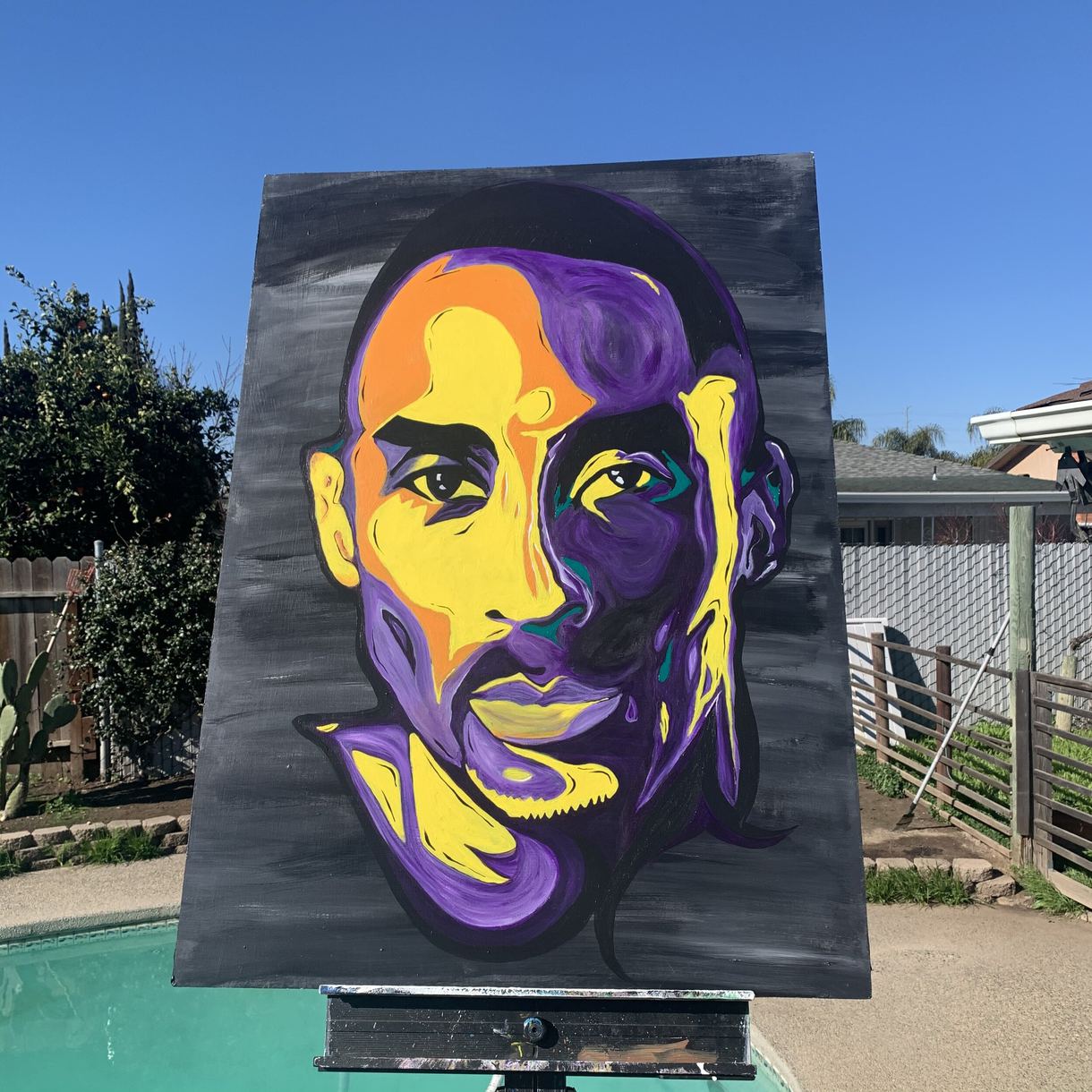 4. Smobbin559
Smobbin559 founder James Graham is a full-time artist with a vivid imagination. His works include colorful murals, intricate drawings, and vibrant paintings along with chalk and mixed-media art. Jazz up your living room with artwork bursting with creativity and passion.

5. Minnie Bell's Soul Movement
There's nothing like a large, satisfying, and scrumptious home-style meal. Minnie Bell's Soul Movement has perfected the art of combining soulful flavors with high-quality ingredients. The woman-owned restaurant in Emeryville was founded by Fernay McPherson, who learned to cook from her great aunt Minnie and grandmother Lillie Bell. Here, you'll find some of the best fried chicken and mac 'n' cheese in all of California. The rosemary-infused chicken, in particular, is finger-lickin' good—crispy on the outside and moist on the inside.


Southern California's Top Black-Owned Businesses

1. Doll Babee Cheesecakes
Cheesecake lovers, unite. Doll Babee Cheesecakes provides everything you need to indulge in your favorite guilty pleasure. The Lakewood-based minority-owned business has over 20 flavors of the heavenly dessert, including peach cobbler, raspberry swirled, caramel banana, pecan-praline, chocolate, and Lucky Charms—these are only the tip of the iceberg, too. A single bite of Doll Babee Cheesecakes will instantly have you hooked.
2. Ackee Tree: The Real Jamaican Cuisine
Take your taste buds on an adventure at Ackee Tree: The Real Jamaican Cuisine. This Southern California Black-owned business is all about preparing irresistible and tempting dishes. Every recipe is made using a harmonious combination of ingredients and flavors originating from the Maroon people of Jamaica. Taking great pride in providing the best Jamaican food in San Diego, Ackee Tree easily turns first-time customers into regulars.

3. Beauty Bakerie
Combining her passion for baked goods with her love of makeup, Cashmere Nicole founded Beauty Bakerie—a cruelty-free, all-inclusive cosmetics company. It didn't take long for the Black- and woman-owned beauty brand to become a multi-million dollar business. Whether you're looking to purchase a new eye-shadow palette or a no-smudge lipstick, Beauty Bakerie's 100-percent vegan products will wow you.
Black-Owned Businesses In Los Angeles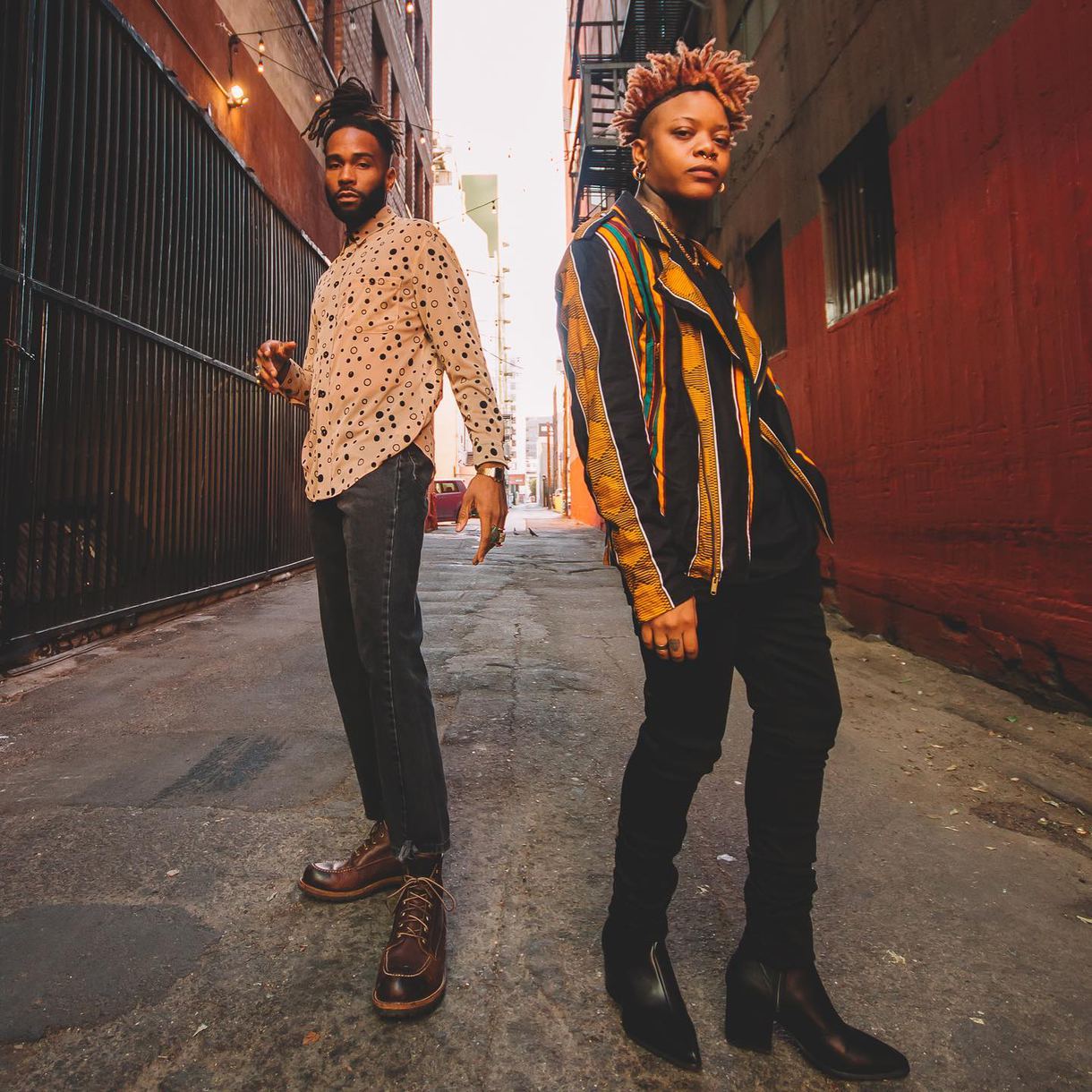 4. Stuzo Clothing
Stuzo Clothing is a Black-owned business in Los Angeles that sells gender-free apparel. Inspired by love, people, and life, founders Uzo Ejikeme and Stoney Michelli set out to create a space in the fashion world for the non-conforming and bold at heart. Celebrities such as Tiffany Haddish, Jada Pinkett Smith, and Ruby Rose have worn the clothing company's gender-neutral items. Don a boxed sweater, comfy joggers, or snapback hat from Stuzo Clothing and feel like a rock star while supporting a Black business.

5. Coffee by Kofi
It's hard to resist a gourmet snack accompanied by a delicious beverage—Coffee by Kofi knows how to make every customer's experience exceptional. Angelenos love coming to this hidden gem to take a sip of much-needed morning coffee or to grab a cup of tea while surrounded by detailed and compelling artwork. Once you try the signature Purple Haze (black tea, lemon juice, sparkling water, lavender) or the Fresh Prince (espresso, sparkling water, agave, whipped cream) with an apple pop pie, you'll find yourself returning on the daily.

6. Dulan's Soul Food Kitchen
Dulan's Soul Food Kitchen owner Adolf Dulan has been a part of the L.A. dining scene for over 40 years. The self-proclaimed "King of Soul Food" redefined homemade food—the cafeteria-style restaurant serves hearty meals that remind you of your grandmother's cooking. Whether you order fried chicken and cornbread or oxtails and collard greens, the Black-owned business in Los Angeles has the most authentic soul food you'll ever taste in SoCal. Dulan's Soul Food Kitchen has another location in Inglewood.
Looking for more? We've got you covered. Check out some of our favorite Southern California Black-owned businesses.
Notable Black-Owned Catering Companies in California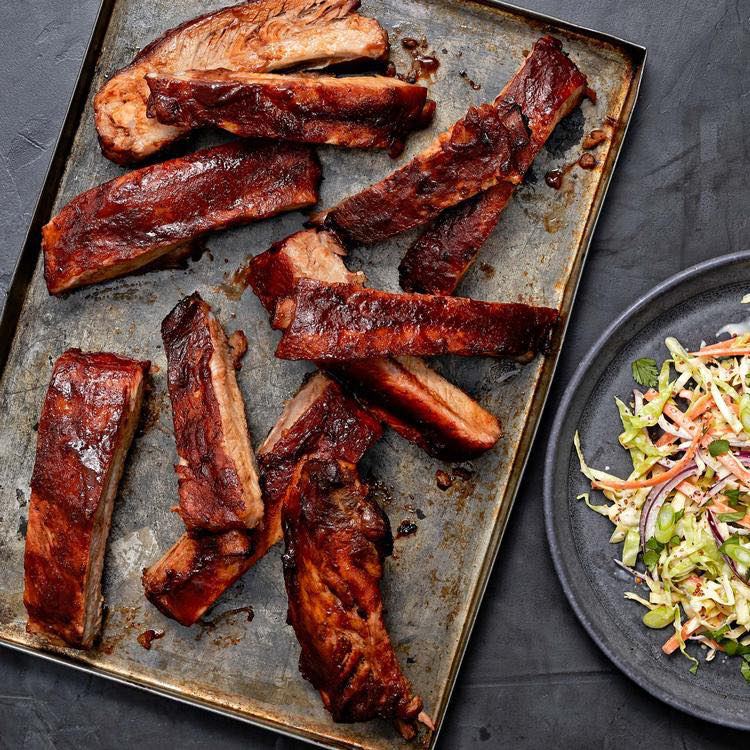 1. The RedDoor
The RedDoor is an Oakland-based Black-owned catering company that's earth-friendly, sustainable, and environmentally conscious. Founded by Reign Free, the woman-owned business consists of a diverse team of skilled event designers and experienced chefs who source seasonal, organic ingredients from local producers. The company serves amazing customized food and ensures no detail is missed. If you're looking for a remarkable catering experience, look no further.
2. Castle's Catering
Whether it's your birthday, wedding anniversary, or baby shower, Castle's Catering will cater to your needs and make your event a memorable one. The Black-owned catering company in L.A. was founded by chef Shanita Castle in 2010. Specializing in Southern and Creole cuisine, the Black female business owner incorporates bold flavors into her cooking that leaves you craving more. In addition to full-service catering, she offers weekly meal plans, private chef services, and cooking classes.
3. Urban Comfort Foods
Urban Comfort Foods fights against food insecurities and food deserts, with the goal of making gourmet meals accessible to everyone. Started by two mothers in South Los Angeles, the Black-owned catering company prepares tempting and nutritious gourmet meals using fresh, wholesome ingredients. Besides catering, Urban Comfort Foods also offers a variety of services such as meal prepping, summer food programs, and grazing boxes.
Minority Women-Owned Businesses You'll love

1. Alavina Skin Care
Alavina Skin Care owner Cassandra "Cassie" Grossmannever thought she'd create skincare products. After failing to find solutions that didn't irritate or harm her skin, she made it her mission to save her skin and make a change in the beauty industry. The minority woman-owned business provides high-quality products that are organic, cruelty-free, and contain no harmful chemicals. The company's nourishing face oils and glow-boosting scrubs make your skin look healthy and radiant.
2. Post 21
Blair Paysinger and Juana Williams are the two Black female business owners of Post 21. The mother-daughter duo established the company to create a comprehensive marketplace that provided modern, fashion-forward products from Black-owned businesses. From home decor and children's clothing to accessories and curated gift boxes, Post 21 has everything you can think of—supporting Black businesses is only a click away.

3. Iva Jewell
Designer Dionne McCray started Iva Jewell so she could carry on her mother and grandmother's legacies. Inspired by their style and grace, the Black female business owner began creating contemporary and fashionable accessories for daring and beautiful women. Offering everything from totes and clutches to headwraps and face covers, Iva Jewell makes every woman look instantly chic.
4. Elise Beauty Supply
Providing trendy hair accessories and natural hair care products at affordable prices, Elise Beauty Supply inspires all women to get creative with their hairstyles. The California Black-owned business offers wigs, virgin hair extensions, and hair accessories that help complete your look. Featuring a large selection of braid hair, bulk hair, wholesale, and human hair weaves, Elise Beauty Supply ensures that each customer finds precisely what they want. Flip your hair effortlessly while rocking a fire outfit.
5. SÜPRMARKT
Los Angeles native Olympia Auset is the woman behind SÜPRMARKT. The pop-up grocery store and subscription service provides the South L.A. community with low-cost organic produce to make great food—and improved health—available to all. Ever since it was established in 2016, SÜPRMARKT has sold over 70,000 pounds of organic goods. The Black-owned business in Los Angeles hopes to break barriers and make fresh, organic food more accessible and affordable.
What are your favorite Black- and minority-owned businesses in the Golden State? Drop us a note in the comments below!