By

California.com
December 27, 2019
So, you got a present that wasn't exactly on your wish list. Now what? You know it's the thought that counts—but the sweater your sister-in-law gave you is really itchy, you already own the movie your great-aunt got you, and the blanket your dad picked out totally clashes with your home decor. To make matters worse, your relatives didn't provide a gift receipt, you're pretty sure you can't return it without them knowing, and you don't want to throw it away. Luckily, there are several options for next steps.
You can always consider talking to the gift-giver, especially if it's someone close to you. Chances are, that person will be a little hurt that you don't like the gift as much as he or she thought you would, but they will likely understand. Plus, the person will enjoy seeing your excitement when you get something you really do want.
Whether or not you decide to expose your true feelings, make sure you thank the gift-giver for their thoughtfulness (because I'm sure they put time and energy into picking out the right thing for you). And if you're not sure what to do with unwanted gifts, here are some ideas.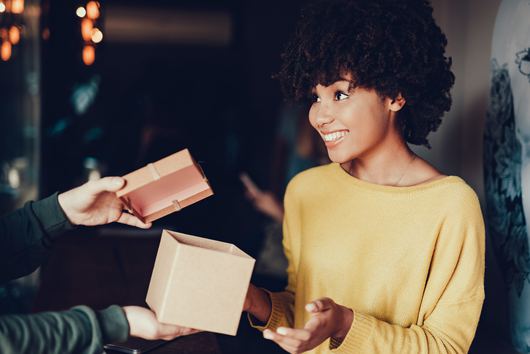 Exchange Them
And get the California-made gifts you really want. Even if retailers won't process a return without a receipt, many are willing to do exchanges for items that still have the tags attached. This is particularly useful when you like the gift itself but it's the wrong size, or if you like the style but not the color of an item. In some cases, stores might be able to provide store credit, so you can pick out something totally different and get rid of bad gifts (like the items you walked away with from your significant other's holiday party).
Regift Them
While Boxing Day 2019 may have come and gone, regifting is a great option for items you don't want to hold onto. I know what you're thinking, but it's not as bad as it sounds. Regifting doesn't have to turn into a bad game of white elephant; it really is possible to regift an item to somebody who truly wants it. Boxing Day traditions included sending boxes of money, gifts, and leftover food home with their staff members who had to work on Christmas.
So, if there's something you're still holding on to from last year's holidays, it's the perfect time to think of someone who had to work during the holidays. Consider regifting an item to your favorite barista, a waiter at a restaurant you frequent, or anyone else you know who didn't get to celebrate with their families. But whoever you give your unwanted gifts to, think about whether or not it fits their style so they don't end up regifting them, too.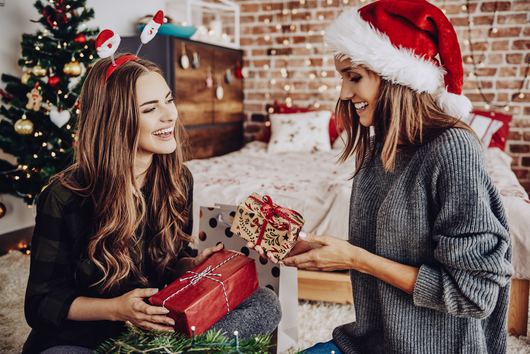 Donate Them to a Local Charity
If you can't return, exchange, or regift items, donating them to a local charity is a wonderful way to make somebody's day. There are hundreds of homeless shelters, thrift shops, and nonprofit organizations that would happily take things off your hands. Search for thrift stores in your community, or drop the items off the next time you volunteer.