With Black Friday, Small Business Saturday, and Cyber Monday all behind you, finding the best Christmas gifts and holiday presents for everyone else on your list can easily become a daunting task. It seems like more and more people forget to make a wish list every year, making shopping a seemingly impossible chore rather than the pleasurable experience it once was. While it can be more challenging to buy presents for the whole family (and it's the thought that counts), these California-based companies and made-in-California gifts are sure to delight.
Gifts Under $25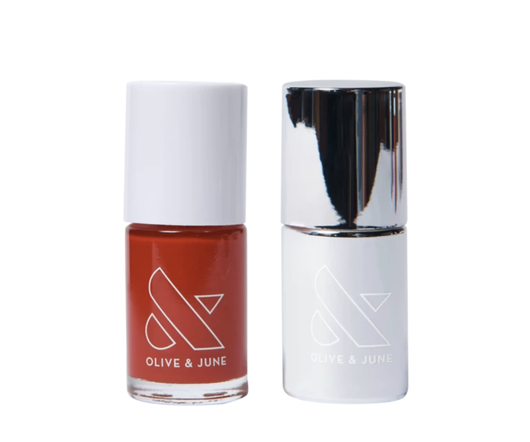 The Holiday Duo
Olive & June, $16
Nail polish is always a great gift option, especially when it's long-lasting, vegan, cruelty-free, and 7-free. This means that you won't have to worry about camphot, dibutyl phthalate (DBP), ethyl tosylamide, formaldehyde, formaldehyde resin, toluene, or xylene—which (terrifyingly) can be found in other nail polishes.
The Olive & June holiday pairing includes a bottle of high-shine, ultra-protective top coat and your choice of one bottle of colorful polish. Decide between red, black, metallic silver, sparkling gold, and five other colors to get a customized gift for everyone on your list.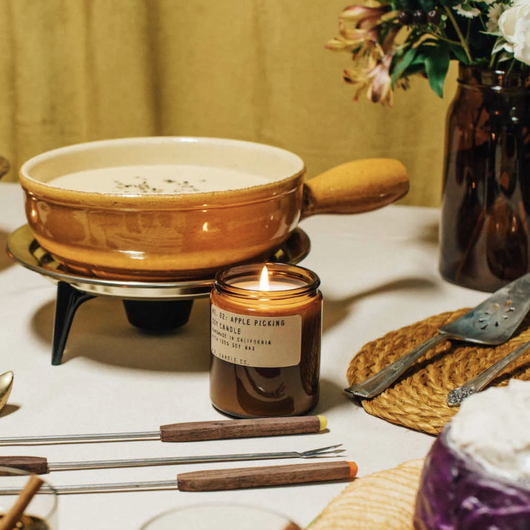 Apple Picking Soy Candle
P.F. Candle Co., $18
Candles are the perfect solution for the adults in your life who refuse to make a holiday wish list. Since P.F. Candle Co.'s products are made with 100-percent domestically grown soy wax, fine fragrance oils, and cotton-core wicks (and are vegan as well as paraben-, phthalate-, and cruelty-free), they will last much longer and smell much crisper than traditional candles. The seasonal apple-picking scent will make you want to see any remaining fall foliage, bundle up for a picnic outdoors, and schedule apple picking in the near future.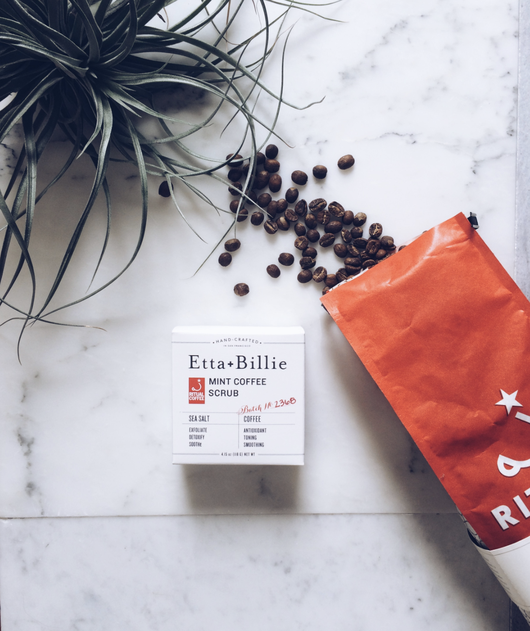 Ritual Roasters Mint Coffee Sea Salt Body Scrub
Etta + Billie, $14
It doesn't get much better than a collaboration between natural skincare companies and one of San Francisco's best coffee roasters. Crafted from Pacific Ocean sea salt, organic cocoa butter, Fair Trade shea butter, organic peppermint oil, Arabica coffee grounds, rosemary extract, and organic vitamin E, this exfoliating scrub is about more than getting clean. Your friends and family will definitely regret not putting this luxurious product on their Christmas wish list.
Etta + Billie offers a wide range of other surprisingly affordable natural bath products—including the citrus poppy-seed soap, evergreen tangerine soap, and clary sage black pepper bath and body oil—so you can get something for every food and beauty lover on your list.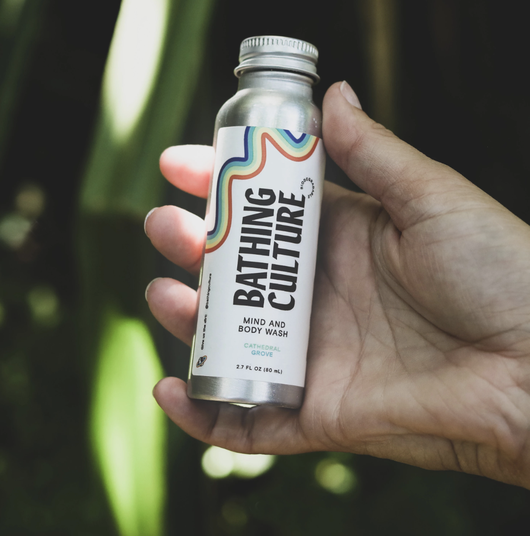 Mt Shasta Climbers Scrub Pumice & Travel-Size Mind and Body Wash
Bathing Culture, $16
You're never too old to hop in the tub and take a bath, and Bathing Culture is out to prove it. Enjoy getting silky smooth again with a volcanic rock pumice stone foraged by Mount Shasta; these stones remove calluses while leaving hands and feet feeling softer. Pair it with the organic, biodegradable, and refreshing Mind and Body Wash, and your giftee will feel unstoppable.
The body wash is comprised of an organic blend of coconut oil, olive oil, and sunflower oil and is scented with essential oils, so you know it's safe for skin. Along with using top-quality ingredients, Bathing Culture uses only 100-percent California-recycled materials to craft its bottles. This means there are less carbon emissions and less cubic yards of landfill space taken up by the state's recyclables. Plus, these items are small enough to fit into any carry-on, making them the perfect travel gifts from California.
Gifts Under $50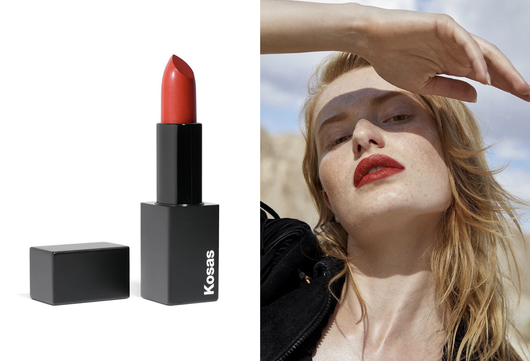 Weightless Lip Color in Phoenix
Kosas, $28
Whether you're searching for something for that friend who has everything or finishing up your own wish-list ideas, Kosas is full of incredible options. While there are too many beauty brands to count, this non-toxic, gluten-free, cruelty-free, California-based company really has it figured out. The Phoenix lipstick is flattering across skin tones and is made with natural ingredients (including omega-rich mango-seed butter, antioxidant-packed rosehip-seed oil, and healing cocoa-seed butter), so it's easy to satisfy any wish list.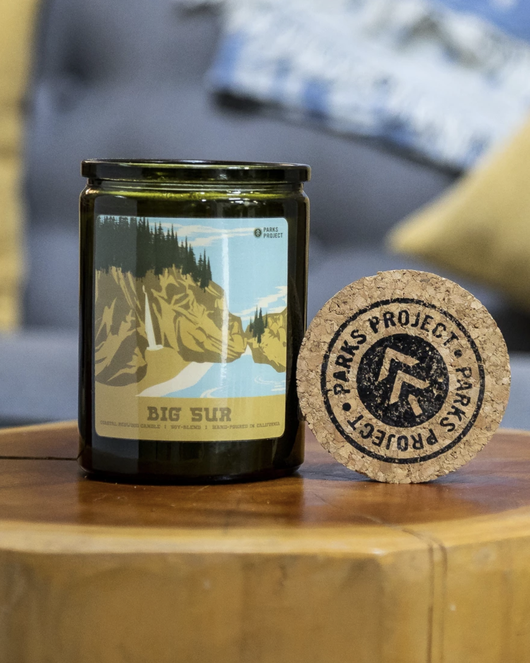 Big Sur Coastal Redwood Candle
Parks Project, $34
The Parks Project is based in Marina del Rey and is committed to protecting and preserving public lands, so every purchase gives back to our parks. Burn this hand-poured, soy-blend wax candle for the scents of coastal redwoods, eucalyptus, and wild orchid that evoke the essence of Big Sur, and you'll be supporting the volunteer trail crew of the Ventana Wilderness Alliance. Looking for something to pair it with? Opt for the Visit Joshua Tree National Park vintage-inspired poster ($25) and help fund the Joshua Tree National Park Association as well.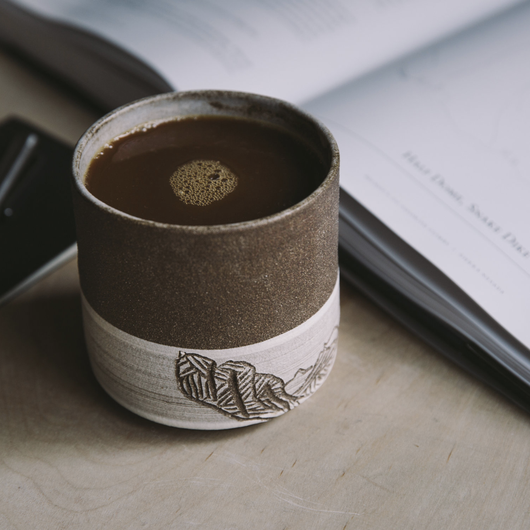 Yosemite Valley Mug
Uzumati Ceramics, $40
Inspired by her own rock-climbing experiences and the state's national parks, Uzumati Ceramics owner Jaclyn Souza hand-throws, hand-carves, and hand-glazes every small-batch item. As the brand's first signature collection, the Yosemite collection is something special. Bring Yosemite National Park's iconic El Capitan and Half Dome with you wherever your adventures take you next. These unique mugs are perfect for any explorer and are sure to end up on everyone's gift wish lists after they see these beauties.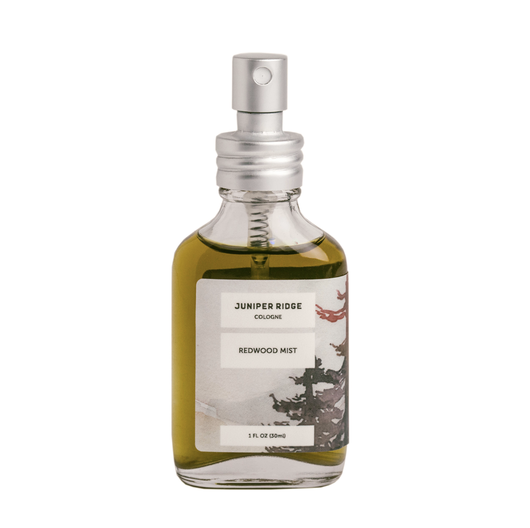 Redwood Mist Cologne
Juniper Ridge, $35
When it comes to unique California gifts, it doesn't get much more intimate than Juniper Ridge products. Crafted from ingredients harvested along the state's trails, each scent captures a specific moment in time at a distinct location. The Redwood Mist cologne will transport you to Northern California's forests where the giant redwood trees greet the Pacific Ocean. Add the Redwood Mist body wash ($12) and your hiking-enthusiast friends may never wear another scent again.
For even more gift ideas, check out some of our other favorite items:
Of course, with so much produce grown in the state and so many artisanal vendors to choose from, California olive oil, cheese, dates, and gourmet coffee also make great choices. What California brands have made it onto your shopping list? Let us know in the comments below.