As California mitigates health risks during the COVID-19 pandemic, some travel restrictions may remain in certain communities. Call the local and regional tourism offices to learn more about the restrictions in your intended destination. Thank you for reading, and stay safe.
With warm weather lasting throughout the summer and into the fall, don't be surprised if spontaneous weekend getaways send you out on the road again. From the forested landscapes of Big Sur, to the cityscapes of Sacramento, to the refreshing waters of Lake Tahoe, there is plenty to explore within three hours of the Bay Area. So rather than endlessly searching for "weekend getaways near me", check out these recommendations and start planning your next road trip.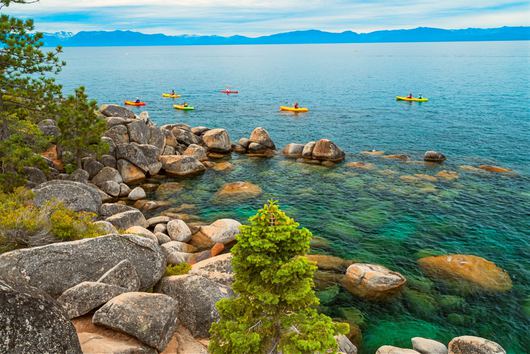 Location: Lake Tahoe
Distance from San Francisco: 3 hours
Offering stand-up paddleboarding and kayaking in the summer and skiing in the winter, Lake Tahoe is rife with outdoor adventure. Tahoe boasts a beautiful location just far enough away to escape the "real world" but not far enough to rule it out as a spontaneous vacation destination—making it one of my personal favorite weekend getaways.
The fresh air, mountainous terrain, and mixture of natural and man-made landmarks of Tahoe make it ideal for family vacations and couples' getaways, so don't be afraid to book a couple of trips here throughout the year.
Also read: Getaway Guide: Everything You Need to Know for an Epic Vacay in South Lake Tahoe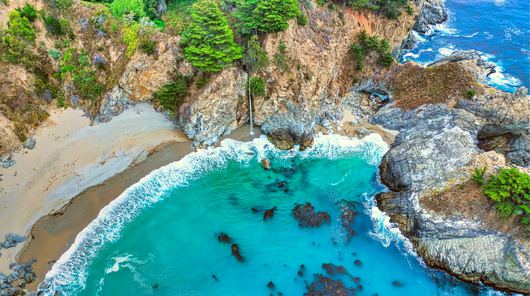 Location: Big Sur
Distance from San Francisco: 3 hours
Enjoy the wild outdoors of Big Sur, merely a few hours away from the Bay Area. As you drive along the dazzling waters that border the iconic Highway 1, the fast-paced, stress-filled city vibes will become a distant memory. Plan on camping in Big Sur for one of the most memorable and affordable mini vacations; the vast wilderness, natural beauty, and surprising wonders are best experienced up close and personal. Before you leave Big Sur and return to reality, take time to visit Julia Pfeiffer Burns State Park, see McWay Falls with your own eyes, and dine at the incredible eateries such as Nepenthe and Big Sur Bakery.
Also read: Getaway Guide: The Perfect Long Weekend in Big Sur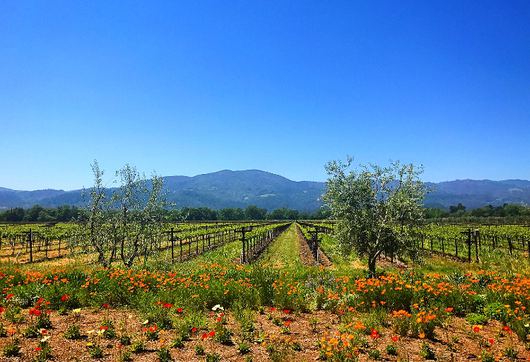 Location: Napa
Distance from San Francisco: 1.5 hours
While the region is known for its vineyards, multitude of microclimates, and its ability to attract millions of visitors per year, Napa truly offers so much more. The Napa Valley's abundant soils bring rise to some of the best cuisine in all of California, inspiring brilliant chefs to pursue farm-to-table culinary techniques.
Napa is a top getaway for couples due to the region's many luxurious spas and romantic hotels, though adventurous free spirits will find plenty to do as well. Hike the thousands of acres of rolling hills, fly up high in a hot-air balloon, and taste your way around the valley's plethora of locally made products.
Also read: Hold the Wine: 11 Things to Do in Wine Country That Don't Involve Drinking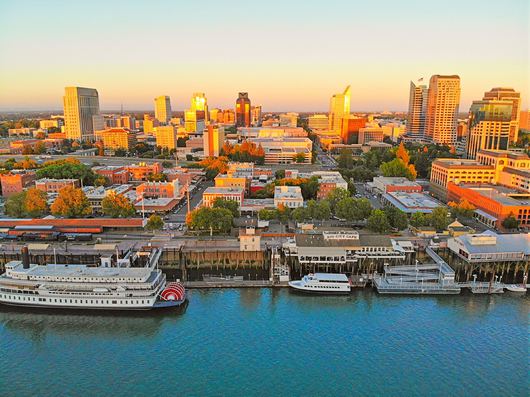 Location: Sacramento
Distance from San Francisco: 1.5 hours
While getting away from the city to visit the state's capital may not feel like escaping the hustle and bustle, Sacramento has a vibe that is entirely its own. With hundreds of sunny days and even more adventures, there is a never-ending list of to-dos. Spend a day walking around the city's museums, tasting the farm-to-fork cuisine at the gourmet eateries, and exploring the charming downtown area.
Also read: Getaway Guide: Sacramento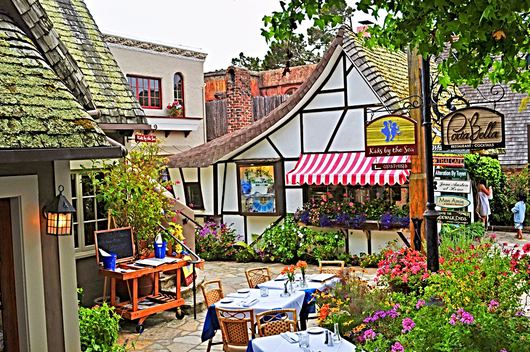 Location: Carmel-by-the-Sea
Distance from San Francisco: 2 hours
If you are looking for a spot filled with small-town vibes, Carmel-by-the-Sea is your ideal vacation destination. Clear blue waters, cobblestone streets, and quaint eateries are abundant here, inviting adventures of all kinds. Sit outside and feel the salty spray from the coastline, enjoy an ice-cream cone while meandering through the hidden courtyards and alleyways, and pop into the local galleries or boutiques to get a sense of the slow life in this exquisite town.
Also read: Spend a Day (or Three) in Carmel-by-the-Sea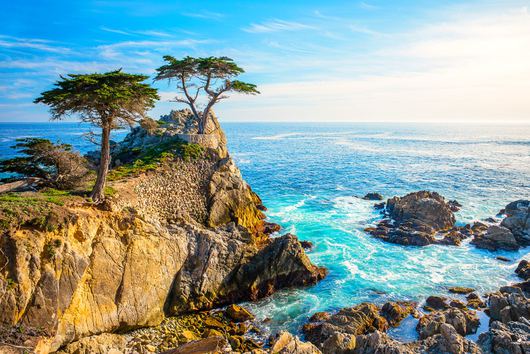 Location: Monterey
Distance from San Francisco: 2 hours
Famous for its Monterey Bay Aquarium, 17-Mile Drive, cypress trees, and pleasant year-round temperatures, Monterey is a fun vacation spot for families and couples alike. After hitting the tourist destinations and taking in the majestic scenery at the Point Pinos Lighthouse and the Monarch Grove Butterfly Sanctuary, indulge in some much-needed relaxation at one of the numerous spas and hotels. Make sure to plan for a long weekend getaway here in Monterey; the town and surrounding areas have been known to extend vacations.
Also read: California Coast Spotlight: Monterey