By

Mackenzie Hutson
September 29, 2019
Californians have their work cut out for them when it comes to creating a fall wardrobe. Due to the state's incredibly diverse landscapes, it's nearly impossible to curate a closet of clothing items that can accommodate Lake Tahoe's snowy slopes, Palm Springs' hot desertscape, and San Francisco's foggy weather. Yet that's what autumn is all about: changes. As the leaves begin to fall from their branches and we say goodbye to the summer's temperatures (for the most part), it's time to wholeheartedly welcome Halloween and the holiday season.
Excited about the fall, we compiled a list of our favorite looks that are so on-trend (and so Californian) that literally anyone can rock them this season. From bold color choices and sheer fabrics to elongated coats and cropped pants, it's all on the table.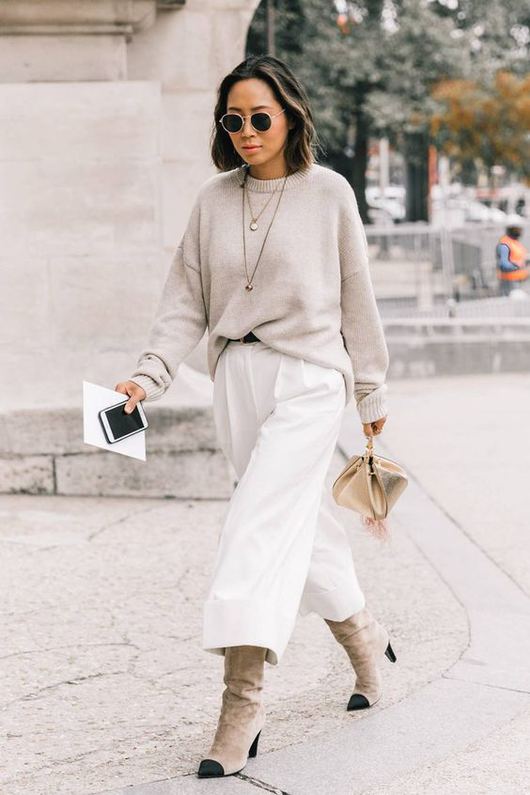 White It Down
That's right: We're recommending white after Labor Day. (Californians are rebels, what can I say?) This year's fall looks incorporate white jeans, white knits, white coats, and the classic white button-up into everyday outfits, so don't shy away from this formerly forbidden fall color.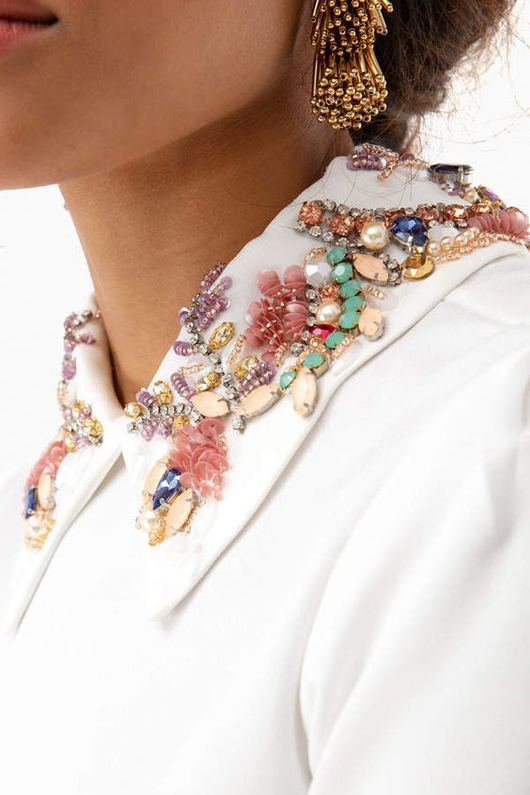 Collar Between The Lines
Yes, large collars are finally seeing their hayday and stepping into the limelight, so don't be afraid to don a loose blouse with an oversized rounded collar or a statement polo with a popped collar.
If you don't want to shop for brand-new clothes to accommodate the big-collar trend, you can simply add pins, buttons, or embroidery to transform older pieces into the epitome of autumn fashion.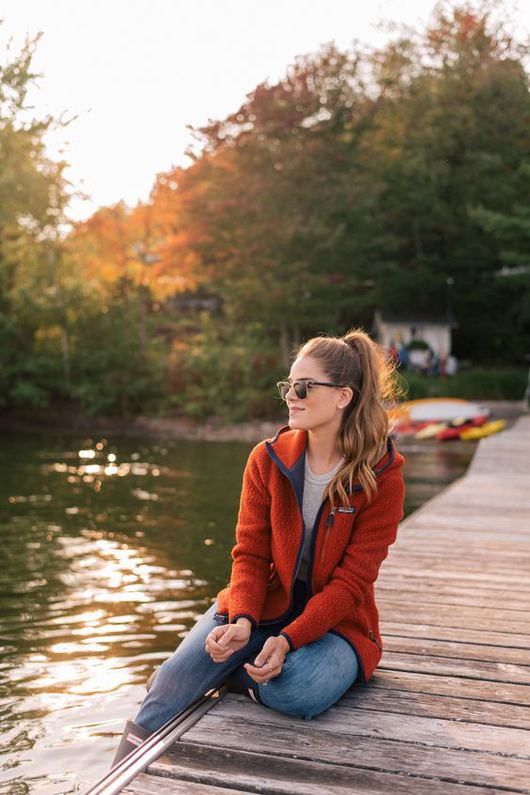 World Fleece
A cozy staple, fleece is the perfect fabric to add to your fall wardrobe. Whether you are shopping the latest looks for men or women, the fleece jackets by Patagonia—a California-based outdoor company—are sure to fit into your capsule wardrobe. From quarter zips and snap pullovers to vests and everything in between, these items are ideal for layering and will keep you warm from day to night. Throw your fleece into your work bag to combat the frigid office temperatures, take it on your next epic camping trip, and wear it for an extra touch of comfort during all your other fall activities.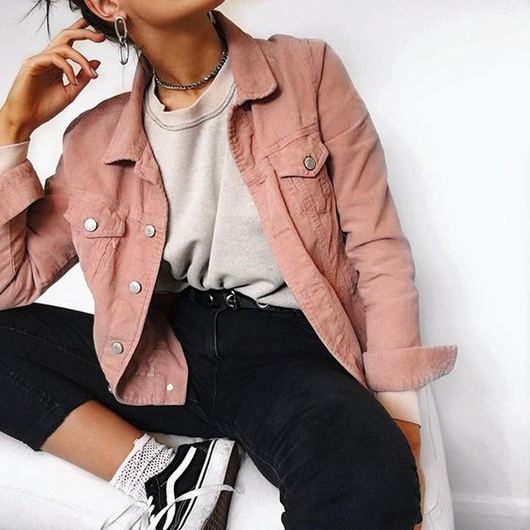 One Corduroy Of The Way There
When I think of corduroy, two things come to mind: Corduroy the bear and Wes Anderson. There's something inherently whimsical about this distinct fabric that immediately evokes fall colors and makes me envision picking apples, drinking warm cider, and carving pumpkins. Lucky for me, this fabric is among 2019's fall trends. Try a pair of white corduroy crops, a light brown corduroy sport coat, a pair of cute black corduroy overalls, or a burnt orange corduroy tote for a new take on your old go-tos.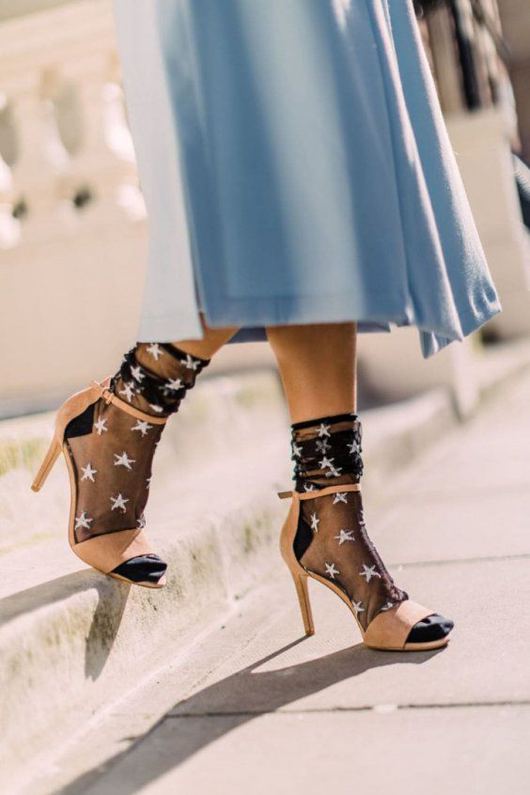 For Sheer
Though sheer fabrics are typically synonymous with summertime, California falls are basically extensions of our summer temps, making sheer cloth a viable option for most of the year. Though sheer skirts and tops often take center stage, sheer socks are making a statement now. Wear a plaid skirt and knee-high sheer socks for a throwback 90s style, or go with a power suit and sheer ankle socks for a more professional application.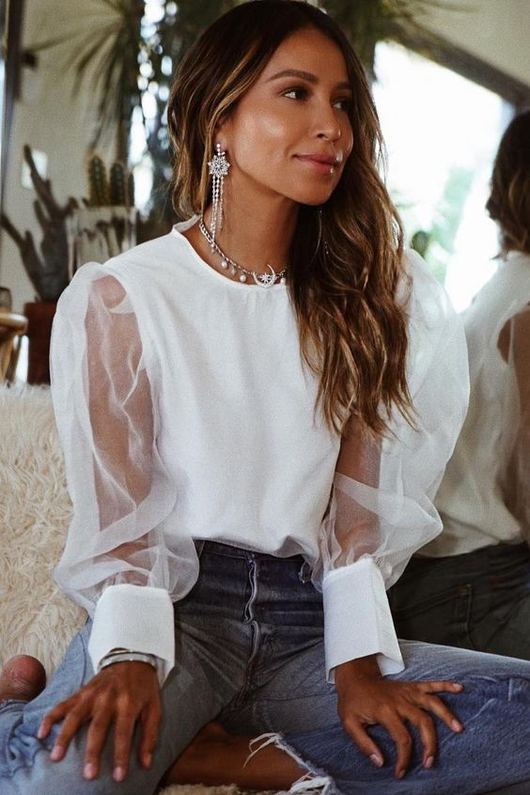 When In Doubt, Puff It Out
Who saw this one coming? Puffy sleeves are in, but that doesn't mean you need to resort to the crazy poufs of 80s prom dresses—a little bit goes a long way here. Consider a bomber jacket with slightly puff sleeves or a blouse with an extra shoulder ruffle to achieve the volume of this clothing trend.
Dôen has this style down to a science, so check out the company's latest collection for some feminine fall inspo.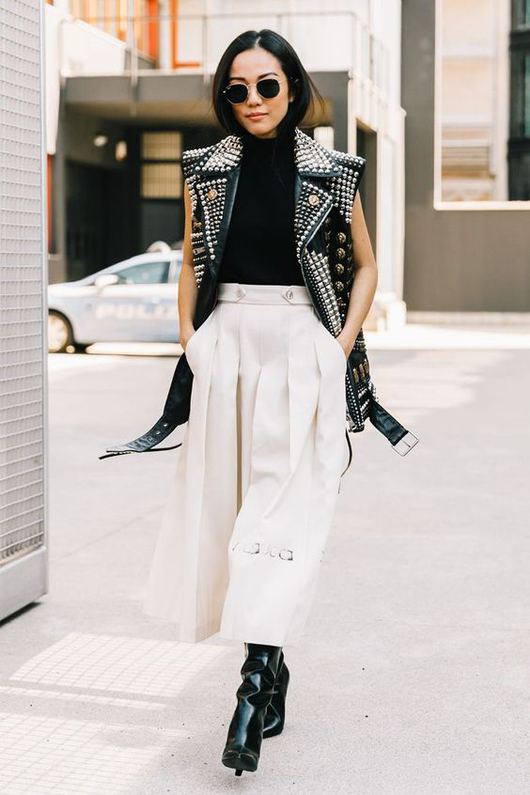 Crop It Like It's Hot
Because in California, it's still warm! Slightly cropped pants not only make it easier to enjoy those weekend bike rides, but also score you plenty of fashion points (and show off those fall boots quite nicely).
San Francisco's Everlane gives us all the style inspo we need when it comes to this trend. The men's slim-fit performance chinos in dark forest and the women's straight-leg crops in golden brown scream autumn and mix perfectly with the rest of the looks in our fall style guide.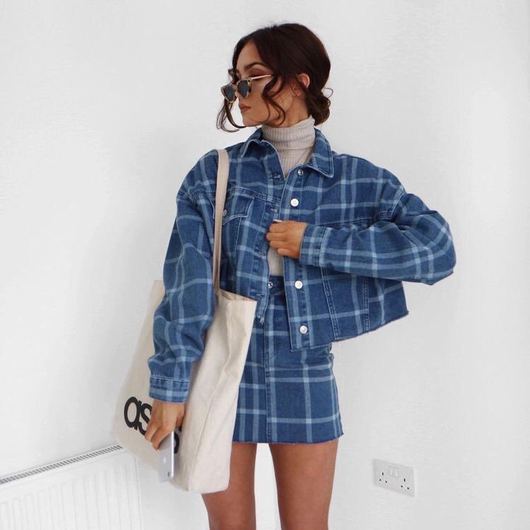 mad for Plaid
It seems like the classic plaid button-down always makes an appearance in California's trendy fall outfits. Maybe we have Humboldt County's long logging history to thank for this lumberjack look—or perhaps we have to give credit to the city-dwelling, third-wave coffee drinkers—but either way, this Golden State staple is here to stay. Take the pattern to a whole new level by picking up a plaid skirt, a plaid duster jacket, or a plaid button-up in chic pistachio or lavender.
Looking for other fall fashion trends to try? Go super professional with a suit, find a new kind of balance with asymmetrical cuts and colors, keep everything together with a leather belt or a wide-tie coat, and get more utility out of your cargo pants. With these fall fashion trends, you're sure to make it from the coastline to the snowy slopes in style.