If there was one time to get dressed to the nines, it would be this New Year's Eve, as we welcome a new year and a new decade. So, now's the time to start planning your New Year's Eve outfit to make it as epic as your NYE plans.
While you don't have to go crazy with glitter, sequins, and metallic fabrics if they're not your style, New Year's Eve dresses, jumpsuits, and separates are meant to make a statement. But that doesn't mean you have to go with a skin-tight (and uncomfortable) minidress to celebrate the holiday; it is winter, after all, so don't be afraid to layer up.
Whether you're going out on the town, having a relaxing evening in with your girls, or enjoying a romantic date with your hubby, these New Year's outfit ideas will allow you to ring in 2020 in style.
Roarin' Twenties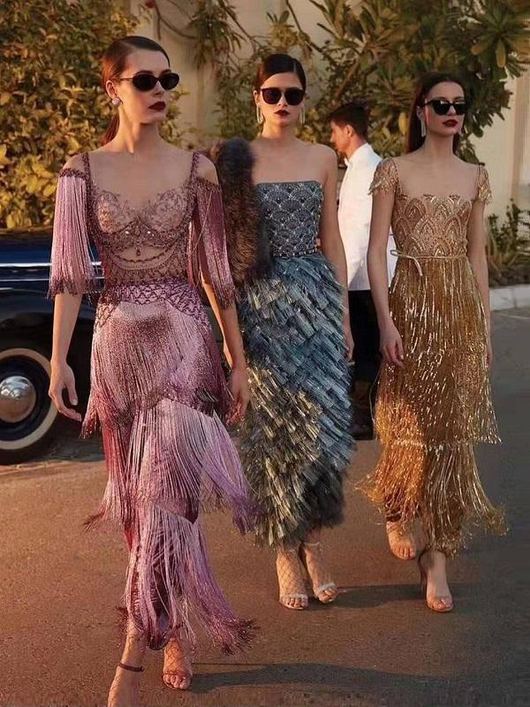 Since we are entering the 2020s, it seems fitting to pay homage to the 1920s with a flapper-inspired outfit. There are endless options for New Year's Eve party dresses, from fringe to beaded accents—think Gatsby, and you're golden.
Teddy Bear–Chic
The teddy coat has been the look of the season because it is so versatile and comfortable. While it's easy to dress up or down, this coat adds a touch of class and some major Margot Tenenbaum vibes. This outerwear also comes in neutral colors, so it goes with literally everything and makes California's chilly winter weather much more bearable.
Jump Around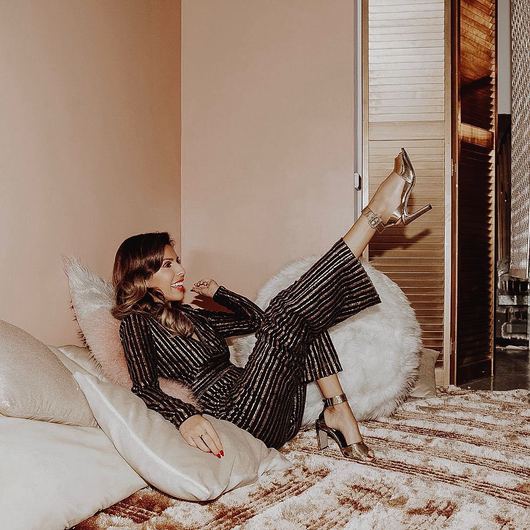 When it comes to New Year's Eve outfit ideas, there is little we love more than the ease of jumpsuits. They've been popping up everywhere over the past few years (see wedding guest survival tip #3), so you may already have one in your closet that you can don for this special occasion. Dress it up with stunning accessories, bold outerwear, a classy clutch, and statement heels to completely transform it for NYE.
When In Doubt, Feathers Out
If you've been eyeing certain trends all year, now's your time to try them out. While it might be difficult to casually throw feather-trimmed tops and dresses into your work wardrobe, your NYE outfit is the perfect opportunity to turn heads. Opt for white, black, or blush plumage for a toned-down version, or go all out with vibrant hues.
Versatile Velvet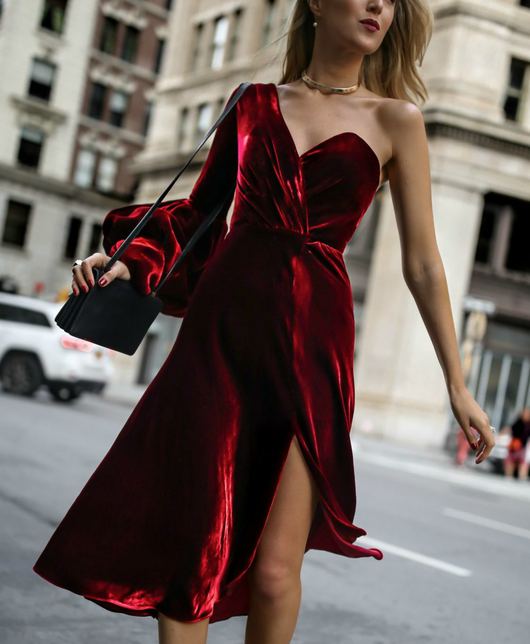 If glitter and sequins aren't really your style, velvet has your back; the fabric is reminiscent of the holiday season, incredibly soft, and instantly elevates a simple outfit—making it a game changer. As an added bonus, it's pretty versatile, so pack it for your romantic getaway, too.
Trendy Trousers
Cropped wide-legged trousers have been trending since autumn, and they're one of the most comfortable ways to dress up an outfit. Pair them with a silk tank, minimalistic jewelry, and a coat for an elegant yet casual New Year's Eve outfit that screams California.
Maxi-mize Your Time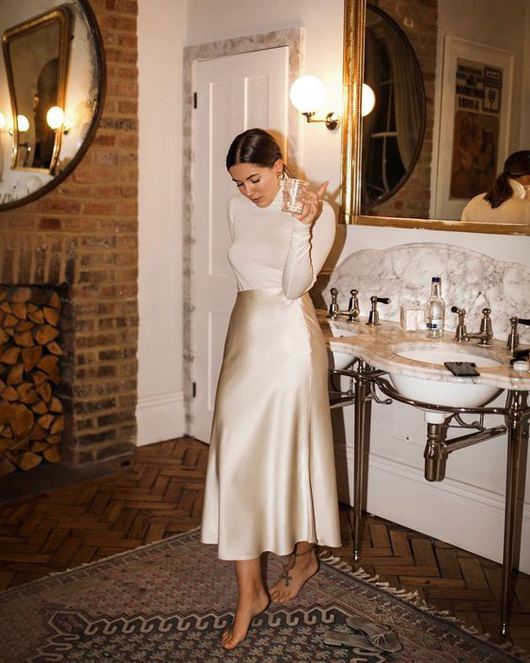 If you're tired of fighting with your short skirt, getting worried every time you bend over to pick up something, or freezing with the coastal breeze, consider the maxi skirt your new best friend. Since they come in all fabrics, patterns, and colors, it's easy to find one you'll love. Wear a neutral maxi with colored tights, ankle boots, and a metallic-knit sweater for a festive outfit you won't have to fidget with.
What's your go-to for New Year's Eve in California? Share your tips in the comments below.