The new decade is now in full swing, and if you're still figuring out your New Year's resolutions, don't fret: It's not too late to commit to learning a new skill in 2020. Whether you've been itching to grow a garden, refine your culinary acumen, learn calligraphy for your upcoming wedding, or try your hand at glassblowing, this is the year to dive in—with help from experts.
Make sure you write this down, class: We've curated a contemporary course catalog packed with San Francisco Bay Area classes taught by bona fide experts in their fields, so you no longer have to worry about crying in frustration or filling a trash can with failed attempts. Given the number of options, you can stay busy all year long (and prevent boredom on a rainy day) with these fun offerings—bragging rights included—and master some new skills. From block-printing and blacksmithing workshops to sourdough- and kombucha-making sessions, these Bay Area classes have you covered.
HORTICULTURE
Ready to get your hands dirty? Cultivate your green thumb with seminars and hands-on workshops that are guaranteed to yield a bountiful—and beautiful—harvest. Prepare to dig in!
Orchard Nursery and Florist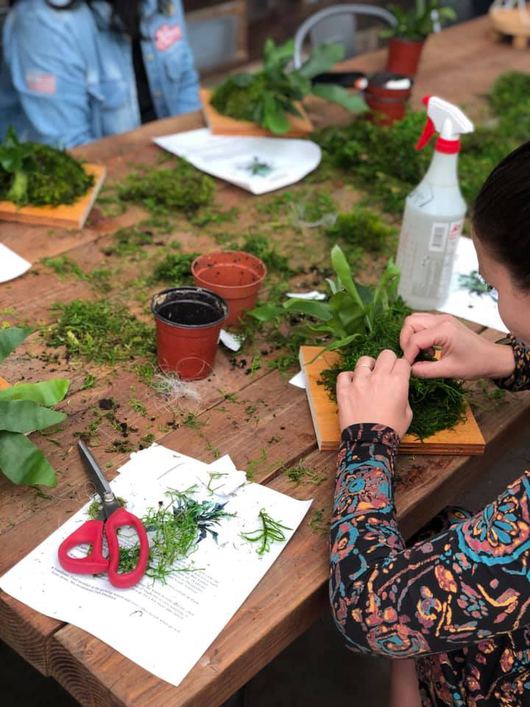 Orchard Nursery and Florist features an array of seminars and classes taught by its team of professional gardeners and floral designers, and on January 30, the Lafayette garden center will host a DIY Valentine's Day Terrarium workshop. Composed of air plants, succulents, and decorative elements assembled in a small glass container, terrariums make a perfect V-Day gift for that special someone—and last longer than a box of chocolates and a bouquet of roses. You will learn all the ins and outs of caring for these showstopping pieces before crafting your own (rose quartz heart stone included).
Succulence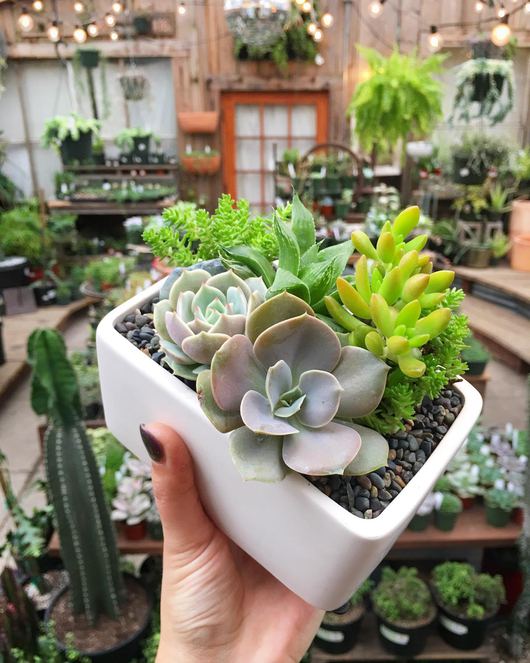 San Francisco's Succulence offers a bevy of classes for novice and intermediate gardeners alike, but our pick for this season is the Kokedama class, taking place on February 16 at the Bernal Heights shop. Kokedama, also called string gardens, are an ancient form of Japanese bonsai in which a plant's root system is delicately wrapped in moss and string to yield a sculptural piece of art. You will learn about the history of string gardens, then select a plant and learn wrapping techniques, care and feeding, and the many ways to display your living art. Hang one from a plant hook on your ceiling, or string a series across a kitchen window. (Kokedama plants love to be suspended in the air.) But no matter where you put them, these bundled beauties are bound to be conversation starters.
HOME EC
Stock up your pantry by learning the fine art of DIY in the kitchen at these local classes covering everything from pickling to cheesemaking.
Preserved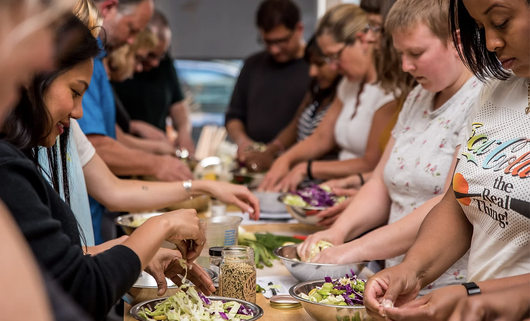 Oakland's Preserved calls itself "a hardware store for your pantry," and it's easy to see why. This kitchen shop focused on fermenting and preserving is stocked with all the materials and ingredients needed to make pickles, jam, kombucha, miso, and dozens of other treats. A vast assortment of classes are on offer, but kick off the month with the Making Sourdough Bread class on January 12 and 16. This hands-on class covers everything from creating and cultivating your own sourdough starter to mixing, shaping, proofing, and baking a loaf from start to finish. Snack on samples to learn what characteristics make a successful sourdough, and leave with a batch of your own starter and a shaped loaf to take home and bake the next day.
FARMCurious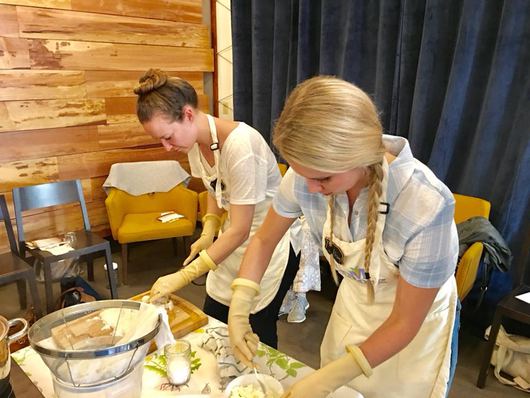 If you have a soft spot for cheese, head to FARMCurious to take your passion to the next level. This mission-driven culinary school in Berkeley offers several classes to maximize your cheese appreciation and build your cheese-mongering skills. Discover artisanal cheeses from around the world and what pairs best with them, or see what it takes to make the perfect cheese board. But if you want to try your hand at cheesemaking, nab a seat in the popular Three Cheeses in Three Hours class, where FARMcurious founder Nicole Easterday will walk your through the process of making fresh mozzarella, tangy chèvre, and creamy burrata. You'll also learn the history of cheesemaking, important facts about milk quality and differences, and the complex biology and chemistry behind turning milk into tasty cheese curds and protein-rich whey. Best of all, you don't have to worry about going hungry—you'll be sampling cheeses and sipping beverages all along the way.
18 Reasons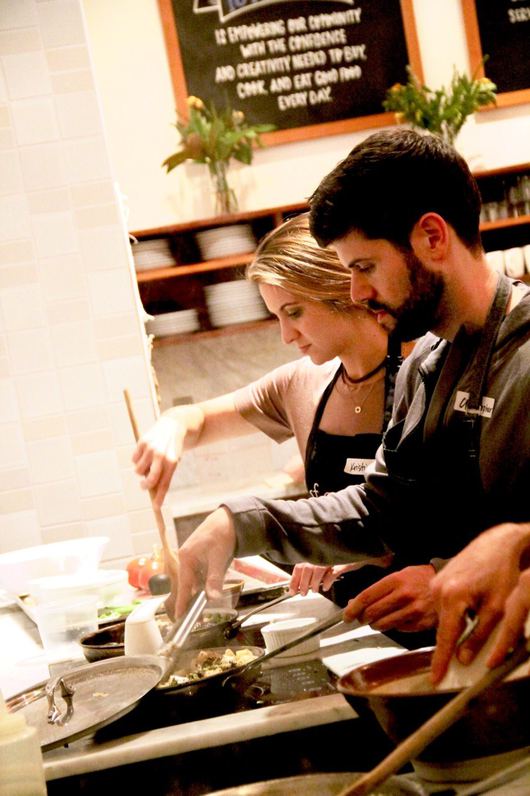 18 Reasons is a new type of community center—one that connects San Franciscans to food and food to San Franciscans—with a goal to teach locals how to cook and eat together. Run by the locally famous Bi-Rite Market in the Mission District, this nonprofit cooking school offers an assortment of classes; learn fundamental culinary skills (Basic Knife Skills, How to Cook: Basic Techniques), make multi-course dinners highlighting the cuisine of international destinations (Flavors of Bordeaux, Handmade Asian Noodles and Dumplings, Scandinavian Baking), or expand your culinary repertoire (Smoke and Cure in San Francisco).
But if you resolved to use your resources more wisely in the New Year, put your "New Year, Can Do!" attitude toward reducing food waste, and sign up for the New Year, No Waste class on January 13. 18 Reasons program manager Elise Hayashi will teach you how to reuse and repurpose common kitchen remnants (such as carrot tops, stale bread, potato peelings, half-used herb bunches) to create a delicious meal featuring winter kale salad with chimichurri dressing, sweet potato ginger soup, braised beef with apples and red wine, and vegetarian risotto. After this class, you'll not only be able to reduce waste at home, but also stretch your food budget and kiss those moldy tupperwares goodbye.
ARTS & CRAFTS
Like working with your hands? Become a maker at these standout institutions teaching crafts and the industrial arts—and attracting some of the best Bay Area artists to instruct their various classes.
WorkshopSF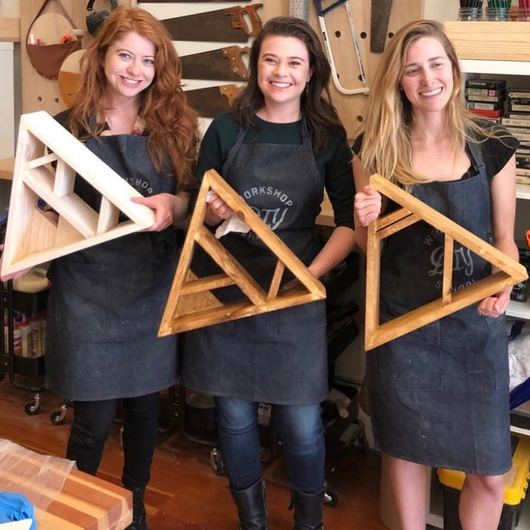 WorkshopSF is a DIY mecca where local designers and creators teach a wide variety of workshops: Learn sewing basics in Sewing Bootcamp for Beginners, make your own hammered wire jewelry in the Metalsmithing workshop, construct a wooden planter box and stand in Build It Yourself, or create the signs and flower arrangements for your wedding in the Brush Pen Calligraphy Fundamentals and Floral Design classes. And if you're looking to hop on the fanny pack trend, sign up for the Leatherworking Bootcamp on January 18. In this beginner-level class, Tilt Leather owner and resident master of leather Jennifer Laursen will teach you bag construction and belt making so you can produce a custom-designed leather fanny pack. Sign up with a friend so you can walk around town and show off your fashionable, handcrafted accessories together.
Handcraft Studio School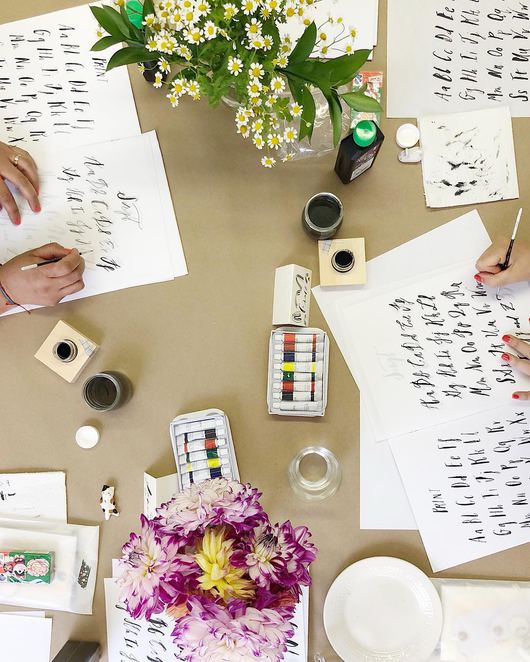 Thanks to its impressive assortment of workshops, Handcraft Studio School in El Cerrito is quickly becoming a DIY-class destination, attracting droves of creatives who want to learn everything from calligraphy to basket weaving. The workshops are professional and highly detailed, but remain inclusive and welcoming for students of all ages and backgrounds. Score a seat in one of the coveted Block Printing on Fabric classes, where artist and printmaker Jen Hewett will teach you all about this ancient art form. Once you've carved your own design and mastered the printing technique, the sky's the limit; reproduce those pricey pillows on Pinterest or create a one-of-a-kind wall hanging for your home. This January 25 class is bound to fill up fast, so make sure to book your spot—stat.
Bullseye Glass Co.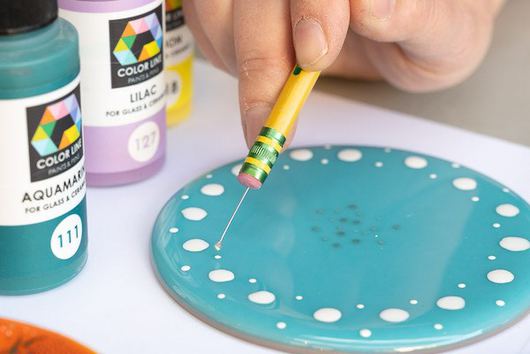 Stoke your creative fire at Emeryville's Bullseye Glass Co., a world-renowned innovator in glass production. Though sweltering kilns and molten glass may not sound like a super casual or easy undertaking, once you catch sight of the kaleidoscopic array of colors and snazzy projects offered at Bullseye Glass Resource Center, you'll be clamoring to get started. Make your own glass wonders in one of the Glass Fusing Fundamentals classes, where you'll practice the techniques of slumping (shaping warm glass) and fusing to craft your own stylish plate.
The Crucible
There's almost no end to what you can create at this West Oakland industrial arts center. The Crucible offers a one-of-a-kind environment for children and adults to learn skills such as woodworking, jewelry making, stoneworking, glass flameworking, and welding. Classes run the gamut from the practical (like the bicycle mechanic workshop or electromechanics workshop) to the fantastic (such as fire dancing classes). But to learn the tricks of an old-timey trade, sign up for a Friday Flame: Blacksmithing class, and end the workweek on a fiery note. In the two-hour session, you'll learn how to flatten, taper, bend, twist, and oil forge steel into your own hand-forged bottle opener. Afterward, stick around and get to know your fellow classmates while enjoying beverages and marveling at each other's new masterpieces.
Clay by the Bay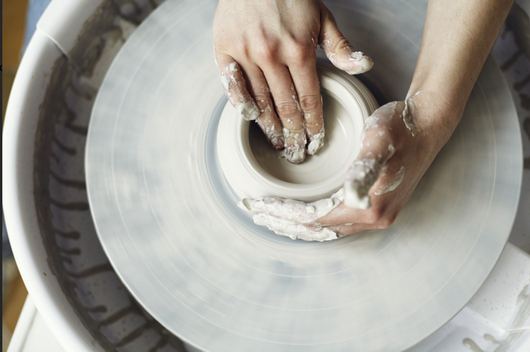 If San Francisco's ceramics boom has left you feeling inspired to make pottery—but you have no idea what you're doing—look no further than Clay by the Bay. This art school in the city's Nob Hill neighborhood can show you how to do everything from throwing, to glazing, to handbuilding. For a short introductory lesson or a creative night out with bae, grab a seat in a one-time Intro to Clay class, where you'll learn how to make a hand-built cup or vase and try out the pottery wheel.
But if you really want to dive in, the Intro to Pottery Wheel and Clay class is your jam. This beginner's class meets 2.5 hours each week for 6 consecutive weeks, showing you the different stages clay goes through, the tools and techniques used to make wheel-thrown and handbuilt pottery, and how to glaze your pieces. You'll come out of the class having made a few items, and you can use the studio during open hours throughout your tenure.