By

California.com
May 21, 2019
Buying a home is incredibly stressful because there is so much to think about, including your real estate agent's motives. Since a home is one of the most expensive purchases you will make in your lifetime, setting clear goals and budgets can help you find the right fit without getting tricked into spending more than you want—or more than you can truly afford. Real estate agents can have your best interests at heart, but in the end, it is a job for them, and the goal is commission, so keep that in mind when fielding suggestions and viewing homes that aren't exactly what you had imagined. Here are some common real estate agent tricks to look out for during your search.
Creative Interpretations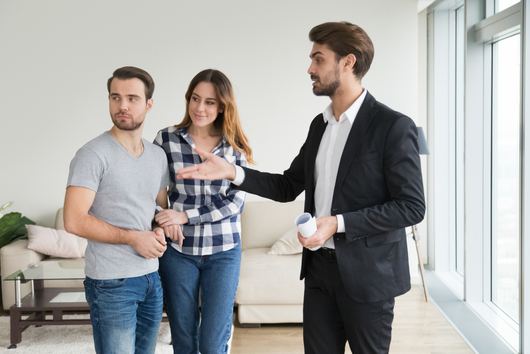 Real estate agents have a knack for making less-than-ideal properties sound perfect. Just like with any television commercial or sponsored post on social media, take the descriptions with a grain of salt; it is in the agent's best interest to make any house sound like a great property, even if there are some red flags.
Thankfully, this situation can be easily dodged if you hold onto a healthy serving of skepticism and keep your eyes peeled for any discrepancies. Typically, "cozy" means small, "charming" means old, "it has potential" means it needs work that will take both time and money, and "mature" means decrepit. These are not necessarily deal breakers, but if work needs to be done (like with those "mature" trees in the front yard whose roots might cause cracks in the foundation or whose branches might be about to fall through the roof), make sure to set aside money for those improvements instead of spending everything on just the place itself. You can also try lowering your offer to reflect the necessary repairs or asking the seller to cover these costs.
Quick Negotiations
Everything in your contract is negotiable before you sign on the dotted line. While it may be tempting to sign the first contract you see when working with a real estate agent for the first time, discussing the terms together can save you a lot of money. Since agents do not usually disclose the details of their commission—which is split between the seller's agent and the buyer's agent—the rate they will take is negotiable, as are the rest of the terms. Make sure that both the price and the terms work for you and are the best they can be before signing. If the agent is rushing you to read through the contract or is trying to convince you to not read it at all, it may be a sign that he or she is giving you a bad deal.
Highly Curated Showings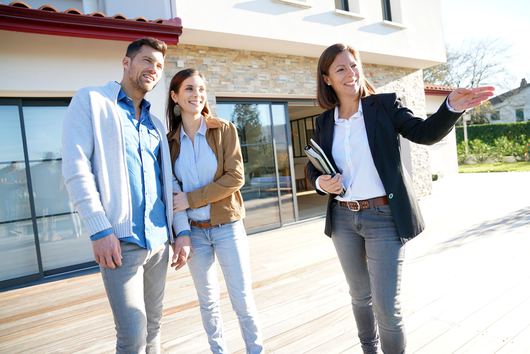 Most real estate agents will show you properties within your budget and with at least some of the features you are looking for, but some agents are mainly focused on their commission. For this latter group, it is possible that they may only show you homes in your price range that they know you will not like—ones without any of the features you desire—in an effort to get you into a more expensive home so that they get a higher commission. It is also not uncommon for agents with this same end goal to show you homes that have everything you want but are just slightly out of your price range.
To avoid this situation, it never hurts to do your own research and ask to see specific properties. Simply letting your agent know that you are knowledgeable about the market could be enough to thwart these efforts and get your home search back on track. Also, be transparent with your agent about your maximum budget, but don't include the amount of money you are setting aside for any repairs in this figure, since those funds will not go toward the purchase of the home itself.
Upselling
Similar to the curated showings, upselling can consist of agents taking clients to homes that are just over their budgets to encourage them to spend more, thus increasing the agent's commission. But upselling can also go a step further by highlighting houses with features that increase the value of a property, such as a pool or special appliances, but that the client was not necessarily wanting. The goal is to have clients fall in love with a more expensive property and add certain details to their "want-to-have" or "must-have" lists. Upselling is one of the most common real estate agent tricks—and it can be incredibly effective—so look out for it and keep your boundaries in mind.
While the agent may make a convincing argument about how little more per month the additional features would cost, remember your budget and stick to it. If there is some wiggle room, think about the sacrifices you would have to make in order to afford the higher payments, and then think about the features logically, putting emotions aside.
Selective Market Analysis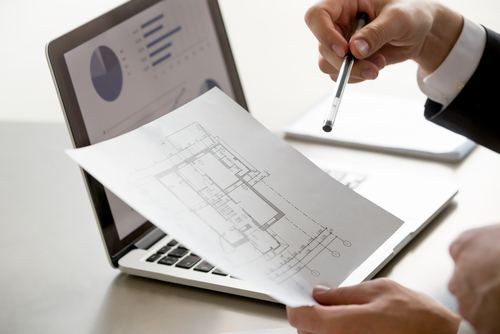 Listing agents typically conduct market analyses when a new home is listed so they can easily compare the property with recently sold homes that are in the same area and that have a similar property value. While this may seem very straightforward, it is easy for agents to manipulate the data by selectively choosing which homes to include in the analysis. This can make it seem like the newly listed home is worth more than it really is.
Similarly, the agent may emphasize the location of a listed property and the value of other houses in that area but leave out the condition of the home. Regardless of the neighborhood, the home may not be worth as much as the others in that area if it is in poor condition, so focusing on location alone can lead to overpaying.
While researching the region on your own can help, having the property appraised by someone who is certified is the only way to ensure its value is accurately assessed.
Not Disclosing Stigmas
In California, sellers must fill out a Transfer Disclosure Statement and a Natural Hazard Disclosure Report/Statement, but agents are not typically required to disclose any potential psychological stigmas. While they must mention deaths and structural damage that occurred in the home, they only need to mention those that occurred within the last three years, potentially leaving out a larger number of incidents.
Everything from debt, to criminal activity, to supernatural phenomena count as stigmas and do not need to be disclosed in most cases, meaning that debt collectors or criminals could potentially show up at the door asking for things you have no idea about. These occurrences have the potential to put you in harm's way, so make sure to look into the home and the neighborhood it is in before committing to it.
Agents also have an ethical obligation to tell potential buyers the truth when asked about these things, so come prepared. If your agent is reluctant to answer your questions, you should be hesitant about both the agent and the property, as neither one may be in your best interest. It is also good practice to ask a home inspector to look out for any issues that you are concerned about, including structural damage that may have occurred more than three years ago.
Out-of-the-Blue Bids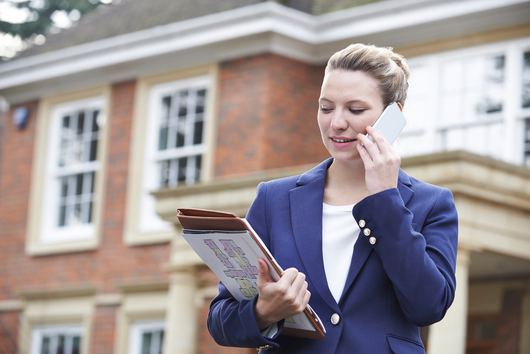 A large number of bids is not unusual, especially for homes in well-liked areas, but it is strange for a bidding war to break out suddenly if a house has been on the market for several months. Be wary of an agent who claims someone else abruptly made an offer on a property that has not had any other bids since it was put on the market; the agent may be trying to force you into making a higher offer than you otherwise would. Though suspicious, it is not unheard of, so ensure you know your budget and understand how far you are willing to go for the house you want.
Similarly, there should be plenty of time for you to consider new offers if the seller counters your bid. If the agent only gives you a few hours, he or she may be trying to pull at your emotions so you make a quick decision instead of the right decision. You should be given a day or two to consider the new offer, so do not jump into anything you are not ready for. Again, knowing your budget and goals will help you navigate this situation and avoid overpaying.
No Wiggle Room
A seller's agent may counter your offer with the full asking price, even if you make a good offer within 5 percent of the price. While you may have been expecting a counter offer around 3 percent less than the full amount, the tactic of countering with the initial asking price will force you to either pay it or walk away, putting you in a difficult situation. If you are not able to afford the full price, you may counter again with a number closer to it, but be prepared for the seller to turn down your offer. Unfortunately, there is little you can do to avoid this predicament, but understanding your limitations can help you weigh the options.
Pricey Referrals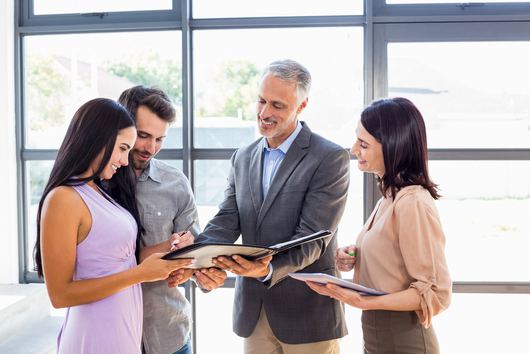 Your agent can help you in many ways, but take any referrals with a grain of salt. Real estate agents ultimately want you to purchase a house so they can get paid, so they may encourage you to choose a home inspector who is less thorough, which helps them but definitely hurts you. Similarly, a mortgage broker recommended by your agent may give him or her a percentage of the profit and pass that cost onto you, causing you to pay a higher interest rate than you otherwise would if you had found someone on your own.
This can be one of the most costly real estate agent tricks, as it can convince you to buy a home with more issues or at a higher price. To avoid these situations, carefully look into anyone your agent recommends, making sure to do thorough research and to compare rates so you get the best deal possible.