From weddings, to birthdays, to holiday parties, to industry conferences, there are plenty of occasions that call for breaking out the formal wear. While there are tons of brands offering the basics, dressy clothing tends to feel stiff and uncomfortable, so it is rarely worn and often collects dust in the back of the closet between events.
For those who have a hard time spending money on uncomfortable garments that do not bring joy, there is finally a solution, thanks to a few incredible brands that have thought of everything. Whether it be shirts made from pre-shrunk fabrics, gowns with feminine cuts in flowy textiles, or timeless accessories that carry you from season to season, the formal wear crafted by the following brands blows all others out of the water.
Women's Formal Wear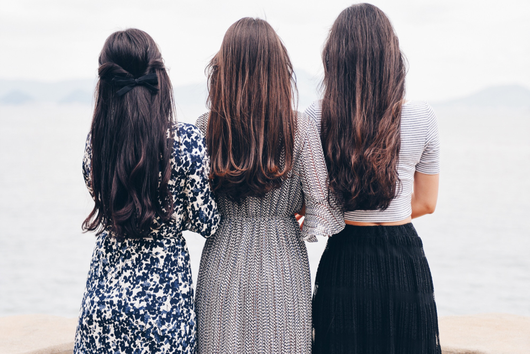 Reformation
With a wide range of formal options—from flowing maxi dresses, to dainty blouses, to structured trousers—the effortless silhouettes of Reformation's clothing line are sure to fit in with your existing wardrobe. Each item celebrates the feminine figure without compromising on style or individuality.
Unlike most fashion designers, who can take 12 to 18 months to convert an idea into a product, Reformation can turn a sketch into a dress in about a month, allowing the company to stay on trend and provide you with the best shopping experience possible. Since Reformation is committed to sourcing sustainable, raw materials—including deadstock fabrics that would otherwise be sent to the landfill—and to only ordering those that are needed to fulfill orders, Reformation avoids the typical inventory waste that many fashion brands face while continuing to create the highest-quality garments from top-notch textiles.
Doen
Doen stands behind the "fewer, better things" mentality when crafting and consuming garments, leading to timeless designs that can stay with you throughout the seasons, year after year. The vintage-inspired dresses designed by the Los Angeles–based company combine modern feminine touches with classic California designs for a sense of modest nostalgia and bohemian flair.
Order one of the wow-worthy dresses for an unforgettable entrance, or try combining a blouse and the Mojave pants for an upscale, versatile outfit you will be drawn to again and again. Embrace the freedom of coastal life and the spirit of days gone by while appreciating the stunning feeling of luxe fabrics and intentional designs.
Men's Formal Wear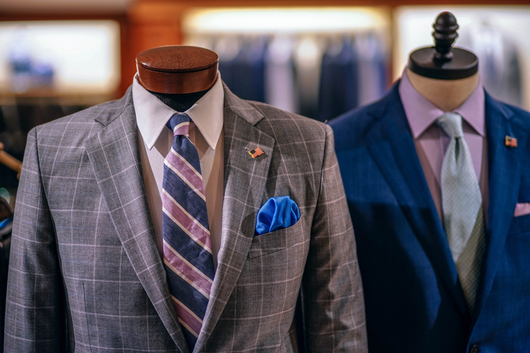 Apolis
Apolis' handcrafted pieces are functional and durable, making them perfect for both everyday and once-in-a-lifetime events. (Tip: Pair the chinos with the indigo wool blazer for a classic look that can take you from a wedding reception to the country club.)
These California-made items are designed to last, too, featuring wool that fades over time to become a one-of-a-kind piece that is uniquely yours. The garments are versatile enough to fill your wardrobe with new go-to outfits for a summer wedding, a business meeting, date night, and everything in between. Wherever life takes you, your Apolis pieces will be waiting to accompany you to the next adventure.
Saltura
A quality button-up that allows you to show your style can be hard to find. Saltura solves all of your collared-shirt issues with its pre-shrunk, softened, 100-percent cotton creations. These items are available in a range of flattering neutrals, with a few Hawaiian-inspired additions thrown in the mix for extra flair.
Saltura also has roots in Southern California—and continues to design and produce its clothes there—so it embraces coastal culture and works to preserve the environment. Thanks to the time that goes into sourcing sustainable materials and creating the garments, Saltura shirts are free of the annoyances that often come with traditional formal wear. You will not have to worry about tops shrinking after being put through the wash, rugged collars that rub the wrong way, or tightness across the shoulders. In fact, Saltura may soon become your favorite brand for button-up shirts.
Finishing Touches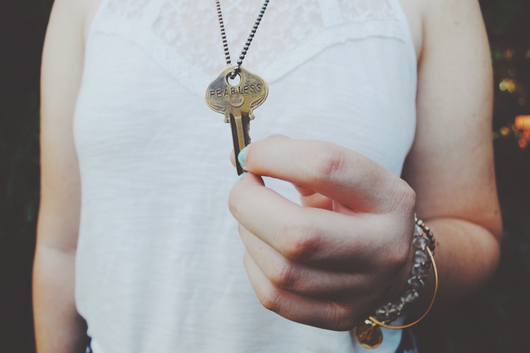 The Giving Keys
As a social enterprise based out of Los Angeles, The Giving Keys designs inspirational jewelry while also creating jobs for people transitioning out of homelessness. Adhering to three main principles—to dream, to inspire, and to create—the company sells repurposed keys that carry a message. By designing everything from dainty key earrings, to keychains, to key necklaces engraved with words like "courage" and "love", The Giving Keys hopes its customers will live by similar values when they wear the jewelry and embrace the message before passing it on to someone who may need it more.
Whether you are looking to give your bestie a friendship key at his or her going-away party, trying to embrace love at a wedding, celebrating those who inspire you at a conference, or summoning your bravery before trying something new, The Giving Keys jewelry will complete your outfit and give you the extra boost you need to conquer every moment in life.
Soko
Soko jewelry is designed in San Francisco and brings together artistic entrepreneurs from around the world to produce a new kind of luxury. Through technology and mobile tools, Soko allows artisans to have access to consumers across the globe. Each piece is handcrafted in Kenya using reclaimed, recycled, and locally sourced materials that are both high-quality and sustainable so that artisans can continue to have a better life and provide for their families.
From cuff bracelets, to pendant necklaces, to brass stacking rings, the pieces feature a classic elegance that complements any fashion choice, day or night. With modern takes on traditional designs, Soko succeeds in providing quality, ethically made goods at accessible prices.
Original Grain
For a watch that truly makes a statement but is appropriate for any occasion, Original Grain delivers the perfect solution. The San Diego–based company blends a passion for adventure and sustainability with the classic look of a timepiece, creating watches with a fusion of reclaimed wood and stainless steel.
Each item is one-of-a-kind and made using tried-and-true woodworking techniques. Original Grain is also dedicated to utilizing sustainably sourced materials so owners can fully appreciate the story behind the watch.
Offering watches for both men and women, Original Grain provides a wide range of options that can complement any ensemble and serve as a great gift for any occasion.