By

California.com
May 21, 2019
The never-ending diet crazes continue to dominate the media, with numerous stories and articles outlining the benefits of diets that eliminate all fats, vegetables, meats, or some other food group. Though such restrictive diets often lead to weight loss, they do not make sense for everyone who has a long-term goal of achieving good health. Certain trendy diets—such as keto, Whole30, paleo, gluten-free, vegan, and vegetarian diets—can bring some good, however, in that they allow consumers to take a step back and better understand what exactly they are putting into their bodies on a daily basis.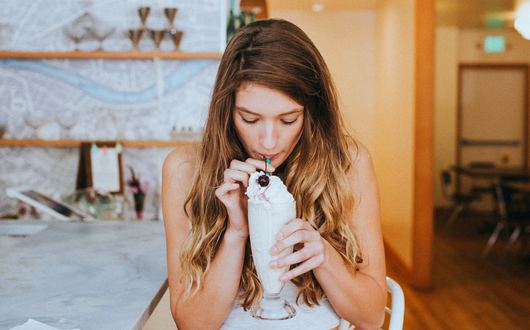 Regardless of what's trending, nutritionists tend to stick to the same script: eat everything in moderation, and always fill half your plate with vegetables, one quarter with grains and legumes, and the remaining quarter with a single serving of lean protein. The Mediterranean and Flexitarian Diets are the only two exceptions to this rule, as they largely follow nutritionist recommendations and provide a balanced diet that can be maintained for a healthy lifestyle.
Eating fresh, balanced meals and cutting back on unhealthy foods rather than eliminating them altogether are a few of the rules many nutritionists stand by. Additional guidelines include:
Eat Frequently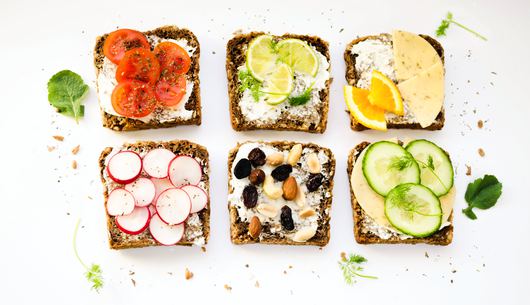 First and foremost, don't starve yourself. The unhealthy habit of severely limiting what you eat during the day often leads to gorging in the evening, particularly on processed and fatty foods. Eating every four to five hours cuts down on this nighttime binging and allows the body to digest foods more efficiently.
Eat Seasonally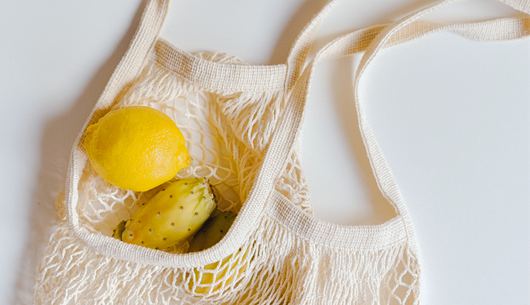 Seasonal produce is picked when it is ripe and fully developed, meaning the sun and nutrients from the soil have had the proper amount of time to infuse the produce with antioxidants and other beneficial vitamins and minerals. This in turn leads to better flavor profiles as well as less pesticide usage. Eating seasonally often leads to eating locally, too, as the land is able to better support our dietary choices.
Additionally, the natural growing cycle of fruits and vegetables perfectly supports a healthy diet. Eating figs, grapes, and persimmons in the fall allows the body to release excess heat; winter foods like brussels sprouts, sweet potatoes, and certain types of squash are perfect for roasting, which warms the home as well as the body; leafy greens in the spring help the body to detox after heavier winter foods; and berries, cucumbers, and watermelons in the summer help meet the body's need to stay hydrated and cool. Seasonal eating also brings increased attention to our meals, and much like any diet fad, allows us to have a more focused approach to meal planning, illustrating the ties between our daily lives and the land that supports us.
Build Healthy Habits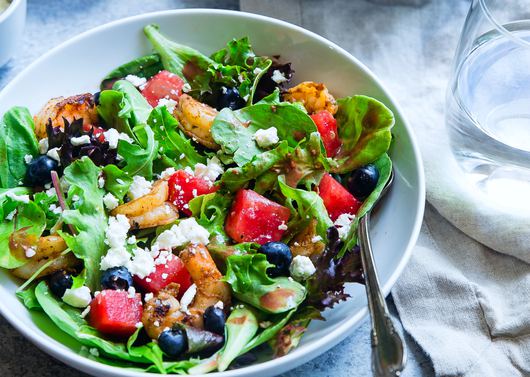 While cutting down on processed foods, sugars, fats, or carbs can be an easy concept to follow, it is better to focus on creating healthy habits and incorporating more nutritious foods into your diet. Consuming healthful foods like fruits, vegetables, and whole grains can displace cravings for unhealthy choices because they leave the body feeling satiated. Try eating vegetables at the start of each meal to curb hunger, cut back on the unhealthier options (but don't eliminate them completely), and take the time to savor each bite. Noshing on foods that take longer to eat—like in-shell pistachios, edamame, and oranges—create a more satisfying eating experience, reduce the urge to keep eating after you are full, and add variety to meals.
Choose the Right Foods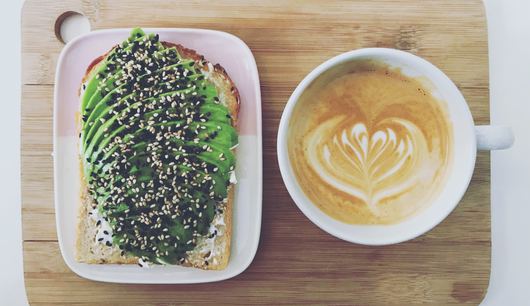 Healthy fats—which include lean protein, coconut oil, nuts, and avocado—often have additional minerals and nutrients that the body needs, so they should not be avoided (though processed fats should be). Sunflower-seed butter, for instance, packs seven grams of protein in every two tablespoons and is rich in magnesium, which Harvard researchers believe may help to fend off heart disease. Meanwhile, avocados are high in fiber and can naturally curb appetite. Like every other food group, however, healthy fats should be consumed in moderation; one-and-a-half ounces of dark chocolate, two tablespoons of avocado, and one-fourth cup of nuts is enough to gain the nutrition benefits without negatively impacting your health.
Similarly, certain proteins like pasture-raised chicken, quinoa, chia seeds, and beans allow the body to obtain the eight amino acids it needs and is unable to create for itself. Animal proteins such as grass-fed beef and whole eggs provide zinc and vitamins A and B6, which are necessary for proper bodily function (though supplements can also fulfill this requirement).
Drink Water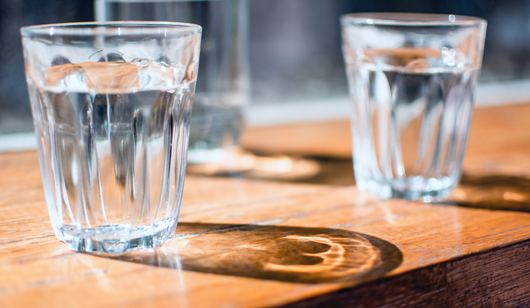 Drinking water can promote weight loss and satisfy feelings of hunger, which is often caused by dehydration. Nutritionists recommend calculating half of your body weight and then drinking that number of fluid ounces of water per day. For instance, if you weigh 160 pounds, you should aim to drink 80 fluid ounces (or 10 cups) of water daily. Drinking this amount of water helps to distribute the micronutrients your cells need—keeping your body full and energized, preventing headaches, and allowing skin to look its best.