By

Mackenzie Hutson
November 14, 2019
California's Mediterranean climate and consistent coastal temperatures allow for a rich variety of fall produce. While this means we get to have primo avocado toast nearly year-round, it also enables us to incorporate dozens of different flavors and textures into our menus.
With the autumn weather in full swing and the fall foliage starting to show its true colors, it's time to celebrate the season and all of its taste-bud-tingling produce. Whether you prefer wandering around the farmers markets, finding products from local artisans, or gathering ingredients from your fall vegetable garden, there are endless ways to appreciate the season's bounty.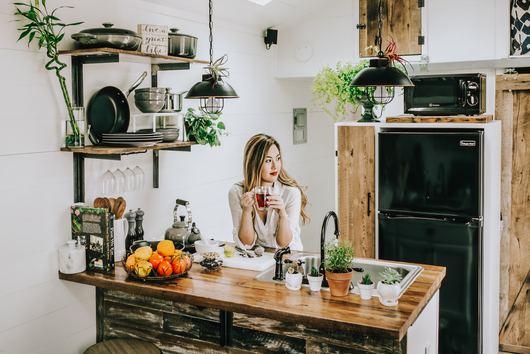 Though pumpkin pie and apple cider tend to steal the spotlight during this inspiring time of year (for good reason), there is so much more to love about California's autumnal offerings. So break out your roasting pans, sautéing skills, and the good plates because these recipes featuring fall vegetables will make you want to plan a dinner party.
Roasted Fall Vegetables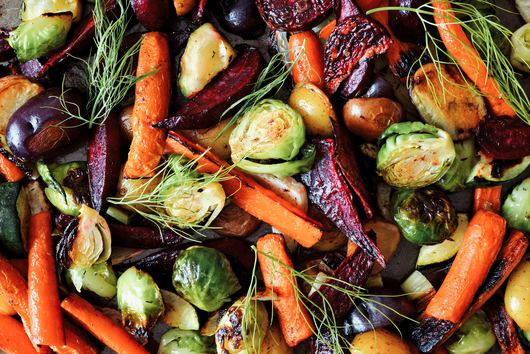 2 tablespoons olive oil or unsalted butter
2 tablespoons balsamic vinegar
1 large parsnip, cored and cut into bite-sized pieces
2 large rainbow carrots, peeled and chopped into bite-sized pieces
1 cup small brussels sprouts, halved
2 golden beets, peeled and diced
1 medium butternut squash, chopped into bite-sized pieces
2 sprigs rosemary
Sprinkle of sea salt
Preheat the oven to 400 degrees and line a baking sheet with foil. Combine olive oil or butter with balsamic vinegar in a large bowl. Add the chopped parsnip, rainbow carrots, brussels sprouts, golden beets, and butternut squash. Toss the vegetables with the mixture until coated, and place them on the baking sheet. Top the vegetables with rosemary and sea salt (to taste). Cook for 30 minutes, flipping them halfway through.
Sweet & Spicy Twice-Roasted Sweet Potatoes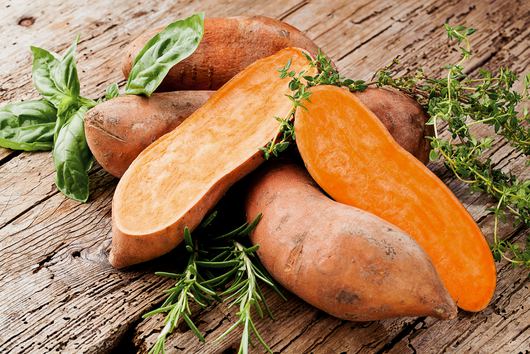 1 sweet potato
1 ⅓ tablespoon unsalted butter
⅓ tablespoon packed brown sugar
Sprinkle of sea salt
Dash of paprika
Pinch of cayenne
Preheat the oven to 350 degrees. Use a fork to poke holes in the sweet potato, and then wrap it in foil. Bake for one hour, or until tender throughout. Unwrap it and let it cool. Increase oven temperature to 450 degrees. When the potato is cool enough to handle, cut it into bite-sized pieces and toss in a bowl with the butter, brown sugar, sea salt, paprika, and cayenne. Place the pieces skin side down on a baking sheet, and bake for 20 minutes, or until browned.
Roasted Brussels Sprouts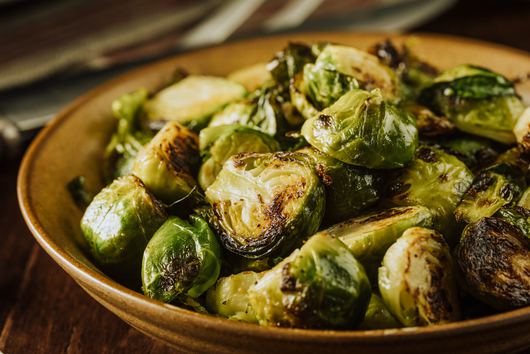 1 ½ pounds brussels sprouts, trimmed and halved
3 tablespoons olive oil
1 tablespoon lemon juice
4 slices bacon, chopped and cooked
½ cup Parmesan
Pinch of salt
Sprinkle of pepper
Preheat the oven to 400 degrees. Mix the brussels sprouts, olive oil, and lemon juice in a bowl before transferring to a baking sheet. Sprinkle the vegetables with salt and pepper (to taste), then roast them for 35 minutes, or until crispy on the outside. Flip brussels sprouts every 10 minutes to brown evenly. Top with the chopped bacon and Parmesan right before serving.
Fall Produce Guide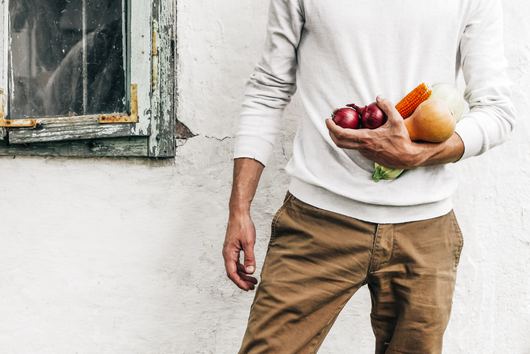 Thanks to the immaculate weather in certain regions of California and cooler temperatures in others, the state experiences prolonged seasons, making every fall garden unique. If you are looking to incorporate new fall veggies into your yard or are searching for seasonal items to build a menu around, you might want to consider:
Apples
Artichokes
Arugula
Avocados
Basil
Beets
Bok choy
Broccoli
Brussels sprouts
Cabbage
Cantaloupe
Carrots
Cauliflower
Celery
Chard
Chile peppers
Cilantro
Citrus
Collard greens
Corn
Cucumbers
Dates
Edamame
Endive
Eggplant
Fennel
Figs
Garlic
Ginger
Grapefruit
Grapes
Green beans
Green onions
Horseradish
Kale
Kiwi
Kohlrabi
Leeks
Lemongrass
Lemons
Lettuce
Mandarins
Mint
Mushrooms
Mustard greens
Okra
Olives
Onions
Oranges
Oregano
Parsley
Parsnips
Pears
Peas
Pecans
Persimmons
Pistachios
Plums
Pomegranates
Potatoes
Pumpkin
Radishes
Raspberries
Rhubarb
Rosemary
Rutabaga
Sage
Snap peas
Snow peas
Spinach
Sprouts
Summer squash
Sunchokes
Sweet potatoes
Tangerines
Tarragon
Thyme
Tomatillos
Tomatoes
Turnips
Watercress
Watermelon
Winter squash

Do you have a favorite recipe using fall's seasonal vegetables? Let us know what you're cooking up in the comments below.