While California's farm-to-table movement has seemingly taken over the culinary landscape in the last decade—with upscale eateries boasting long-winded, elaborate descriptions of menu items in hopes of outdoing their competitors—the essence of the revolution is about two main things: sustainability and crafting wholesome, locally grown food that tastes great. The idea is simple and by no means new, but it has ignited the fire for other food-focused movements. This return to our roots has laid the foundation for understanding the importance of giving farmers living wages, paying fair-trade prices for goods, treating animals humanely, and improving our carbon footprint. All of these separate missions aim to address the one thing we look for in our products: transparency.
Born in Berkeley
It all began in the early 1970s when Alice Waters opened Chez Panisse in Berkeley. Inspired by a recent trip to France, where she was able to taste handcrafted apricot jam and freshly baked baguettes for the first time in her life, Waters aimed to create an oasis where she and her friends could appreciate incredible conversation and even better food. When Waters tasted the difference between industrially produced vegetables and local, sustainably grown crops, she realized her business should solely use the latter—setting the foundation for her world-renowned restaurant. Laiden with arts degrees but little cooking experience, Waters pursued her goal of showing diners the vibrant and exciting flavors that fresh, organic produce can provide and, in the process, guided diners away from the frozen foods that comprised many meals during that era. Though Waters may not have known it at the onset, she was creating a community of like-minded individuals with the passion and power to transform the face of California's culinary landscape forever.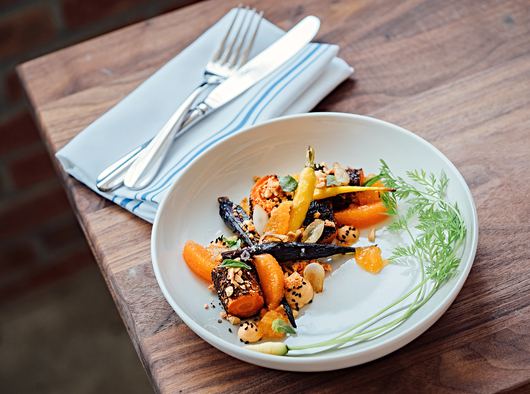 When dining at Chez Panisse, you can't help but feel as though you have joined this progressive community and suddenly discovered the innate ability within yourself to change the world. A single bite of house-made bread topped with creamy butter is breathtaking; a mouthful of the locally grown snap peas makes the taste buds dance with joy; the juice of a ripe blueberry sends your heart into a frenzy; and the crunch of a perfectly charred pizza enlivened by the salty kick of prosciutto invigorates the mind. Just one taste is enough to affirm that organic, locally grown, sustainably harvested food truly is the best.
The sublime restaurant has carefully formed relationships with dozens of local farmers who dedicate their lives to cultivating organic produce, picking fruits and vegetables at their peak of freshness, humanely raising grass-fed animals, and honoring the value of quality over quantity. The ethical, sustainable farming practices enable growers to preserve the nutritional value of the food, maintain the food's integrity, and protect the land and crops from harmful chemicals. These processes also allow the produce to attain its full flavor and nutritional value, rather than ripening into flavorless masses during long journeys to the supermarket—like many commercially produced fruits and vegetables do. Additionally, when the produce is delivered to restaurants at its peak freshness, the ingredients available are constantly changing. Not only does this provide variety for the chefs crafting meals and for the patrons eating them, but it also helps to prevent food scarcity—one of the driving forces for food movements since the end of World War II.
Farm to People
In the beginning, restaurants found their competitive advantage by forming direct partnerships with local, sustainable, organic farms—something that was not possible for home chefs to do on their own. Though farmers markets have existed in California since the 1930s and enabled local growers to interact with individuals regardless of their profession, the concept did not initially adapt to the new ideals of the changing culinary pathway. Over time, however, the farm-to-table movement expanded and transformed farmers markets into gathering places for inspired home chefs to pick up the same high-quality ingredients available to restaurants.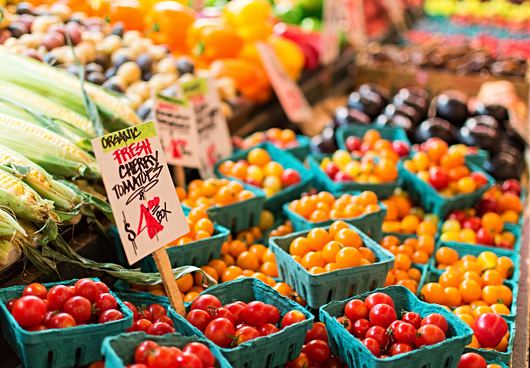 Farmers themselves are also receiving the recognition they deserve now. Many farm-to-table eateries take yet another page out of Waters' playbook and recognize the individual farms where each ingredient on the menu comes from. This allows diners to see that their food is grown by someone in the local community while also shining a light on the hard-working farmers who harvested the bounty on the table.
During this widespread acceptance of farm-to-table values, the Slow Food movement emerged as a grassroots group to give everyone access to food that is both good for the world and for the body. Established in 1989, the Slow Food organization set out with the mission to prevent the disappearance of local food traditions and cultures. Since its inception, Slow Food has educated communities about where their cuisine comes from and how the consumption of it affects the world around them—including the environmental, political, and cultural implications. Similar to the farm-to-table movement, Slow Food focuses on making wholesome, local, sustainably grown foods available to more people by creating networks of grassroots activists and like-minded chefs.
Educating Future Generations
While Chez Panisse's impact on the state's culinary landscape and restaurant industry has been astounding, its vision extends much further. Not only do the chefs focus on honing their skills and expertise, but they also serve numerous communities as part of the Edible Schoolyard Project. Formed by Waters in 1995, this organization partners with schools around the world to implement organic gardens that can be used to transform children's relationship with food. Students can learn how to garden, develop cooking skills, use the garden to perform science experiments, and nourish their bodies with healthful foods. Thus far, the program has reached over 1 million students across the country and, in the process, helped to proliferate the importance of eating local, organic produce.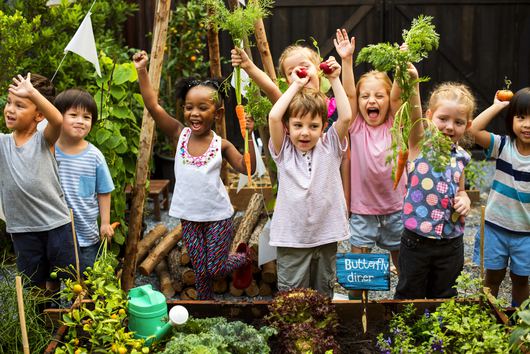 Chez Panisse may have set the foundation for the farm-to-fork movement, but it was spurred on with the passage of the Farm Bill in 2008. This legislation led to an increase in marketing for community gardens, farmers markets, and other organizations promoting locally sourced foods—including community food projects and conservation programs—and expanded the research budget for organic agriculture. These initiatives were extended in 2014 to help more farmers gain organic certification and to improve outreach services for growers in underserved, rural areas.
The trend toward heightened food transparency continues today with more gusto than ever before. Farm-to-table restaurants are becoming increasingly common; farm tours are offered throughout California; school lunches are getting healthier; more community gardens are popping up every year; and exhibition kitchens are allowing diners to see how their food is being made.
The farm-to-table movement has come a long way since its inception, but there is still plenty of ground to cover before the terms "organic", "seasonal", and "local" become so ubiquitous that they are no longer differentiators in the culinary scene.