Comforting blankets of white snow envelop everything in sight as the fresh scent of pine wafts through the air. The joyous wails of skiers on the hillsides can be heard from far away, inspiring new adventures around every turn. Though the cold winter air makes cozying up by the fireplace in a forested cabin sound all too appealing, the possibilities that await outside provide enough motivation to shed the pajamas in favor of A Christmas Story–esque snowsuits and explore the landscape of Big Bear Lake.
Big Bear Ski Resort is the region's main claim to fame, and for good reason. Nestled high above sea level at 6,750 feet, Big Bear is securely tucked within the San Bernardino Mountains, just a two-hour drive from both Los Angeles and Palm Springs. While Snow Summit and Bear Mountain offer 1,000 skiable acres throughout the resort, there are dozens of other things to do in Big Bear once you've satisfied your need for snowy speed.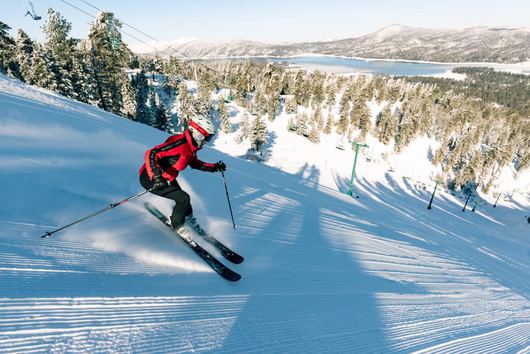 Day 1
Winter in Big Bear is nearly too picturesque for words. The whites and greens of the snow-covered trees contrast with the vibrant blues of the lake, making winter the ideal time of year to visit. After winding your way into town, cruise over to The Pines Lakefront for a filling meal that will prepare you for the energetic activities that are to come. Start with a bowl of luscious French onion soup to soothe any lingering worries and calm the soul. Continue on with a refreshing Caesar salad, and you'll be ready to take on the day—though it would be a shame to leave without trying a bite of Dr. Jerry's special bread pudding doused in butterscotch sauce.
Finally, the time has come to touch the powdery snow, strap in to the board, and hit the slopes. While the idea of skiing and snowboarding sounds incredibly appealing, nobody tells you that wobbling and falling are as much a part of the process as sliding down the mountain, resulting in a look that is anything but graceful. After an hour or two, you begin to find your groove, and the flailing arms that look akin to a baby penguin attempting to fly are replaced by a relaxed, confident balance. But it seems that as soon as you get the hang of it, it's time to return the equipment and continue on with your to-do list filled with Big Bear attractions—but not before making a snow angel and having a quick snowball fight.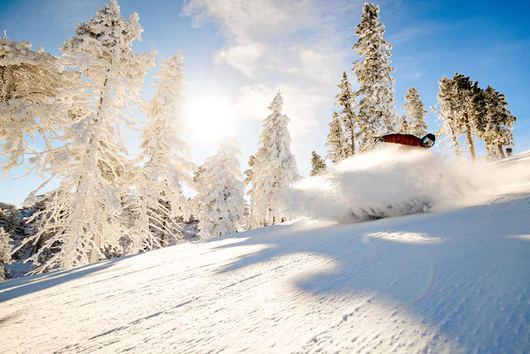 While it would be easy to move on to the next activity without blinking an eye, checking in to the Noon Lodge cannot be overlooked. Built in the early 1950s, these quaint rentals are the perfect blend of hotel professionalism and cabin living; though these cabins feature all of the necessities, there is no housekeeping during your stay, so you'll never have to wonder if someone is in your room while you're out. The rentals are located just 1.3 miles from downtown, but their secluded coziness allows you to truly enjoy California's Big Bear Lake without interruption. Opt for a round of cornhole, bocce, or shuffleboard before heading back out, and you'll start to adapt to the laid-back mountain lifestyle.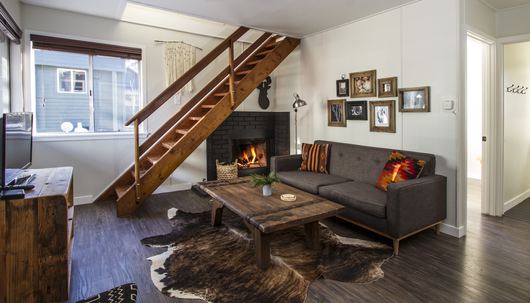 But a slower pace doesn't mean there's less to do. And though much of the region's acclaim arises from its incredible slopes, the next stop is full of family-friendly fun. At The Bowling Barn, the hardest part is deciding what to do first. With pool tables, bowling, and a video game arcade at your fingertips, it's easy to spend all afternoon here.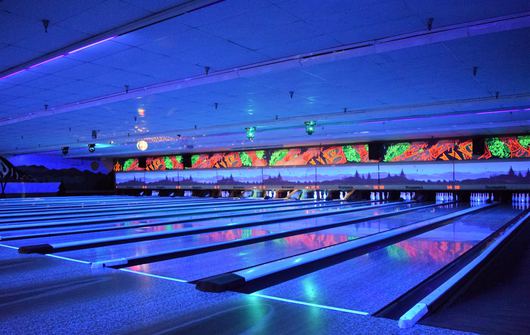 All the action is sure to make your stomach growl as dusk settles in, so head over to the Peppercorn Grille to end the evening on a high note. Begin with the warm bruschetta and ciabatta toast to tame your appetite; the sautéed roma tomatoes, fresh basil, and aromatic garlic meld with the creamy texture of mozzarella and tangy flavor of Parmesan for an indulgent feast of flavors. The Maui crab cakes are up next, and their macadamia and panko crust perfectly contrasts the creaminess of the spicy mango-pineapple relish and lemon aioli.
Just when you think you've had the most luxurious item on the menu, the lobster ravioli makes its entrance; a creamy tomato sauce encircles the plump pasta as basil, garlic, and parsley add a bit of flair on top. Finish the night with a decadent crème brûlée, and you'll never want to leave the idyllic confines of Big Bear Lake.
Day 2
Waking up in the relaxing atmosphere of the mountains, the air fills your lungs with ease and the crisp temperatures provide the extra jolt your body needs to start the day. Though the sight of snow is exhilarating, the aroma and warmth of a fresh cup of coffee are undeniable. Drive over to Big Bear Coffee Roasting Company for a coconut-milk latte and a pound of freshly roasted coffee beans for the ultimate escape.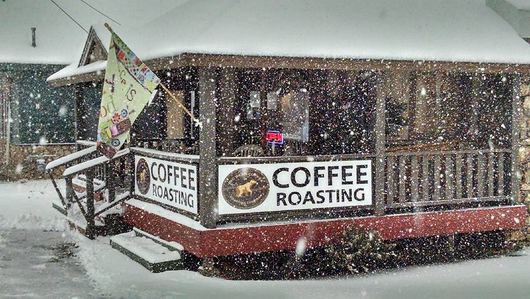 Coffee in hand, take a refreshing walk around town before landing at Sweet Basil Bistro for a Sunday brunch menu that will knock your socks off. Choose between the sweet coconut French toast and the savory eggs Benedict with Parmesan sauce, and you're sure to leave satiated—but don't overlook the lemon basil Italian soda or the house-made mini donuts, which will take the meal to a whole new level.
After finishing up, head over to the Magic Mountain Recreation Area to experience Big Bear's Alpine Slide. This world-famous attraction is Southern California's only destination for authentic bobsledding. Climb aboard your individually controlled bobsled, and fly down the quarter-mile track to participate in the unique winter sport. The thrill of this new activity is sure to stick with you long after it ends; to keep the adventures going, head over to Action Tours for a ziplining excursion through the forest canopies.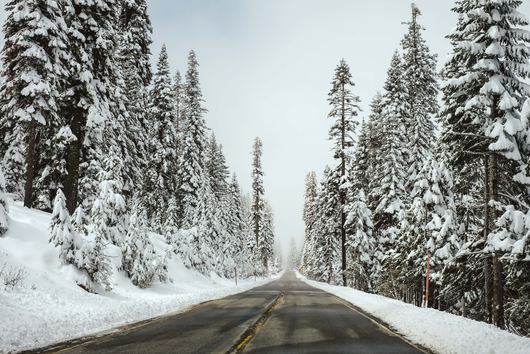 Having experienced Big Bear summit to the fullest, make your way to Lake Arrowhead for some holiday fun. You can craft your own hot cocoa, roast s'mores, build a gingerbread house, and continue your California ski tour before returning home.