By

Mackenzie Hutson
November 22, 2019
From hiking along beach bluffs, to exploring dry deserts, to skiing down snowy slopes, you can do anything in California—including all three in a single day, if you're feeling extra ambitious. You could even say that California is full of overachievers, given that the state is home to one of the hottest places on earth and one of the largest ski resorts in the world.
The undulating coastline is the star of the show for the majority of the year, but when the snow starts to fall on the rugged mountain peaks and the opportunity to ski or snowboard presents itself, there is nothing more magical than a trip to one of the state's best ski destinations. Though snow may not be the first thing that comes to mind when thinking about our beautiful state, California is filled with ski resorts fit for every skill level.
Whether you're searching for bunny slopes, quaint ski lodges, or intense verticals that'll put your training to the test, skiing in California is sure to satiate your desires once you swoosh through the sweeping slopes and look out at the vistas.
Heavenly Ski Resort
Tahoe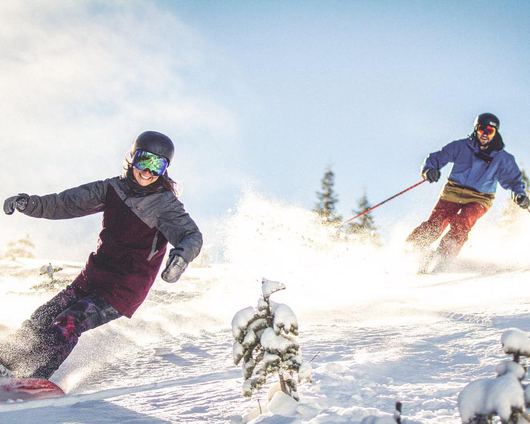 Heavenly is as incredible as its name suggests. Located on the California-Nevada border, Heavenly mountain resort is one of the best-known ski destinations in the state and one of the largest ski resorts in the world. The beloved resort boasts the biggest snowmaking and grooming fleet in the West Coast, multiple terrain parks, and stunning views of Lake Tahoe. Ski at Heavenly to enjoy all 3,500 vertical feet of the mountain as you look out over the largest alpine lake in North America, the Sierra Nevada, and the stunning greenery of Eldorado National Forest. Grab your Heavenly lift tickets now to experience one of the best ski resorts in Lake Tahoe, and take advantage of the early season (the resort just opened on November 22) to beat the crowds.
Snow Summit
and Bear Mountain Resorts
Big Bear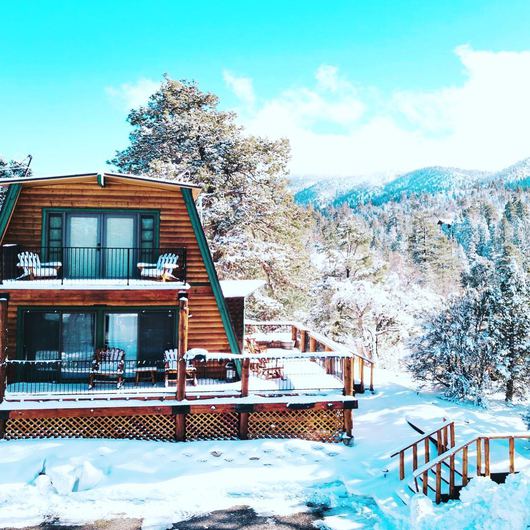 Nestled two hours east of L.A., Big Bear Lake's Resorts cover 1,000 skiable acres and contain both Snow Summit and Bear Mountain. These two resorts are considered to be among the best places to ski in California, thanks to their impressive variety of terrain. While the Big Bear region is generally considered to have gentler slopes, you can find some steeper trails on Bear Mountain—though the real draw here is Red Bull Plaza. This downtown epicenter is known for its urban features and its annually changing layout, drawing intermediate and expert snowboarders each ski season. Snow Summit, on the other hand, is perfect for newcomers; approximately half of the terrain is dedicated to beginners, and it's easy to feel comfortable on the mountain, which only has a 1,200-foot vertical drop (compared to Heavenly's 3,500-foot vertical). Ready to cross it off your bucket list? Pick up your Snow Summit lift tickets and get ready to, as Friends' Rachel Green would say, "shoop, shoop, shoop".
China Peak
Mountain Resort
Lakeshore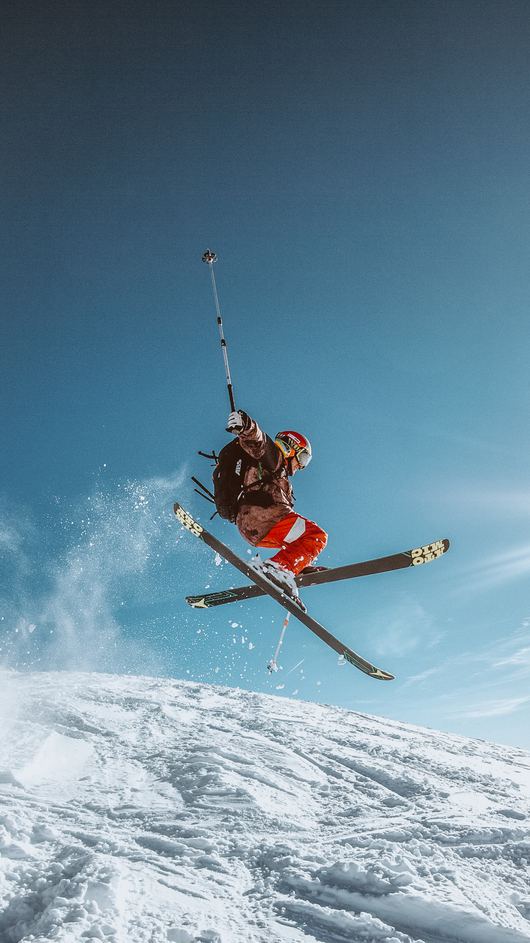 Situated about four hours east of Santa Cruz and roughly 20 miles northwest of Mono Hot Springs, China Peak provides a more intimate skiing experience. Thanks to its remote location, the ski area is surrounded by California's natural beauty; frozen streams appear between the barren branches of nearby trees, snow flurries settle on the ground after playfully swirling through the air, and the vast wilderness feels close enough to grab from atop the rolling hillsides. With an average yearly snowfall of 300 inches as well as a brand-new snowmaking system, you can look forward to more than 100 days of skiing each season—so there's plenty of time to explore the 1,400 skiable acres and fly down the 1,679-foot vertical at China Peak.
Sierra-at-Tahoe
Resort
Tahoe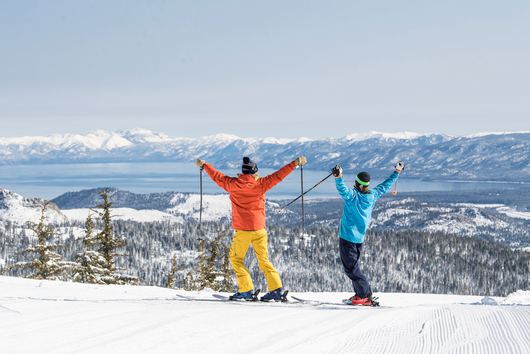 Snowy slopes, chair lifts, and gigantic red-fir trees stretch out across the landscape, blanketing everything in sight with the majestic air of wintertime. As the closest ski resort to both Sacramento and the Bay Area, Sierra-at-Tahoe is a popular ski vacation destination. Luckily for the skiers and snowboarders who make the annual trip here, this property is known for getting an average of 460 inches of snow per year—it even holds California's official 24-hour snowfall record of 67 inches.
There's plenty of Lake Tahoe skiing to be done here; Sierra-at-Tahoe is home to 46 trails across 2,000 acres, making it an incredibly expansive place to experience the snow. Sierra-at-Tahoe Resort is also family-friendly and fit for a range of skill levels. Half of the terrain is dedicated to intermediate trails, one quarter is solely beginner territory, and the remainder is set aside for experienced skiers. With winter fast-approaching, it's the perfect time to give Tahoe skiing a shot, so start planning your trip.
Kirkwood Ski Resort
Kirkwood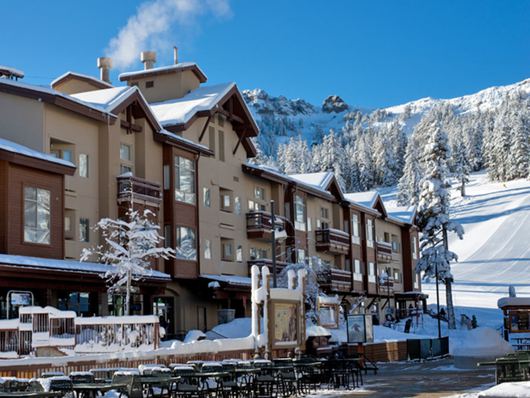 Tucked just south of South Lake Tahoe and comprised of a wide variety of terrain—including steep mountainsides and gently-curving beginner slopes—Kirkwood Ski Resort presents the perfect challenge for every skill level. This Tahoe skiing destination also participates in the Epic Pass (which provides unlimited access to several top ski resorts), so it's easier than ever to get your lift tickets and experience all the skiing that Lake Tahoe has to offer.
June Mountain
and Mammoth Mountain
Mammoth Lakes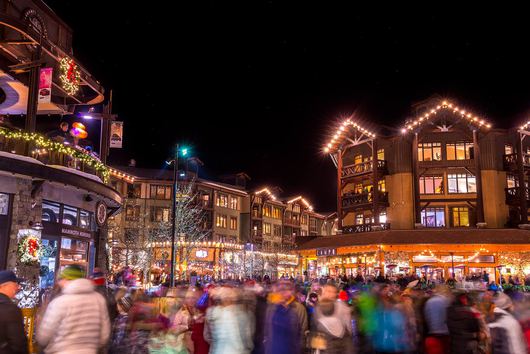 The Mammoth Mountain ski area encompasses two resorts: Mammoth Mountain and June Mountain. While Mammoth Mountain is the better-known destination, it also experiences larger crowds. June Mountain, on the other hand, is a more family-friendly ski resort, offering an array of beginner and intermediate slopes—not to mention much shorter lift lines. But no matter which resort you choose, the gorgeous scenery, 300 days of sunshine per year, and brisk mountain air provide the perfect backdrop for your adventures.
Sugar Bowl Ski Resort
Norden
Sugar Bowl Ski Resort is best suited for intermediate or advanced skiers and snowboarders, who can take in the panoramic vistas of Lake Tahoe and the surrounding areas as they swoosh down the mountains. While this alpine resort's four peaks, 100 trails, and 1,650 skiable acres make it a noteworthy destination, it made our bucket list because of the mountains' unique names—particularly, Mount Disney, which was named after one of the resort's early investors (circa 1938): the one and only Walt Disney. While eating our way through Disneyland is also on our to-do list, seeing the first chairlift in California from atop Mount Disney sounds too picturesque to miss.
Mountain High Resort
Wrightwood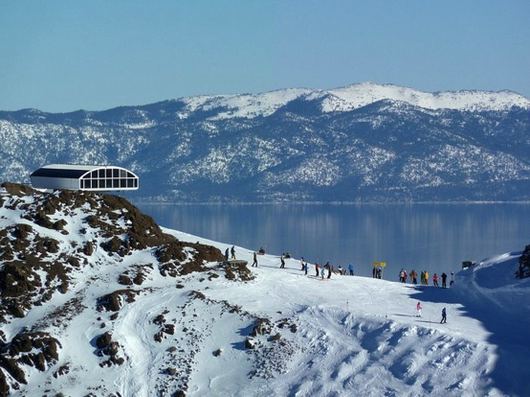 As one of the closest ski resorts to the Los Angeles area, Mountain High is one of Southern California's most popular skiing and snowboarding spots, though it's hard to believe such a snowy oasis exists merely 90 minutes east of the city in the San Gabriel Mountains. The resort's two base areas offer 1,600 vertical feet and 500 skiable acres, making Mountain High an exciting—but not daunting—mountain to ski down.
Badger Pass Ski Area
Yosemite National Park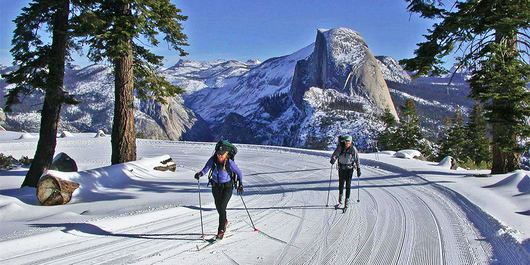 Open from mid-December through mid-March, Badger Pass Ski Area is located in Yosemite West and is one of only two ski areas in the nation located within a national park. Yosemite National Park's Badger Pass is also the oldest ski resort in California, with a ski school that was established in 1928. While the location offers a few advanced ski runs, the majority of the terrain is dedicated to intermediate and beginner skiers and snowboarders.
Northstar California Ski Resort
Truckee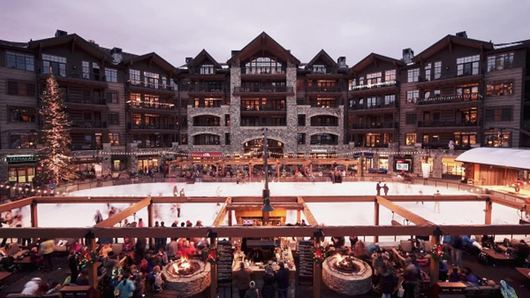 From snow tubing and ice skating to yoga and candle-making, Tahoe's Northstar Ski Resort is the family-friendly snow retreat you've been looking for. While only 13 percent of the mountain's terrain is dedicated to beginners, Northstar's renowned programs will have you feeling like a seasoned skier in no time. After you get your fill of mountain thrills, head to The Village at Northstar to get your shopping fix, catch a flick, and grab a bite to eat.
For more skiing adventures, check out:
Squaw Valley and Alpine Meadows

Mt. Shasta Ski Park

Mt. Baldy Resort

Dodge Ridge

Looking for the best road trip to make the most of ski season? Check out Powdered Slopes & Panoramic Scenery: The California Ski Tour to Take This Year.