As communities across the world and in California mitigate health risks during the COVID-19 pandemic, we are shifting our content focus and will not encourage any travel or social activities during this time. We will, however, continue to shine a light on and celebrate the many beautiful aspects of our State with the intention of being a source of inspiration and joy during this difficult period. We will also be providing tips and resources specifically related to the COVID-19 pandemic safety measures in the coming weeks. Thank you for reading, and stay safe!
When times are tough, community becomes more important than ever. While physical boundaries may make us feel more isolated these days, staying positive and finding ways to connect with one another can make our bonds even stronger than they were before.
Since we are all in this COVID quarantine together, we collected a few Californians' perspectives and tips to stay positive in this trying time.
Tips for Staying Positive and Motivated During Social Distancing and COVID-19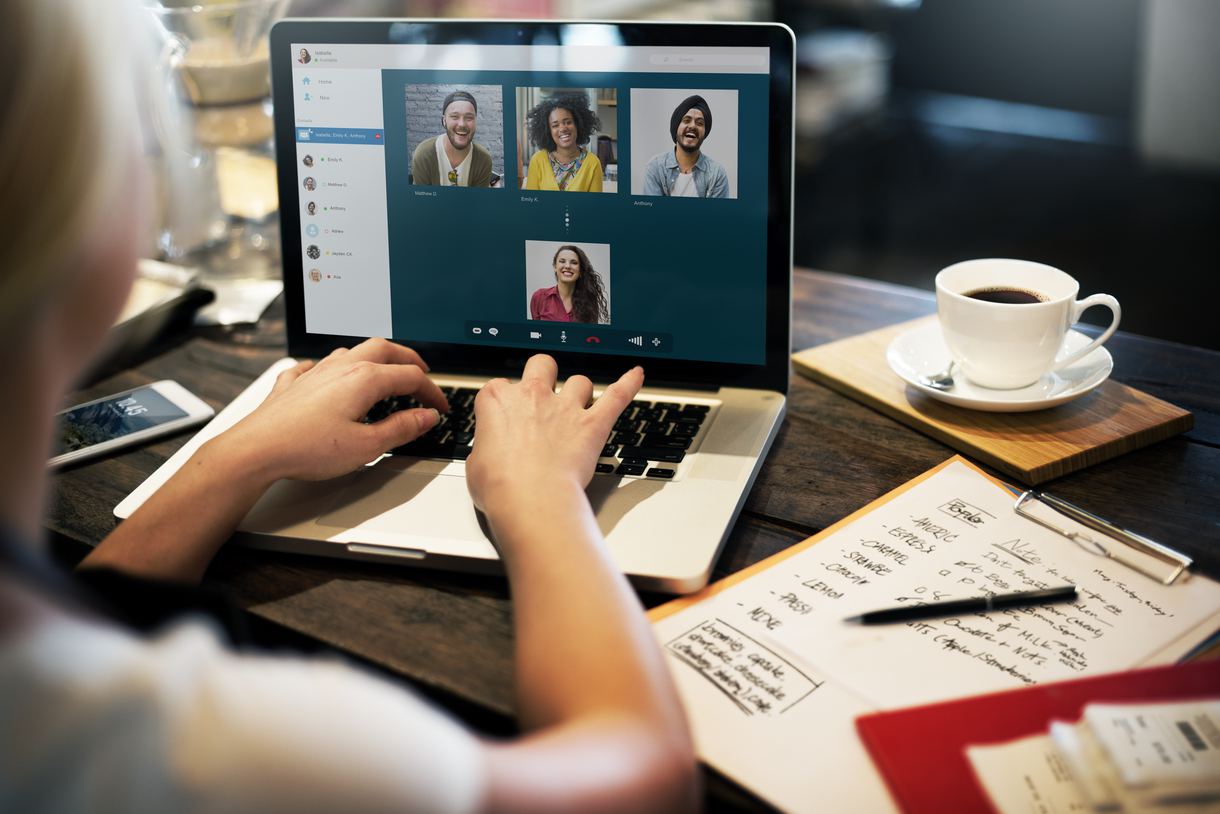 Tia*


I'm currently doing and plan on doing several things to stay positive during this difficult time. Checking in daily with family and friends has been a major part of staying uplifted during all of this, as has looking for the silver linings in everything. Now, I have more time to stay in and pick up crafts I've always wanted to try but could never find time for—including learning how to play new instruments, drawing, and learning sign language on YouTube. Since my family is all together, we've been playing board games, which are always fun and take our minds off everything that's happening around us.
Getting outside my house also plays a huge role and helps me stay healthy. Weather permitting, I go outside, sunbathe, go for a run, and soak up Vitamin D—all of which help me feel like things are back to normal (even though I have to stay six feet away from other people).

Mykenna*


In order to remain in a good headspace, I block out 30 minutes of "me time" before beginning work in the mornings. I enjoy a cup of coffee and text or video chat with my family to take comfort in the little things. I have also been spending my lunch breaks on my balcony to enjoy nature and get my dose of Vitamin D.
Britt*


I traveled home to be with my family during the county-wide quarantines, which helps me feel less alone. I try to stay mindful and lower anxiety by starting my day with a 10-minute meditation session on the Headspace app before work. I also limit the amount I'm on social media because it stresses me out these days, and instead, I take 10 minutes to call or FaceTime a friend or family member to catch up.

Caelynn*


I've been trying to maintain my normal routines as much as possible; I make coffee and practice Italian in the morning, call my parents in the evening, make or order dinner around the same time every day, and set aside specific places in the house where I can work from home. Providing structure for myself has made it feel like less of a free-for-all and keeps my mind from wandering into negative thoughts.
While it's hard not to think about my vacation to Disneyland that might be canceled, I think everyone needs to use this time to figure out how to remain happy and positive. So brush your teeth, get dressed, exercise, and practice a version of self-care that allows you to address your holistic health. Remember that you're never alone and your world is only as small as you make it.

Peter*


We've seen more neighborly interaction than we ever have before—people are asking each other for supplies and even creating scavenger hunts for the neighborhood kids.
When it comes to home life, my family likes structure. We've stuck to our normal daily routines as much as possible and have created a schedule for our kids so they don't mindlessly sit on electronics all day. They've been using Google Classroom to learn online, working on Sudoku puzzles offline, doing chores, walking the dog, and getting outside. These personalized routines allow us to have more family time because there's no commute, but they also let us share what we've done throughout the day because not every moment is spent together. Exercise is critical and is one of the best ways to stay healthy through this crisis. Even five minutes of stretching lets us be more positive because our muscles are staying active.

Brandon


I'm fortunate enough to have a job that allows me to work from home, but I know it's not a luxury everyone has. I plan to pay my barber regularly—even though he was forced to close his shop due to the virus—and my parents are planning to do the same with their housekeepers and landscapers, who are similarly unable to work.
Before the quarantine was official, my roommates and I loaded up on board games to give us alternatives to TV, but I'm also excited to knock off some items on the must-watch list I've been adding to for months. Since being isolated is new for me, I plan on sitting outside on my patio after work to take in the sunlight and fresh air; calling friends and family, especially those who live alone; working out with help from YouTube videos; and taking the online yoga classes my studio recently started streaming.

Victoria*


I've been listening to meditation music, lighting lavender candles, and working out at home to put my mind at ease and stay positive. Texting and FaceTiming friends and family has played a big role in feeling like part of a community; as a social person who likes to workout at the gym, it's been difficult knowing that these environments aren't available right now. When I need a little help, I scroll through positive quotes on Pinterest and remind myself that this too shall pass.
Tayshia*


I take my dogs on a 15–25 minute walk during my lunch hour. This helps me get some exercise and much-needed fresh air after sitting at home. This routine does not go against the mandated "shelter in place" order as long as I am mindful of my surroundings and stay six feet away from others.
How are you staying motivated and finding happiness during social distancing? Share your tips on how to keep yourself positive in the comments below.
* Names have been changed for anonymity.