By

California.com
November 26, 2019
Christmas trees are adorned with rose-gold ornaments, tinsel, and garlands; green wreaths hang outside every door; outdoor Christmas lights brighten up the neighborhood; and an extra dose of happiness seems to blow through the air as the hope of the holiday season settles across the state. So much joy and giving is associated with this (sometimes stressful) time of year, and holiday decorations bring the world to life.
But when it comes to California-inspired Christmas decorations, less is more. While it can be tempting to go all out—and try to match the grandiosity of Disney's Christmas ornaments, garlands, and magic—the California home vibes are generally much more subtle. Neutral interiors are enhanced with farmhouse Christmas decor, a touch of metal, and intentionally placed greenery for a look that is entirely Californian. Here are other easy ways to get your home into the holiday spirit.
Hang A

Christmas Wreath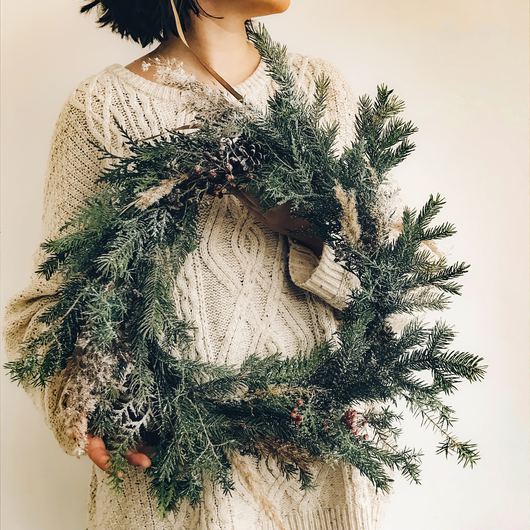 Wreaths of all shapes and sizes seem to pop up around this time of year, but it's all too easy to make them look like the holidays exploded. The California aesthetic is much more toned-down, so shop for a simple green wreath or a branch wreath for your outdoor Christmas decorations. It's easier to add to a plain one than it is to take away from an overly busy one, so grab some maroon-colored flannel ribbon or a few neutral ornaments, and call it a day.
Throw A Pillow On It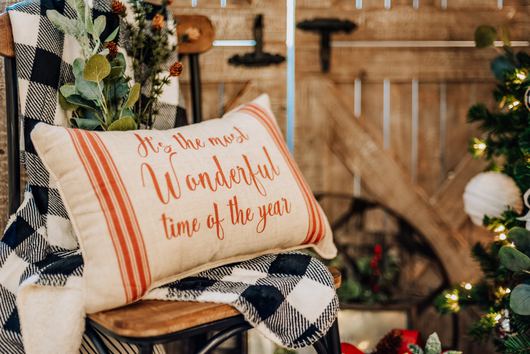 Throw pillows make some of the best holiday decorations because they are subtle enough to blend in with your everyday decor but festive enough to brighten up the mood. The trick to Christmas pillows (or any other holiday pillows) is to choose ones that complement your current environment without drawing too much attention. For example, a burlap pillow with a holiday saying on it would go perfectly with your rustic pieces, while a velvet pillow would fit in best with an upscale design.
Layer On The

Christmas Garlands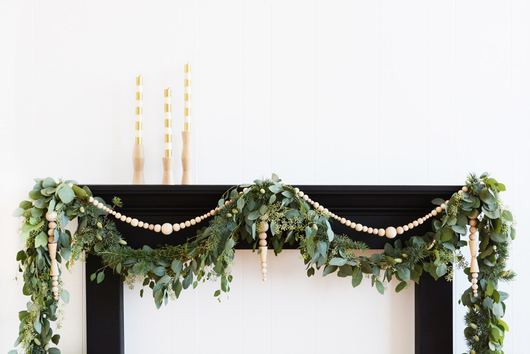 While you might have a picture in your head of what garlands ought to be, the truth is they come in a wide variety of shapes, sizes, and materials. From beaded garlands to pine-branch garlands, the opportunities are endless. Garlands are not only wonderful Christmas tree decorations, but also the perfect accent pieces for banisters and hearths; they can even spruce up your fiddle-leaf fig with a bit of holiday spirit.
Dancing Around The

Christmas Tree (Skirt)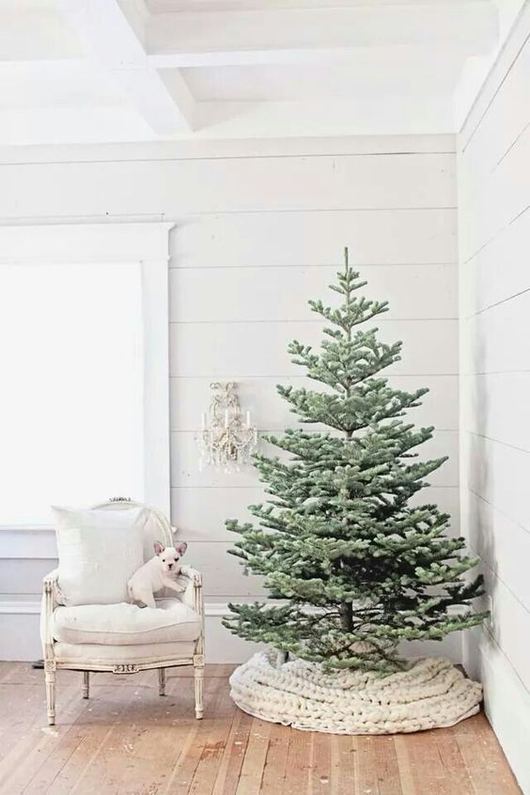 While the Christmas ornaments typically get all of the attention, a Christmas tree skirt is an integral part of the overall aesthetic. Particularly for artificial trees, the base can detract from the beauty of your meticulously decorated tree. To ensure your holiday decor reflects the California vibes, choose a neutral color for your skirt; faux fur, burlap, velvet, and similar textures make excellent choices.
When it comes down to it, California holiday decorations are all about celebrating the season and the natural wonders of the state. Incorporating greenery, hanging glass ornaments, and filling the fireplace with logs and candles will bring the California aesthetic to any space.
Comment below with the California-inspired holiday decorations you're using this year.