By

California.com
May 21, 2019
While the main events of any wedding weekend are the ceremony and reception, keeping guests entertained and engaged before and after the festivities can make the big day more memorable for everyone who has come to celebrate with you. While exploring the city's famed destinations is often on the list, enjoying activities related to the wedding allows guests to feel like they had a hand in creating your perfect day. Whether you need help with the calligraphy on your thank-you notes, want to encourage guests to take their own photos and share them, or desire custom flower arrangements as colorful as your friends and family, letting loved ones participate is always a good idea.
Too often, guests take long flights or extensive road trips to attend a wedding and then leave feeling as though they did not get to experience the city or have a role in making the event a success. Though it is difficult to involve every invitee, providing optional activities before and during the wedding gives more guests the opportunity to contribute. If you're tying the knot in the San Francisco Bay Area, here are some ways to help friends and family feel more included in your big day.
Photo Booths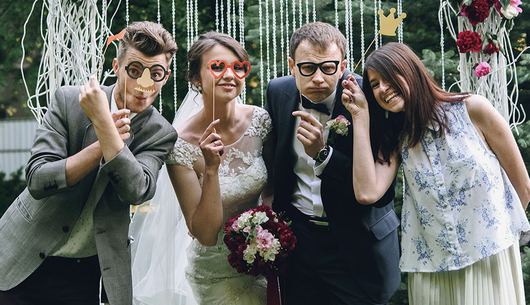 Whether you hire a professional photo booth service, set up a station for guests to take pictures and share them via social media, or provide instant cameras for attendees to create a photo guest book, getting more casual and candid shots of guests will help to capture your special day. These types of pictures tend to have a greater personal touch and will complement your photographer's images to fully illustrate the joy and liveliness of your wedding.
DJ Lessons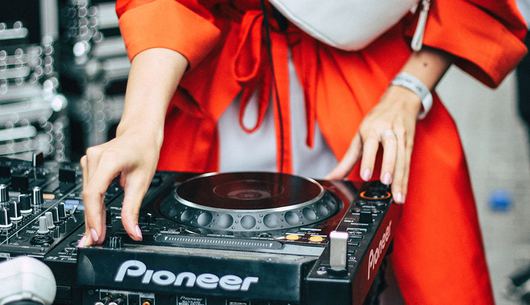 To avoid unanticipated guitar, bagpipe, and vocal performances that are reminiscent of Phoebe, Ross, and Janice in a Friends episode, consider giving your guests a musical outlet that's more in line with your style. Fingersnaps Home Music Studio brings the equipment to you and provides DJ lessons in the comfort of your own home or at your venue. This fun and unique experience brings guests closer together and allows your friends and family to express themselves before the ceremony (and can relieve their need to make uninvited performances later on).
Recording Studios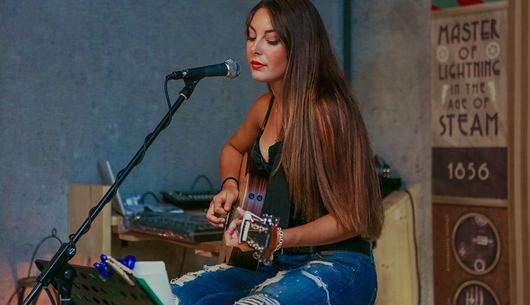 For the guests who are more interested in using their vocal talents outside a karaoke parlor, try booking time at a recording studio. If you have loved ones coming to town early or staying late, make a group reservation for a tour at Hyde Street Studios and a recording session at Different Fur Studios.
Hyde Street is known for its plethora of high-quality clients, including Ellie Goulding, Kanye West, Walk the Moon, Neil Young, and Jerry Garcia—who have all stopped by at some point over the years. Invite your guests to see the city's history in a whole new way, and dive deep into the musical destination with this studio tour.
After hearing the inspiring stories of legendary singers and daydreaming about creating their own album in the presence of incredible talent, have your guests head to Different Fur Studios, where they can record their very own track or podcast to release to their adoring fans (like you!). This space can be rented by the hour and is located in the Mission District amid cultural murals and Mexican eateries. The studio was founded by Patrick Gleeson, who was chosen as the master synthesist for Francis Ford Coppola's iconic 70s film, Apocalypse Now. Since its opening, the studio has seen many faces—including those of Tegan and Sara—so don't miss the chance to add your guests' names to the list of artists who have recorded here.
Craft Workshops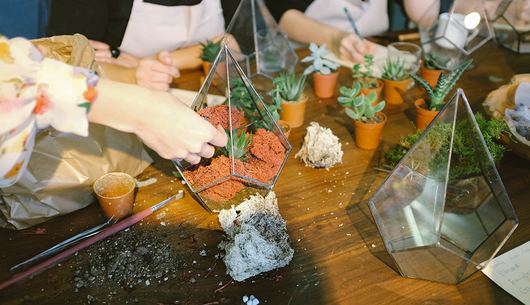 Whether you want loved ones to help you address envelopes with calligraphy, assemble bouquets for bridesmaids, create succulent centerpieces that can double as vertical gardens—or you simply want to give invitees ideas for personalized gifts like hand-made chocolates, a macrame wall hanging, or ceramic mugs—workshops are a great way to engage and entertain your guests.
Workshop opened in San Francisco in 2009 and brings together local makers, tourists, and residents in hands-on classes that cover a variety of skills. The lessons provide a unique experience and allow guests to explore the local culture, all while helping you take care of the last-minute details. Tell your guests about the upcoming classes when they RSVP so spots do not fill up at Workshop, or arrange for your creative friends to host a workshop of their own in your home for a more intimate experience. Either way, your guests will walk out with the know-how to be your very own calligraphers, floral designers, artists, or chocolatiers. The possibilities are endless.