As California mitigates health risks during the COVID-19 pandemic, some travel restrictions may remain in certain communities. Call the local and regional tourism offices to learn more about the restrictions in your intended destination. Thank you for reading, and stay safe.
It's not too late to go skiing in Southern California. In fact, the mild weather, powdered slopes, and thrilling terrains are all signs that it's the perfect time to plan a ski tour. Adventure-packed Southern California ski resorts await springtime exploration. After all, who said skiing is just a holiday activity?
Grab your gear, gather your friends, and pick your desired spot—the mountains are calling.
Can't-Miss Southern California ski resorts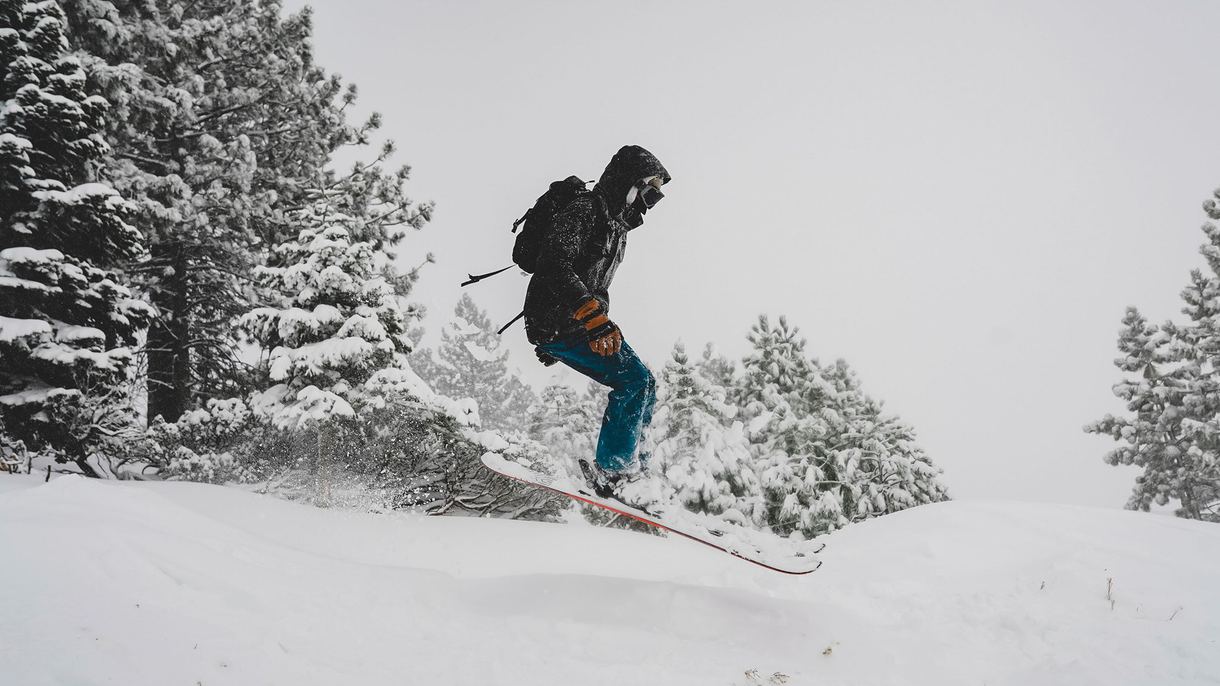 Snow Valley Mountain Resort
Location: 35100 Highway 18, Running Springs
From intermediate trails to beginner terrain, Snow Valley Mountain Resort is the ideal ski resort for easy-going family fun. Boasting the only chairlift-serviced sledding area in the region, this snow resort in Southern California has something for everyone. Don't have previous skiing experience? Don't worry. Snow Valley's award-winning Learning Centers offer lessons for skiers of all levels and ages.
If you're planning on taking the whole family on a ski getaway, Snow Valley is a good choice affordability-wise. Kids under six ski for free at the resort, and adult tickets cost less here compared to other places to ski in Southern California. A full-day adult pass here only costs $74, so Snow Valley is easily considered an affordable ski resort in SoCal.

Bear Mountain Resort
Location: 880 Summit Boulevard Suite A, Big Bear Lake
Bear Mountain and Snow Summit are sister resorts managed by the sprawling Big Bear Mountain Resort. With over 400 skiable acres and 55 runs, the sheer size of this winter playground makes it one of the best ski areas in Southern California.
If you're in for serious progression, you'll enjoy Bear Mountain Resort. A whopping 60-percent of the runs here are designated for intermediate and advanced skiers. Up for a challenging run? Head to Bear Peak. Here, you'll find one of the highest, steepest, and most challenging lift-served peaks in Southern California.
Snow summit ski resort
Location: 880 Summit Boulevard Suite A, Big Bear Lake
Make Snow Summit the mountainside resort of your choice for non-stop family-friendly skiing in Southern California. As the mellower resort, Snow Summit is a premier family getaway spot thanks to its consistent and dependable snow conditions.
Ride the beginner trails, hone your skills, sign up for lessons, and take advantage of the reliable snow at Snow Summit. Whichever sister resort you end up going for, one thing's for sure—this is where you'll experience the best skiing in Southern California.

Mountain high resort
Location: 24510 Highway 2, Wrightwood
Mountain High Ski Resort is one of the closest winter resorts to major SoCal cities. As unbelievable as it is, an hour's drive from D.T.L.A. will get you to the snow-covered slopes of Mountain High. Snowboarding, tubing, and almost any other winter activity imaginable are found at this snow resort in Southern California.
Mountain High is split into three distinct areas—the East, West, and North Resorts. The vast majority of ski runs here are intermediate, but pro skiers looking for a challenge can head to the West Resort for some of the best skiing in Southern California. The eastern portion is known for glade skiing; prepare for great views of the Mojave Desert as well. The North Resort is perfect for beginners and families enjoying a weekend getaway.

Mount Pinos nordic base
Location: Cuddy Valley Road, Frazier Park
Compared to the other ski resorts, Mount Pinos is rather unconventional. This ski area in Southern California is looked after by a volunteer organization working with the United States Forest Service. Mount Pinos provides a handful of patrolled cross-country ski trails minus the polished luxuries.
In other words, be prepared for no services in the area. It's just you, your gear, and the slopes. If authentic, secluded skiing in Southern California is what you had in mind, then Mount Pinos is perfect for you.

Mount baldy ski Resort
Location: 8401 Mount Baldy Road, Mount Baldy
At Mount Baldy Ski Resort, the possibilities are endless. This Southern California ski resort features 26 trails serviced by four ski lifts. A seven-lane tubing park at the top of the Sugar Pine Chairlift is where the fun awaits.
As one of the best Southern California ski resorts, Mount Baldy has beginner, intermediate, advanced, and expert-level trails. Once you get tired of hitting the slopes, enjoy gorgeous views from the beautiful dining and lounging spots.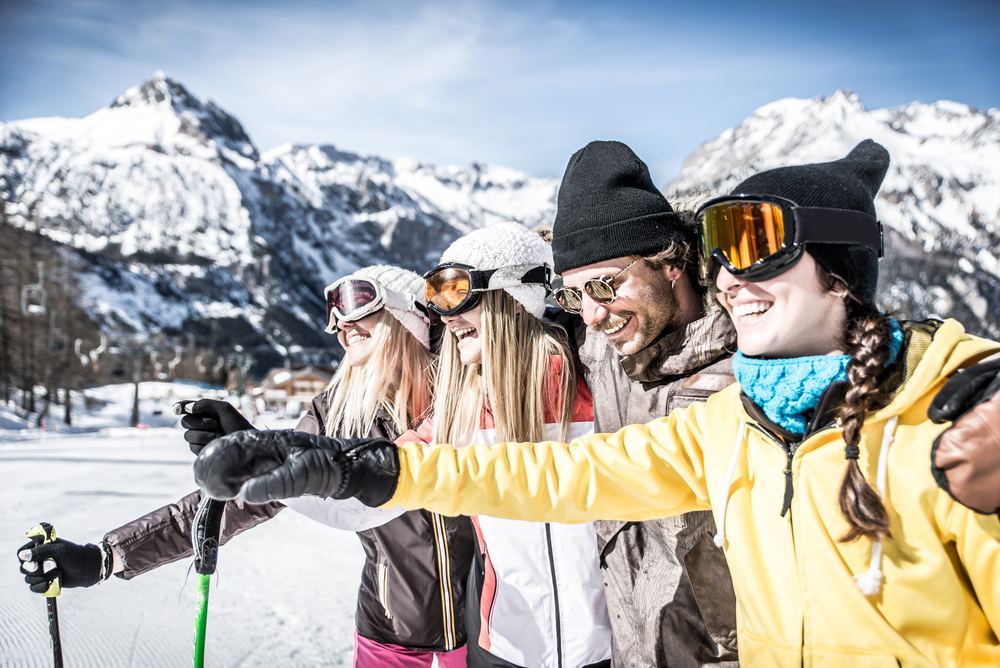 Rim Nordic ski area
Location: 35050 Highway 18, Running Springs
Rim Nordic Ski Area offers the best (and only) cross country skiing in Southern California—all while surrounded by undisturbed forests. Located in the San Bernardino Mountains, the ski area boasts over 13 miles of machine groomed trails.
Another reason why people flock to this Southern California ski resort is because it's cheaper than other areas. Here, you can spend a full day skiing for as little as $22 (free for children 10 and under). Rim Nordic Ski Area also offers a package for first-timers—this includes a one-hour lesson, rentals, and admission to the park for lower rates.

Mount waterman ski lifts
Location: California 2, La Cañada Flintridge
This ski area in Southern California has welcomed eager skiers and snowboarders for more than 80 years. Despite only having 27 trails, Mount Waterman Ski Lifts manages to turn a regular weekend into an action-packed getaway.
This hidden gem of a resort has a wide variety of runs on its grounds, 65 percent of which are advanced. But that's not all—beginner and intermediate runs are also found at the top of the mountain. All in all, Mount Waterman gives a whole new meaning to the phrase "off the beaten path" and offers wonderful skiing in Southern California sans crowds.
Alta sierra ski Resort
Location: 56700 Rancheria Road, Wofford Heights
Located at the southernmost end of the Sierra Nevada Mountains, Alta Sierra Ski Resort (open during normal circumstances) is a little-known spot in SoCal. While the trails at this resort are largely intermediate, visitors can still find something to enjoy. Alta Sierra Ski Resort also boasts the only tubing park in Kern County.
Swoosh down the trails, then hop back into your car to continue your adventures. Drive a bit further up north to find plenty of other cool things to do in the Central Valley. Happy spring skiing.