By

California.com
December 20, 2020
As California mitigates health risks during the COVID-19 pandemic, some travel restrictions may remain in certain communities. Call the local and regional tourism offices to learn more about the restrictions in your intended destination. Thank you for reading, and stay safe.
Snowy mountains and powdered slopes may not be the first things that come to mind when thinking of the Golden State. The sandy beaches, sunny skies, and desert valleys are usually in the spotlight when it comes to California landscapes. But there are numerous world-class ski destinations hidden among majestic mountains just waiting to be explored.
Whether you're looking to stay at a coveted California ski resort or drive to the nearest slope to test your skiing skills, there are destinations fit for every skier (or snowboarder) on this ski tour list. Get ready for the ultimate winter getaway, because you're going to love making skiing in California an annual ritual.
Incredible places to ski in Southern California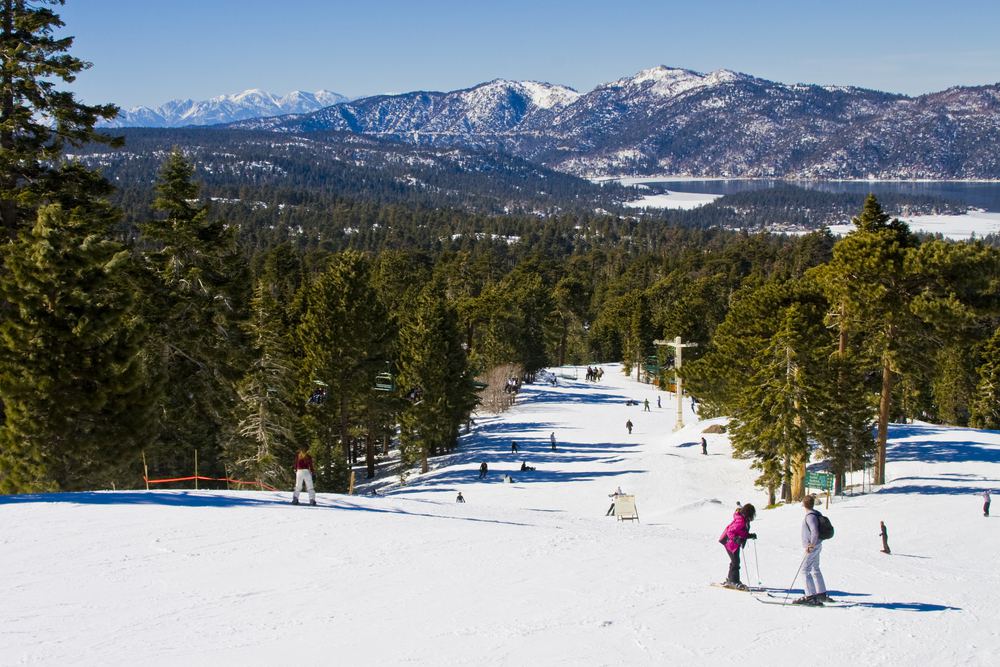 Big Bear
The alpine regions of Southern California make for an especially exciting ski tour. Big Bear Mountain Resort is the epicenter of skiing and snowboarding in the region and for good reason. For starters, there are two ski properties on-site—Bear Mountain and Snow Summit—which are located two miles apart. Bear Mountain is known for its award-winning terrain parks, highest lift-served peak, and largest beginner area in SoCal. Meanwhile, Snow Summit is renowned for its 240-plus acres of skiable terrain and wide-open runs. After you're done skiing, you can head to the town of Big Bear, which boasts plenty of lodging, restaurants, and nightlife destinations for an evening of relaxation.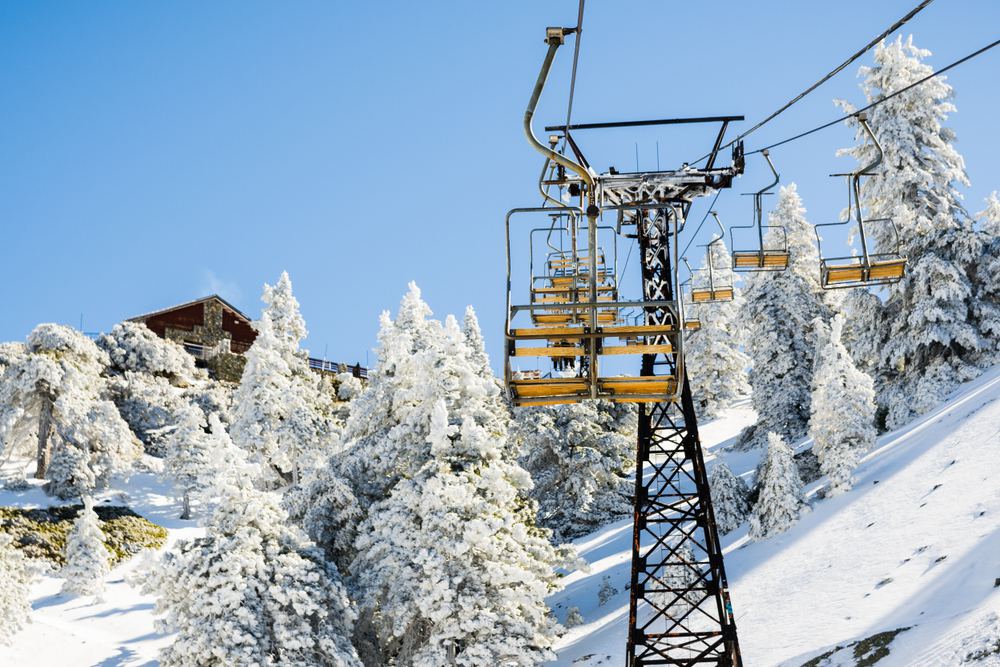 Mount Baldy
The San Gabriel Mountains in San Bernardino County offer plenty of trails for California skiers of all levels. The mountain features 26 trails serviced by four ski lifts, plus a seven-lane tubing park. California skiers looking for a challenge will be pleasantly surprised; about 54 percent of the runs on this mountain are advanced, with the longest one spanning two and a half miles.
Located a mere 20-minute drive away from Los Angeles—the Mount Baldy Ski Resort offers the quickest accessible ski tour get away from the city to Mount Baldy. The resort offers ski lessons for those looking to brush up on their skills, and a 15-minute ride on the Sugar Pine Chair lift will take you to the popular Top of the Notch Restaurant. California skiers frequent this restaurant for its scenic staycation. At an elevation of 7,800 feet, the dining destination boasts an excellent menu and panoramic views of the Angeles National Forest overlooking Southern California.

Lake Arrowhead
Is there anything more thrilling than skiing down the side of a snow-dusted mountain? Whether you're embarking on a winter getaway with your family, taking your significant other on a cozy adventure, or planning a solo trip around California, booking a winter cabin around Lake Arrowhead doesn't disappoint. Exhilarating winter activities await you on the mountains surrounding Lake Arrowhead.
At an elevation of 5,174 feet lies the Lake Arrowhead Resort and Spa, which promises to satisfy the needs of snow-sports enthusiasts of all ages and abilities. From ice skating and skiing to snowboarding and snowshoeing, you can frolic in the great outdoors to your heart's content. Plan your ski tour in December, and you'll find yourself in a winter wonderland—the whole town is filled with holiday cheer and festive decorations.


Best Ski Spots in Northern California

Mount Shasta
From hiking and ice skating to snowshoeing and cross-country skiing, Mount Shasta has an abundance of fun things to do during the winter holidays. Reserve your tickets at Mt. Shasta Ski Park—the go-to spot for NorCal skiers. Mount Shasta Ski Park caters to California skiers of all levels, with the terrain divided into 20-percent beginner, 55-percent intermediate, and 25-percent advanced lanes. There are more than 425 acres of skiable land and 32 trails at the park, with the longest one spanning 1.25 miles.
You won't have to limit your ski tour to one day; there is a variety of lodging options on Mount Shasta. A popular choice is the Mount Shasta Resort, which features an 18-hole golf course, a spa, and eateries. If you feel like switching it up, The Mount Shasta Ranch Bed and Breakfast is a great alternative to a hotel. The two-story ranch house offers affordable comfort in a rustic setting that'll make you feel right at home.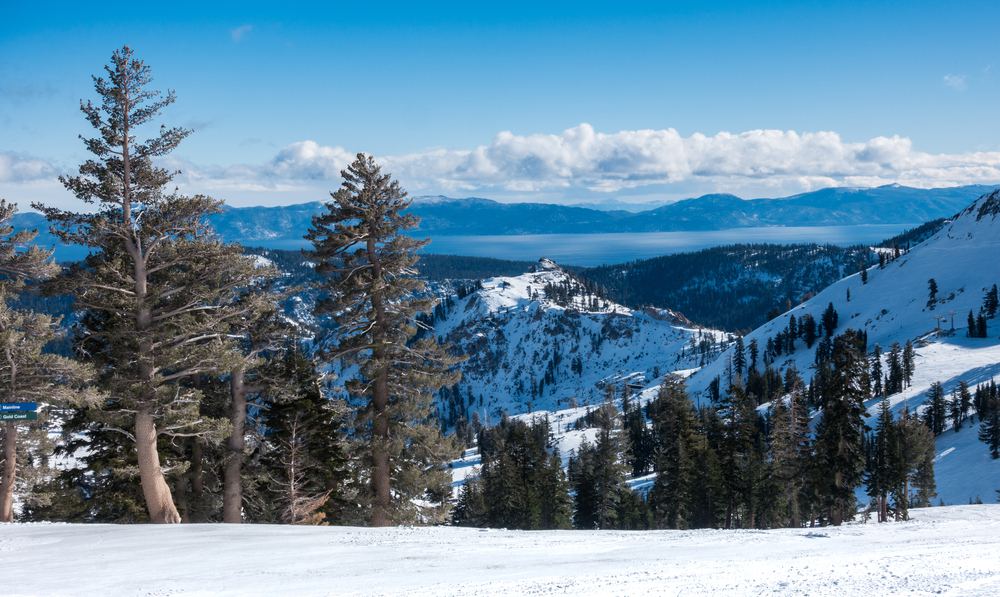 Squaw Valley
As the host city for the 1960 Winter Olympics, you know Squaw Valley delivers when it comes to winter sports activities. You don't have to be an Olympics-level champion to book a ski tour at this NorCal ski spot, though—there are fantastic beginner runs located in the mid-mountain area as well. The intermediate and beginner slopes are a far cry from the run-of-the-mill, lower mountain slopes found at other locations. High Camp offers four lifts to mellow groomed trails where you can ski down the slopes while admiring the extraordinary lake and mountain views.
Expert California skiers will love the Palisades chutes. This "Squallywood" terrain has been featured in countless ski films. Expect a crowd at this Squaw Valley spot, and if you go big here, plenty of chairlift riders will likely watch and cheer. Stay the weekend at Squaw Valley Resort and hone your skiing and snowboarding skills amongst world-class champions for the ultimate motivation.


Lake Tahoe
Buckle up your ski boots, bring out the skis, and don your winter coat—it's time to conquer the powdered slopes of Lake Tahoe. You've been on a getaway to the south side of this majestic lake many times before, but you've seriously missed out if you haven't taken a ski tour on the northern side of Lake Tahoe yet. Northstar California Resort is located near the north shore of Lake Tahoe and is known for its impressive 3,000 acres of skiable terrain, high-end luxury accommodations, gourmet dining, and shopping.
The ski resort has terrain that is suitable for any ability, with 60 percent of it being categorized as an intermediate level. Northstar California Resort's seven world-renowned parks offer tree skiing and get 350 inches of snow per year. Many of the parks on-site offer extra features, so the resort is perfect for families, too—you won't hear a lot of whining from the little ones while on a ski tour here. Riglet Park is designed specifically for kids ages six and under.