By

Mackenzie Hutson
September 12, 2019
Though sourdough bread is believed to have existed in Egypt for more than 5,000 years before being brought to America by Christopher Columbus, the prevalence of sourdough bread in the United States goes back to 19th-century San Francisco.
Many miners brought their homemade sourdough bread starters with them when they relocated to the Bay Area during the Gold Rush, while others crafted their own or received it as a gift once they arrived. In order to protect their bread supply, miners would cuddle their bread starters when it got cold to prevent the yeast and bacteria from dying. And while baking homemade bread was incredibly common during this time, the bread created in San Francisco tasted different than it did back home—it was slightly more sour.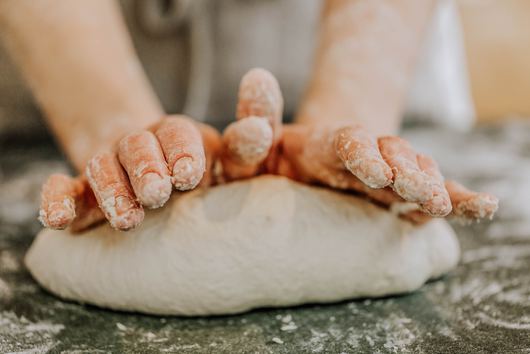 This phenomenon occurred thanks to a specific strain of bacteria that made the bread tangy and chewy, though many—including the famed baker Isidore Boudin—claimed it was the region's distinctly foggy climate that allowed the bread to take on these unique attributes. The bacteria is now known as lactobacillus sanfranciscensis, named after the city that started it all.
The official start of San Francisco sourdough is marked by the opening of Boudin Bakery in 1849—just one year after the Gold Rush began—and its popularity only grew from there. Numerous bakeries and restaurants have followed suit, as have individual bakers who specialize in everything from traditional homemade sourdough bread to gluten-free versions.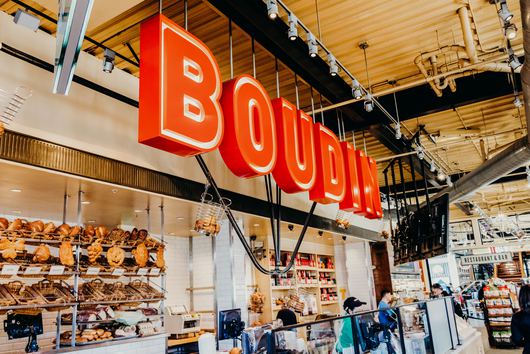 While many have tried to surpass Boudin, the most notable competitor is Tartine Manufactory in San Francisco's Mission District. With rich, crunchy outsides and fluffy, delicate insides—crafted by co-owners Chad Robertson and James Beard award–winning pastry chef Elisabeth Prueitt—Tartine's famous sourdough bread has become a favorite for tourists and locals alike. But don't take our word for it; it's definitely worth trying for yourself.