Refreshing coconut water is mixed with the bright flavors of lemon and ginger, the familiar taste of freshly squeezed orange juice, and the surprising boost of carrots and turmeric to create a glowing summertime concoction, straight from a Los Angeles juice bar. Whether you plan on taking a drive along the PCH, checking out art galleries, or spending a weekend around Anaheim—and checking out Star Wars land—you can fuel your adventures with the enticing flavors of California.
Since little says SoCal more than a high-quality Los Angeles juice bar, it comes as no surprise that the region is full of them. Whether you are looking for a full-on juice cleanse, a juice subscription, or simply a cool raw-juice bar to hang out at, there are endless options under the California sun.
The Best Los Angeles Juice Bar for a
Juice Cleanse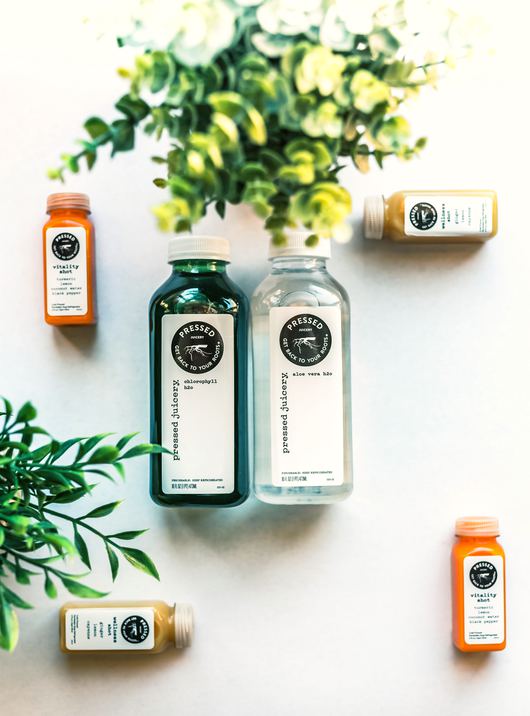 Pressed Juicery
Though Pressed Juicery is now a leading juice bar with dozens of locations across the country, it started out as a small juicery in the Brentwood neighborhood of Los Angeles. Providing everything from an endless supply of green juice to plant-based soft-serve, Pressed Juicery is the juice store of your dreams—and is arguably home to L.A.'s best juice cleanses. There are a variety of detox options to choose from; with three, 3-day juice cleanses, individual juices to build your own juice cleanse, and a loyalty program with notable discounts, Pressed Juicery is the juice bar to beat.
The Best Raw, Organic Juice Bar in Los Angeles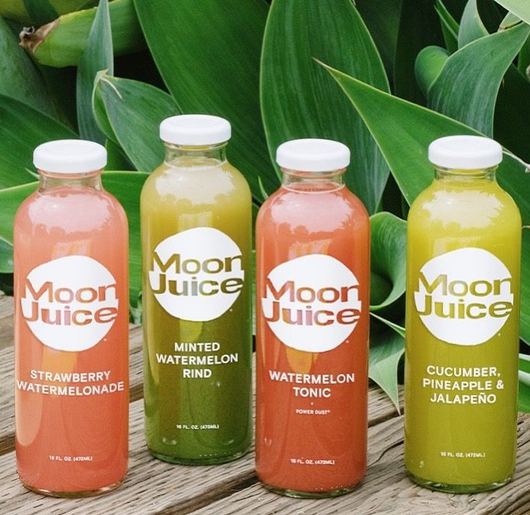 Moon Juice
Moon Juice has three Los Angeles locations: one in Silver Lake, one on Melrose, and one in Venice—all of which are dedicated to holistic health and the healing properties of raw juice. Inspired by her own journey through hypothyroidism and using produce from the farmers market to return her hormones to regular levels, Moon Juice founder Amanda Chantal Bacon created the raw, organic juice bar to help others heal. Choose between the organic, raw juice; hydrating tonics; and plant-based milks, and watch Moon Juice work for you.
The Best Natural Juice Bar in Los Angeles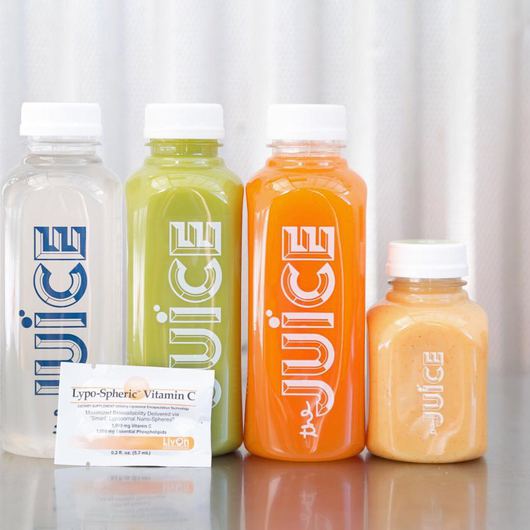 The Juice
Looking to start a juice cleanse or find a raw, organic juice bar in Los Angeles? The Juice has you covered. Situated in Atwater Village, The Juice is committed to crafting delicious drinks from sustainably farmed produce. Since organically grown fruits and veggies are higher in vitamins, minerals, phytonutrients, and enzymes, the body gains more nourishment from these juices. (And as an added bonus, organic farming practices require less water and reduce pollution.) In addition, each one of the juices here is made using raw ingredients, which are placed through a cold-press juicer to create the purest, freshest juice without any additives. Head into one of the natural juice bar's three locations, or opt for juice delivery to get everything you need for a cleanse.
The Best Smoothie and Juice Bar in Los Angeles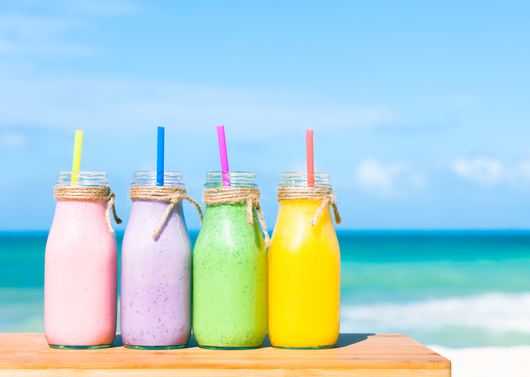 Kreation Organic
The Kreation Organic menu is full of snacks, kombucha, smoothies, cold-pressed juices, and gluten-free cookies that will satisfy every healthful food and drink craving. Head to one of the numerous locations and order the red velvet smoothie to taste the dreamy combination of almond milk, yogurt, vanilla extract, raspberries, and frozen bananas. Or, go with the cold-pressed raw juice called harmony, featuring ginger, lemon, and apple.
The Best Raw Juice Bar in Los Angeles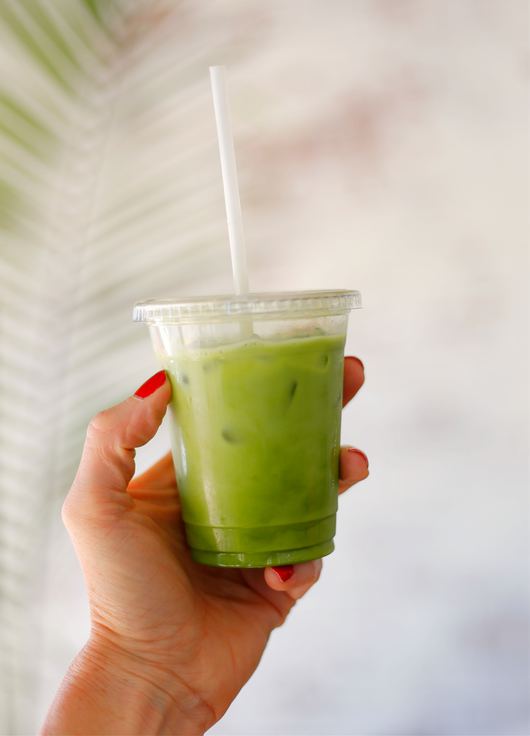 Beverly Hills Juice
Opened in 1975, Beverly Hills Juice is one of L.A.'s original juiceries. For a quick sip of health, get a shot of wheatgrass or turmeric juice. Or, go for the famed "Banana Manna" shake highlighting bananas, apples, and almond milk—and add orange, raspberry, or coconut juice to the concoction—for a vegan treat that will keep you coming back. Whatever you decide on, take some time to relax and enjoy the history of this family-owned Los Angeles juice bar.
Wherever your day in L.A. takes you, there is sure to be some incredible fresh-pressed juice nearby—so head out to surf the teal waves (or create the perfect beach waves that'll make it look like you did); go shopping for some new swimwear; and check out the local surf shops with a hydrating boost of fresh-pressed juice.