It is no surprise that the wallpaper trend from several years back is still alive and kicking. With its relatively inexpensive cost and the simplicity with which it can be set up, wallpaper is the perfect solution if you are looking for an interior design update, seeking an alternative to hiring painters after just moving in, wanting to bring the outside in—without having to hire landscapers and gardeners—or needing to find a way to add some color to your rooms without angering your property manager. But before you start conjuring up images of dated barnyard-animal prints, faded colors, and aged paper falling off the walls, discover today's modern wallpaper designs, trends, and textures.
1. Jungle Chic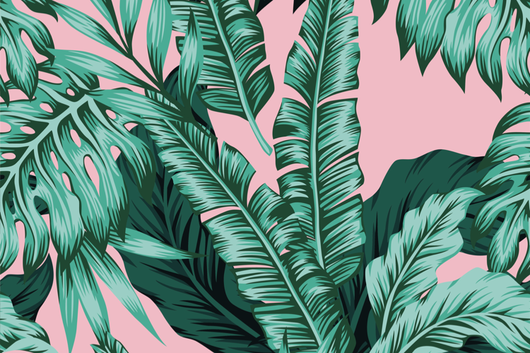 Tropical prints have been popping up in fashion design, interior design, and everything in between. With a range of styles from palm leaves to monstera prints, lush wallpaper is the perfect way to bring in a touch of the outside. Plus, jungle-chic prints are incredibly versatile and available in a multitude of colors. From the white backgrounds of Palm Beach leaf designs; to the dark, Art Deco palm-tree patterns, plant life can complement any design style or space.
2. Royal Colors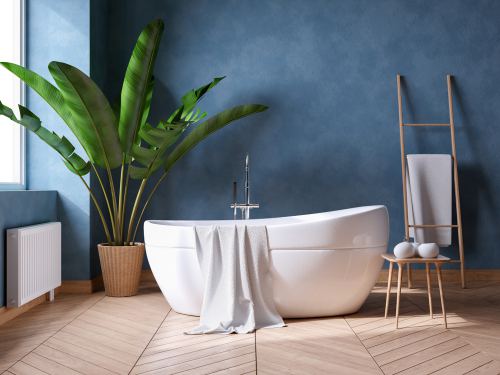 Jewel tones add a touch of luxury to every room and enhance the elegance of a formal sitting or dining area. Colors such as teal, emerald green, and plum help warm up a space, creating the appearance of intimacy and comfort. A single wallpapered section can become the focal point of a room, serve as a conversation starter, and make an otherwise white or empty space appear more home-like and welcoming.
3. Whimsical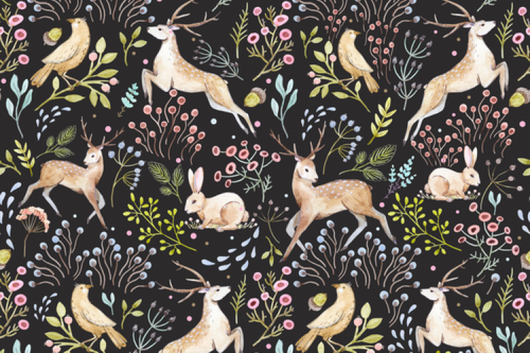 Fanciful wallpaper designs bring together farm or forest life with floral accents to create the ideal blend of sophistication and child-like imagination. This combination of flora and fauna is the perfect imagery to relax the mind after a long day, encouraging it to wander and create dreamy scenarios. These patterns also tend to sport only two or three colors, so they appear less busy and create a sense of cohesion throughout a room.
4. Hand-Printed Designs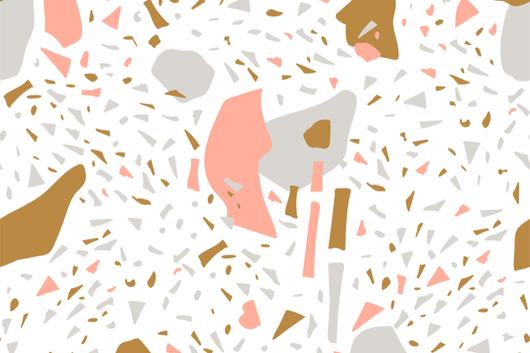 On par with the current graphic design trends, hand-printed designs are sweeping the country, adding a touch of personalization to the home. Since these designs are intended to be one of a kind, the patterns are more free-form. This helps to create a touch of whimsy without losing the maturity of modern wallpapers. These designs also generate a sense of playful cohesion in the space without alluding to the need for perfection, making them the ideal solution to an empty kitchen or living room wall.
5. Cosmos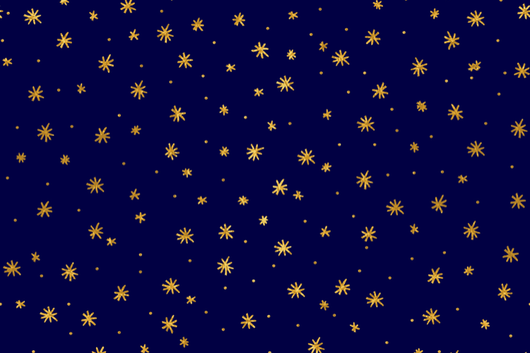 Star-inspired wallpapers have taken over home decor in the past several years. Between strict star prints, constellation patterns, and designs based on the 12 astrological signs, there are hundreds of ways to incorporate this trend into your home. The cosmos wallpaper styles tend to have dark blue backgrounds and are topped with lighter-colored design elements, making them a great option for a focal wall. Since they are darker than many other modern wallpaper designs, it's best to place them in areas of the house that have lots of natural light or bright furniture and flooring to help balance out the intensity of these striking designs.
6. Floral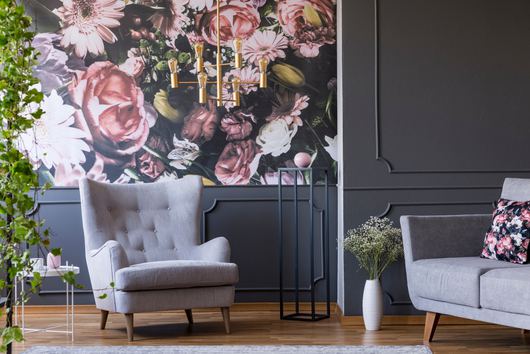 While flowery prints may automatically remind you of Grandma, today's floral designs have undergone a modern update. Available in large-scale prints with bold colors or in smaller, pastel-shaded designs, floral patterns are diverse and allow you to match the walls to your existing decor—and can even inspire entirely new styles. From tropical blooms to springtime blossoms, the possibilities are endless.
7. Metallic
Featuring everything from flecks of gold to stripes of silver, metallic-accented wallpaper adds texture to walls. The shiny elements create an elevated level of interest and creativity in a space, as the designs appear differently whenever the lighting in the room changes. These wallpaper designs are great because they come in different styles; from Art Deco, to modern, to whimsical, to floral, metallic elements are not mutually exclusive from other patterns or colors—making them incredibly versatile.
8. Retro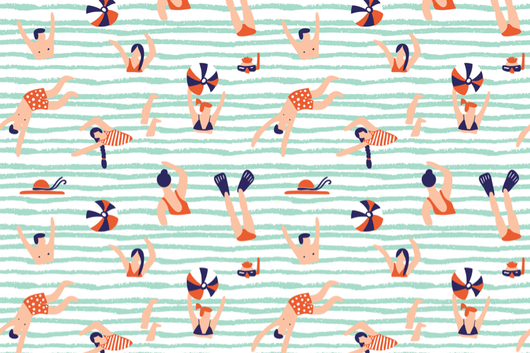 If you are looking for a throwback wallpaper, then a retro design is in order. Featuring geometric shapes in modern colors, the old-school prints have become much more
simplistic, so they now blend into other styles more easily. These types of patterns add a touch of flare in an unexpected way by introducing an organized chaos of repeated designs, whose details come alive upon closer inspection. Retro wallpapers are ideal for powder rooms or dining nooks, where guests can get up close and personal with the full picture.
9. Abstract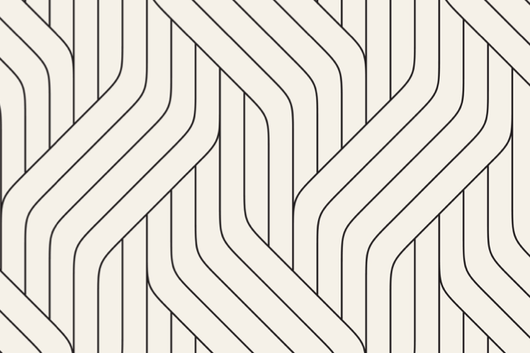 Abstract patterns typically come in dual tones with a plain background accented by creative shapes and textures. These designs add character without drawing too much attention, allowing statement pieces placed throughout the room to shine. Abstract patterns can create a sense of motion and serve as good alternatives to plain walls in entryways, mudrooms, and hallways.
10. Textured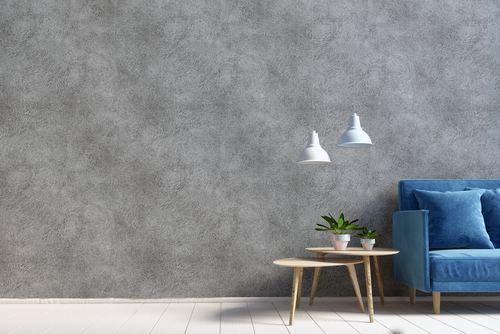 Textured walls have the ability to mimic intricate tile work or finishes like cement, wood, or fabric. Since it is an additional element, texture can complement any color or design, allowing it to fit into every room seamlessly. These designs are particularly effective in transitional spaces where the outside meets the indoors, as they meld the textural style of the exterior with the refined elegance of the interior spaces.