Now that the holidays have passed and the New Year has officially started, it may seem like there's nothing left to look forward to in January. But luckily, California offers plenty of weekend adventures to keep your days cheery and bright despite the cloudy skies and chilly temperatures. Whether you want to start 2020 off right by savoring fresh crab by the ocean, attending an A-list celebrity film festival, or seeing an epic rock concert, these top California events are worth checking out—and they're bound to make for an entertaining January. Here are the best things to do in California this month.
California Restaurant Month
You might want to hold off on starting that new diet. January is the best time of year for California foodies. Throughout the month, numerous cities across the state—including Oakland, Lake Tahoe, Napa, San Luis Obispo, Los Angeles, and San Diego—host their own restaurant weeks (though some last 10 days or more), when eateries offer special deals and affordable prix-fixe menus. See if your favorite local spots are participating, and get ready to savor the flavors of the Golden State.
Santa Barbara International Film Festival
Santa Barbara, January 15–25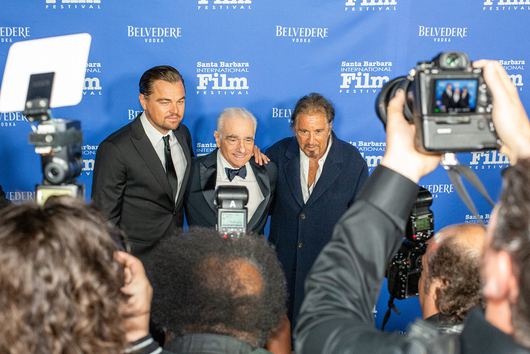 Cruise to the Central Coast to experience Santa Barbara's famed red carpet event, where Hollywood's A-listers and the film industry's best gather at the Arlington Theatre for 11 days of film screenings, celebrity tribute events, panel discussions, and star-studded soirees. The 35th annual festival will showcase acclaimed films such as A Bump Along the Way and honor Brad Pitt, Laura Dern, Renée Zellweger, and Scarlett Johansson for their standout work. While you're there, set aside some time to explore the beachside city of Santa Barbara. sbiff.org.
San Diego Lunar New Year Festival
San Diego, January 17–19
Keep the 2020 celebrations going by ushering in the Lunar New Year at this lively fest featuring fireworks, live entertainment, and family-friendly activities. Head to the SDCCU (Qualcomm) Stadium to spend the weekend savoring Asian street food, watching lion and dragon dances, perusing the Cultural Village marketplace, playing games, listening to music, and hopping on the carnival rides. lunarnewyearfestival.org.
Napa Truffle Festival
Napa Valley, January 17–20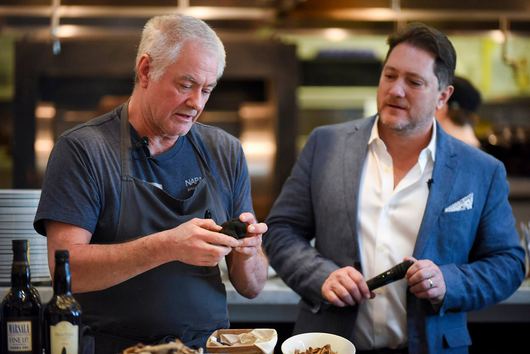 Experience the magic of this mysterious fungi at North America's premier truffle fest. Special events abound, from truffle orchard tours and wild mushroom forays to a special dinner at the Michelin-starred restaurant La Toque and a truffle lunch at Del Dotto Vineyards. More fun can be found at the Festival Marketplace, taking place at the Oxbow Public Market in downtown Napa, where you can watch cooking demos by top chefs, indulge in food and wine pairings, buy fresh truffles to inspire your own culinary adventures, and savor such delicacies as truffle fries and oysters with truffle oil. napatrufflefestival.com.
iHeartRadio ALTer EGO
Inglewood, January 18
The biggest names in alternative rock come together at The Forum for this star-powered music festival. At the third annual event, rock out to the beats of Billie Eilish, The Lumineers, The Black Keys, Coldplay, Blink-182, and more. If you can't make it to the Los Angeles area, don't fret: You can still catch the riveting performances by streaming them via LiveXLive or tuning in to one of the rock iHeartRadio stations. iheart.com.
Winter Fancy Food Show
San Francisco, January 19–21
The West Coast's largest specialty food and beverage trade show takes over San Francisco's Moscone Center for three days, bringing more than 80,000 trendy, high-quality products from across the country and the globe. Taste your way through the various booths—featuring an assortment of artisanal coffee, cheese, confections, exotic spices, and much more—meet the innovative producers, and attend panels about the future of food. specialtyfood.com.
Crab Feast Mendocino
Mendocino, January 24–February 2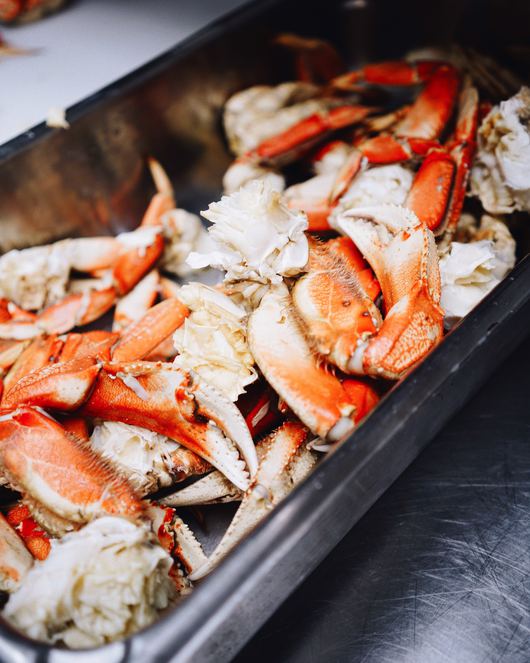 Shrug off the winter blues in the stunning North Coast town of Mendocino, where it's high season for fresh Dungeness crab—and time for the epic Crab Feast. This 10-foodie fest celebrates the coveted crustacean with a series of family-style crab boils, cioppino feeds, winemaker dinners, a crab cake cook-off, and whale-watching and crab-fishing adventures. Spend an entire weekend in Mendocino County to get the full experience and revel in the rugged beauty of the region. visitmendocino.com.
Which event do you plan on attending? Let us know in the comments.