By

California.com
May 21, 2019
If the constant arguments over where to go to dinner or what to do for date night are getting you down, then it's time to spice things up. Enter: cooking classes, where the fresh herbs and spices mix with good conversation and bonding to create unforgettable experiences.
Cooking classes provide experiential opportunities to step outside of your comfort zone, meet new people, and learn how to create restaurant-quality meals at home. Classes throughout the state highlight the local ingredients that make a particular region unique—from locally produced olive oils, to artisanal cheeses, to organic produce from the farm down the street—making them the perfect activities to do in your hometown and at your next vacation destination. Options accommodate all skill levels and range from crafting eggs Benedict for Sunday brunch to Italian classics for date night. While learning new techniques is great, the best part of these classes is being able to enjoy time together as you take on new challenges and mold new traditions. Of course, indulging in the hard-earned fruits of your labor isn't bad, either.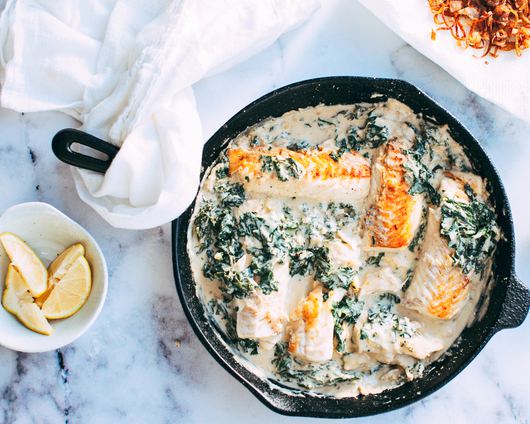 Today's options are breaking traditional boundaries, with professional chefs who come to your house, resorts that offer culinary classes to their guests, and companies that provide private classes and group experiences. The majority of classes last about three hours and provide skills and experiences that will last a lifetime.
Cooking Classes Across California
Cozymeal is a unique platform available in the San Diego region, Greater Los Angeles area, San Francisco Bay Area, and downtown Sacramento. The company pairs interested participants with professional chefs based on the type of cuisine they want to cook and the price point that works within their budget. This service is particularly interesting, as many of the classes can be held at either the customer's home or at the chef's place during various times of day, accommodating all availabilities.
cooking classes in Southern California
Hipcooks has numerous locations throughout Los Angeles, Orange County, and San Diego that offer diverse three-hour classes—all at a single, relatively inexpensive price point. The company uses fresh, organic ingredients whenever possible and strongly discourages the use of measuring utensils during the cooking process. Learn basic cooking skills and find new ways to have fun in the kitchen by taking a class on how to prepare an elegant dinner party, a romantic meal for date night, or a regional dish from another country.
Cook LA is located in Studio City near Universal Studios. This affordable cooking school offers a wide range of lessons using seasonal, fresh ingredients. Learn how to make Cajun dishes, Thai favorites, or Spanish tapas while perfecting your cooking techniques and creating special memories.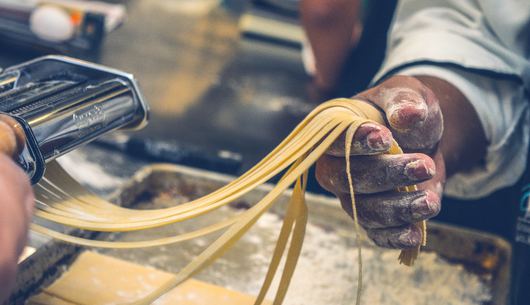 Cooking Classes in Northern California
Breakthrough Sushi is located in San Francisco but is available for home and office visits throughout the Bay Area. The culinary school incorporates gluten-free, organic ingredients into its dishes, and it is the first and only company in the United States to offer sustainable team-building sushi classes. Hosting monthly public classes, Breakthrough Sushi is an ideal date destination for preparing and eating Saturday brunch.
Situated in Napa, Silverado Cooking School offers a series of three-hour classes that turn seasonal, farm-fresh ingredients into three-course meals. With an array of sessions focused on varied cuisines, Silverado Cooking School is the perfect place to enjoy the bounty of the Napa Valley, embark on a new epicurean adventure, learn the ins and outs of French cooking, and spend date night.