By

Fran Endicott Miller
November 21, 2019
The Bay Area's world-renowned food scene recently heated up again with the debut of Ittoryu Gozu, a Wagyu–centric restaurant in San Francisco's SoMa neighborhood. To properly prepare for the opening, owners Ben Jorgensen and Marc Zimmerman flew their entire team to Japan, where they toured the farms that supply the kappo-style eatery with its beef, studied the nuance and versatility of the Wagyu breed, and immersed themselves in omotenashi—the Japanese hospitality concept of taking pride in anticipating and fulfilling guests' needs.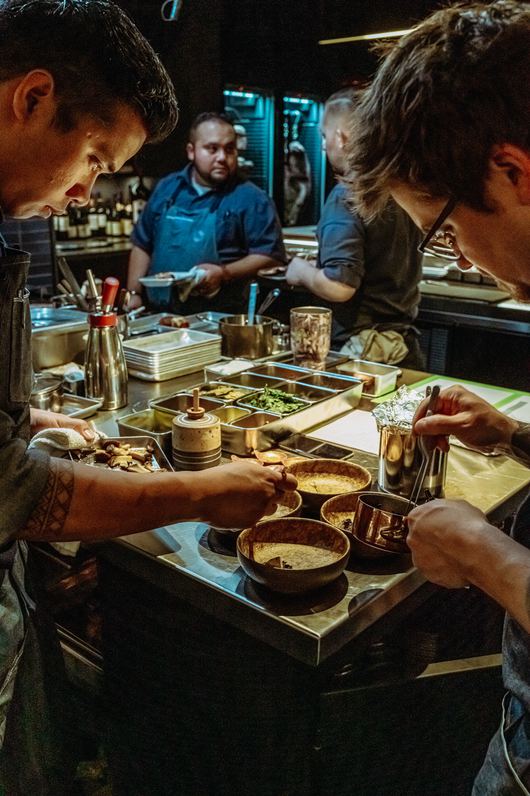 This level of owner commitment bodes well for Gozu's guests, who sit at a 25-seat, U-shaped high table that surrounds the small kitchen, the center of which features a robata-style grill that is kept aflame with imported Japanese white oak. (An additional table is tucked away at the rear of the restaurant, providing room for six to eight guests.) Kitchen activity is within arm's reach, and questions are encouraged. Chef Zimmerman will explain the origin of the beef hanging within the adjacent meat locker. He'll describe the carefully chosen Japanese prefecture in which the animal was raised. He can tell you what the animal ate, where it roamed, and how much it cost to purchase and import the entire animal—all 750 pounds of it—which will keep the restaurant stocked for about a month.
With Gozu, Jorgensen and Zimmerman have created a "nose-to-tail", full-set utilization experience where diners can explore Wagyu beyond the primal cuts of rib eye, New York, and tenderloin. Chef Zimmerman uses Japanese kappo-style cooking techniques—grilling, steaming, frying, and simmering—to guide guests through two multi-faceted, simplistic, and delicate menus featuring Japanese and local sea life, wild foods, and of course, Wagyu with prices ranging from $95 to $150 per person. (Á la carte options are available, too.) The restaurant also engages in a minimal waste program by burning bones as charcoal, rendering Wagyu fat for preserving and aging other meats and vegetables, and fermenting lean cuts to make house-made shoyu.
Zimmerman's culinary career spans the globe. Aside from launching locations of Alexander's Steakhouse in San Francisco, Tokyo, and Taipei, he's also worked in such high-profile Las Vegas restaurants as Nobu, Okada Japanese Restaurant, Social House, Restaurant Guy Savoy, and Lutèce. A graduate of the Culinary Institute of America, he and Jorgensen formed MZ Dining Group in order to create Gozu.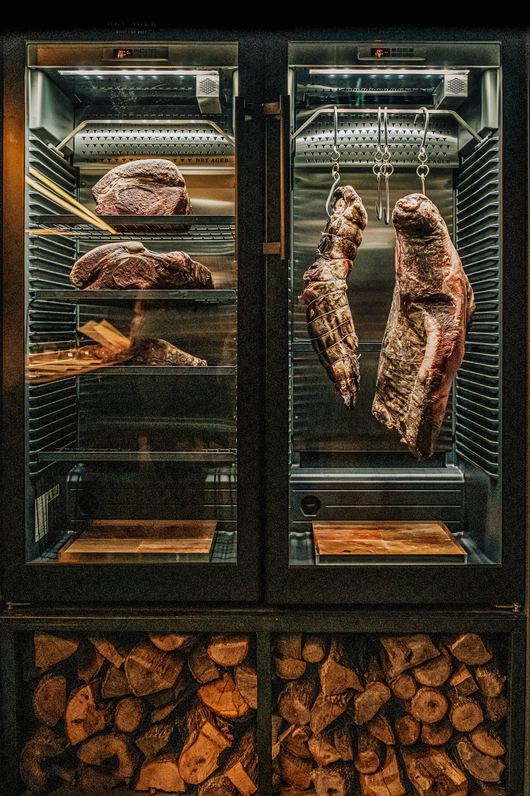 "Guests familiar with Marc's cooking style pre-Gozu will expect that they are walking into a beef-forward restaurant serving large cuts of A5-grade beef", says Jorgensen, whose previous restaurant experience includes early collaboration on the three-Michelin-starred Single Thread in Healdsburg. "Our culinary journey at Gozu extends far beyond the food and weaves itself into the design, the hospitality we show our guests, the benefits we extend to our staff, and the effort we put into our technology and marketing endeavors.
"Everything has intention for a tailored experience", Jorgensen continues. "Over the last several years, we have attempted to be as innovative as we can to bring a unique vision to the market that benefits diners, employees, investors, and entrepreneurs. Marc has been meticulously planning this restaurant for well over five years. Now, he finally has the power to flex his creativity with the Wagyu breed and encourage our team to do the same."
Indeed, Gozu's minimalist, charcoal-shaded interior places emphasis on the kitchen. Guests are greeted by a blackened steel wall that encases the private dining room and adjacent Whisky Lounge, a 12-seat space where regulars can store their own whisky bottles. Not interested in the amber elixir? No problem; diners can choose between various drink-pairing menus. Gozu's beverage director Lindsey Young curates a selection of cocktails, wine, nihonshu (Japanese sake), and beer to complement each dish.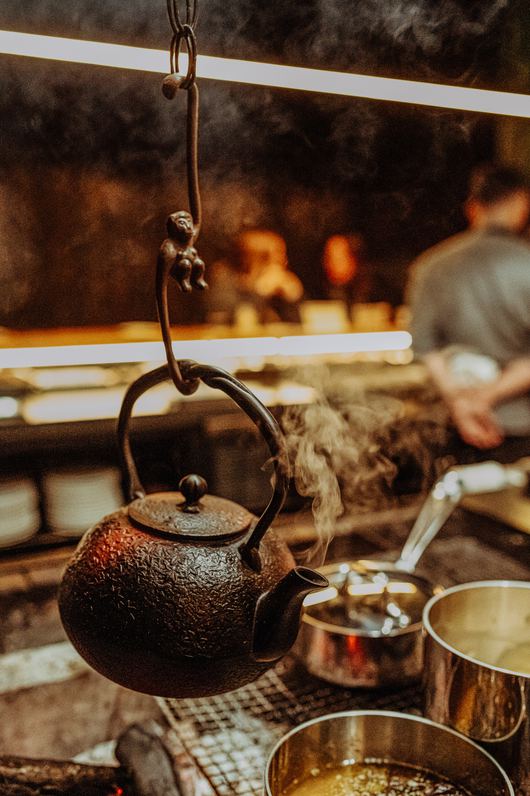 "Wagyu is seen as a luxury item, and at Gozu, we are serving it in a way that allows guests to taste it in new, different, and approachable preparations", says Zimmerman. "We honor the animal by serving it in its entirety. By doing so, we hope to shift the perspective of whole-cow use specifically in the Wagyu breed."
Want to continue your San Francisco culinary explorations? Head to the new Michelin-starred ramen spot, check out the best vegan restaurants, sip artisanal coffee, enjoy rooftop bites, savor Japanese-Peruvian fare, or grab some fresh-baked SF sourdough.