Salty Mediterranean air fills your lungs as the luscious landscape of the surrounding regions provides the best display of land and sea: Welcome to San Luis Obispo. Tucked halfway between Los Angeles and San Francisco, San Luis Obispo (SLO) boasts rich farmlands, scenic coastline, a relaxed beach-town ambience, and a metropolitan lifestyle—without the fast pace. As a college town, SLO always has a lot going on, too, making it an ideal weekend getaway. From hiking mountainous peaks, to leaving your mark with a piece of bubble gum, to checking out the art scene, to dining at delectable eateries, you'll discover plenty of things to do in SLO.
Getting to SLO
After exploring all that Big Sur has to offer, head south on Highway 1, continuing past the iconic Hearst Castle until you come upon the quaint town of San Luis Obispo. Make your way through the tree-lined downtown shopping district, meandering along Higuera Street to get a sense of the town's culture through its local boutiques and eateries before visiting one of the most iconic locations in town: Bubblegum Alley.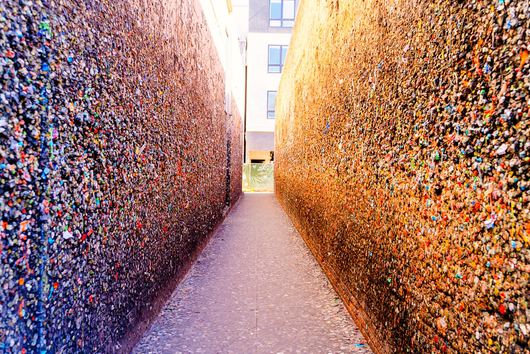 San Luis Obispo's Bubblegum Alley attracts hundreds of thousands of visitors every year, leading to approximately two million pieces of gum left behind on the 70-foot-long walls of the Higuera Street alleyway. With important decisions to make—like which color of gum to choose, what gum design to create, and where your creation should be placed—take some time to wander through the unique shops to find the right pieces of gum with which to make your mark.
Afternoon
Once your crowning accomplishment is documented with numerous gum-wall photos, some caffeine is in order. Walk right across the street to the mustard-yellow wallpapered walls of Scout Coffee Co. and allow the sweet scent of freshly roasted coffee to fill your soul with joy. The wooden tables and outdoor greenery provide the space with warmth, while a single sip of a latte illustrates the care and intention put into each step—from roasting the beans right down the street, to using house-made almond milk, to combining the milk and espresso into beautiful latte art.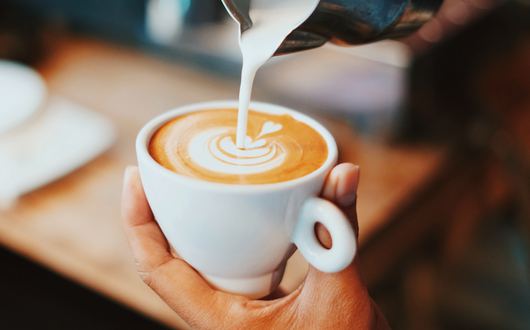 With a new pep in your step, head over to the Cal Poly campus for a hike in the Architecture Graveyard. This unusual attraction features 15 design projects from previous architecture and engineering students along the three-mile round-trip route. Make sure to bring water and a camera for this relatively easy trek; not only are the structures photo-worthy, but the hills also provide the perfect opportunity for watching the soaring birds and other local wildlife.
Evening
After a full day of exploring, check in to the quirky Madonna Inn for an unforgettable stay. As one of San Luis Obispo's most unique boutique hotels, the Madonna Inn provides an experience as much as it provides a place to lay your head. Choose between the 110 specially designed rooms—all of which boast a distinct theme such as antique cars and desert sands—indulge in a luxurious spa treatment, and live your best life.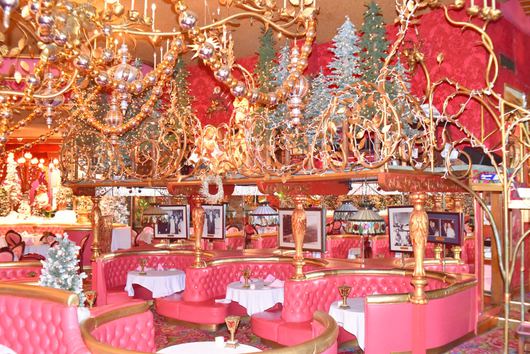 Head down to Alex Madonna's Gold Rush Steak House to dine in plush pink booths surrounded by elaborate chandeliers, stone pillars, and foliage as you sip from goblets that make you feel like royalty. Start with the artisanal cheese plate to savor an array of decadent varieties hand-selected by the chef alongside sweet honeycomb, candied pecans, Greek olives, and fresh grapes. If you're craving something more, order the cheese and fig crostini as well; the goat cheese perfectly complements the fig compote, while the pistachios sprinkled on top add a nice textural component to the dish. For your entrée, order the steak and lobster to truly feel like a king or queen; perfectly seared filet mignon is accompanied by succulent lobster, fresh lemon, and drawn butter. Make sure to stop by the bakery for one of the incredible—and gorgeous—specialty cakes that are almost too stunning to eat.
Once satiated, head back to your room and settle in for the night at this magical hotel as your first day in San Luis Obispo draws to a close.
Morning
Start your first morning in SLO right with a trip to SloDoCo Donuts. Open 24/7, this town staple has earned every bit of its fame, offering 100 varieties of creative (and delicious) doughnuts daily. Try the favorites—such as the Circus Animal Cookie, the mint-chocolate-chip devil's food cake, or the lavender raised doughnut—or get transported to another galaxy with the Star Wars bars, which will make you crave a trip to Star Wars: Galaxy's Edge even more.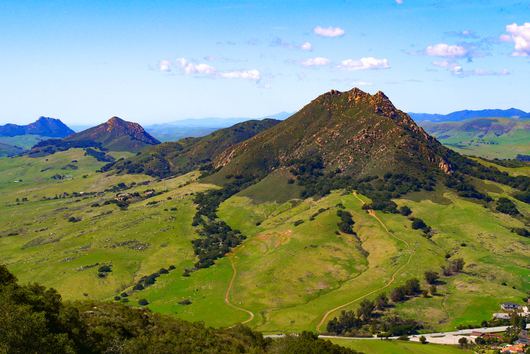 With your hunger at bay (and a nice sugar rush), head to Bishop Peak, the highest of the Nine Sisters in SLO County. The 1.7-mile uphill hike is heavily trafficked and shows off the beautiful panoramas and hillsides of San Luis Obispo—making it worth every tough switchback. The peak was created by volcanic magma 20-plus million years ago but features colorful wildflowers and sandstone boulders today. The entire out-and-back hike covers a distance of nearly 3.5 miles and provides the perfect morning activity.
Afternoon
After your strenuous hike, you've likely worked up quite an appetite, so it is time to hit up a local favorite: Firestone Grill. This California classic features some of the best BBQ in the entire Central Coast. Pick up the famous tri-tip sandwich, or opt for the special shredded-pork sandwich, both of which come highly recommended. Stay awhile to meet the residents of SLO, and soak in all the mouthwatering barbecue scents before going on the next adventure.
Walk across the street to the historic Fremont Theater to view the architecture and see what events are coming up; with such an eclectic collection of shows, this stop might determine when you will return to SLO next.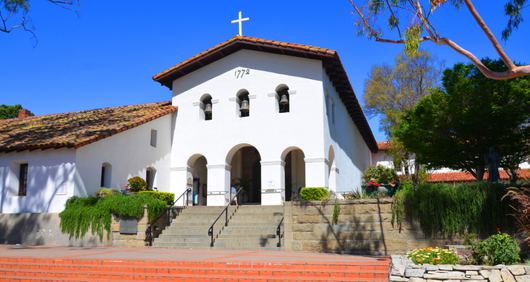 Once you've taken a couple of photos, head over to the Mission San Luis Obispo de Tolosa to check out California's fifth oldest mission. Located on El Camino Real, the mission was founded by Father Junípero Serra and now offers docent-led museum tours and beautifully landscaped gardens.
Evening
With a better understanding of San Luis Obispo's history, meander back toward the main drag to satisfy your sugar cravings at Doc Burnstein's Ice Cream Lab. Not only does the creamery create interesting ice-cream flavors—like Butterfinger Blast and monthly specials such as bananas foster—but its colorful, quirky interiors also transport you to an entirely different world. Featuring unique decor from floor to ceiling, Doc Burnsteain's provides you with numerous things to look at as you savor every bite of sea salt caramel or peanut butter and chocolate ice cream.
When you're ready for dinner, walk a few blocks southeast to get some take-out from Big Sky Cafe. Order the lentil hummus and crab cakes for appetizers, and follow them up with the organic chicken and goat cheese croquette salad or the vegan Spanish paella. Grab plenty of napkins and silverware, and then hit the road. It's movie time.
Drive down Higuera Street, continuing past the Madonna Inn, until you reach the fork in the road. Turn right, and follow Elks Lane to the Sunset Drive-In. With fewer than 20 drive-in movie theaters left in California, this is sure to be a memorable stop. The Sunset Drive-In is special; the venue shows double features of new movies starting at 8:30 and 10 p.m., so make sure to come prepared with blankets. There are also classic movie snacks such as candy and popcorn available, so stock up when you arrive, and settle in for hours of enjoyment.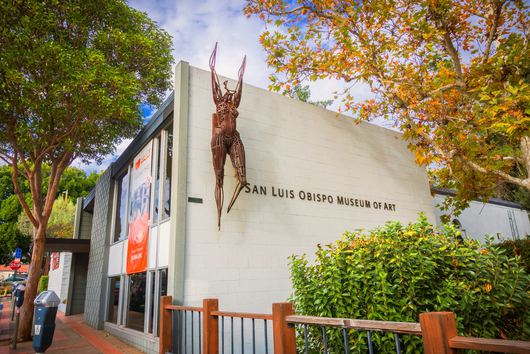 With a few long, exciting days in the books and plenty left to do in SLO and the surrounding areas, it is just a matter of time before you return. Next time, the Thursday night farmers market, the San Luis Obispo Museum of Art, and Firefly Gallery ought to be on the list for a trip that will make you feel less like a tourist and more like a local.
Before heading back home, consider stopping by a few more attractions in SLO County. The soft sand and sapphire waves of Pismo Beach; the campgrounds, trails, and water sports of Lopez Lake; and the elegant cuisine of Ember Restaurant are calling.