By

Mackenzie Hutson
July 25, 2019
California is home to a multitude of incredible surfing spots, many of which are concentrated in Los Angeles. The prolonged periods of warm weather, sweeping coastline, and great variety of surfing conditions allow surfers of all skill levels to enjoy the swells without compromise. After hitting up the local surf shops to get the right board and a wetsuit, head out to these Southern California beaches to find the surfing spots of your dreams.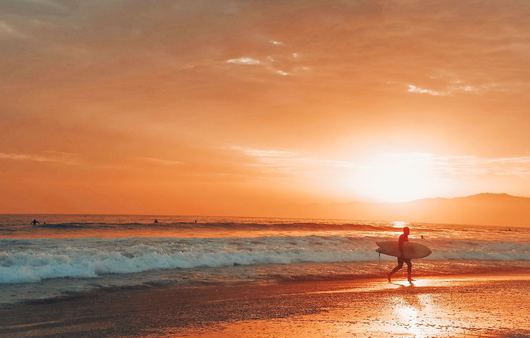 Venice Beach
The swells at Venice Beach are famously mellow, but don't mistake their moderate nature for a boring experience. While the lazy waves create the ideal setting for beginners and relaxed riders, there are still plenty of opportunities for thrill seekers. If the bustling sidewalks filled with street performers and funky shops aren't enough to spark your adventurous spirit, check out some of the more intense surfing spots to take advantage of the swells.
The Venice Breakwater and the Venice Fishing Pier provide enough structural displacement to fundamentally change the types of waves available. The Breakwater is created by a collection of rocks that causes sand to accumulate on the ocean floor, forming beautiful rights just waiting to be surfed. With its unique water conditions, this is a popular surfing destination, so make sure to get there early for your best shot at riding solo. Similarly, rocks underneath the water's surface at the Venice Fishing Pier create larger waves, creating a strong riptide and the perfect surfing conditions for experienced riders.
Regardless of where you decide to surf along Venice Beach, the experience will likely be one of your most memorable surfing trips in Southern California.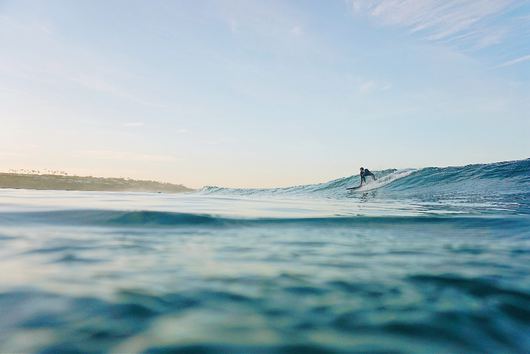 Zuma Beach
While Zuma Beach is one of the longest surfing beaches in the entire state, it is located farther north than most Los Angeles beaches, so it draws fewer crowds than the SoCal staples. The internationally renowned surf spot is famous for its even breaks across the entire expanse of beach, making it a great location for experienced or moderately experienced surfers looking for additional excitement.
Though Zuma Beach is an exquisite location, beginners may want to stay away; the intense riptide, 20-foot swells, and close-to-shore breaks make for a rigorous ride—so much so that sponsored, professional surfers can often be found along this stretch (keep your eyes peeled and your GoPro handy just in case).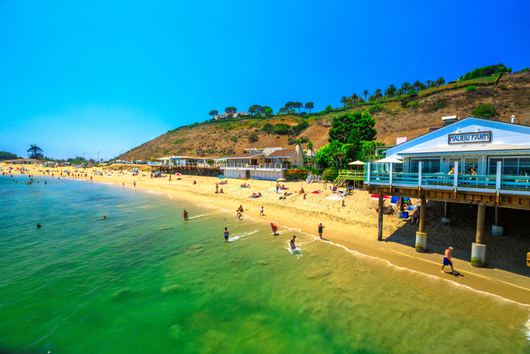 Malibu Surfrider Beach
Nestled between the Malibu Pier and the Malibu Lagoon, Malibu Surfrider Beach is one of the most iconic surfing destinations in the world. Situated just off the famous Pacific Coast Highway, Surfrider Beach provides the unique opportunity to experience three different breaks along a single stretch of sand.
This idyllic spot is a picture-perfect representation of Southern California beaches: volleyball courts, pristine white sands, turquoise waters, and surfers as far as the eye can see. Head to the third point to get your bearings if you are a beginner or have recently picked up surfing again, and save the other two points for more experienced riders. Keep an eye out for the surf camps that regularly occupy the gentle waters near the coastline, and make sure to explore the entire extent of the beach to get a true sense of Surfrider Beach. Stay at the nearby Surfrider hotel, grab locally sourced cuisine at Malibu Farm, and immerse yourself in the Malibu surf culture.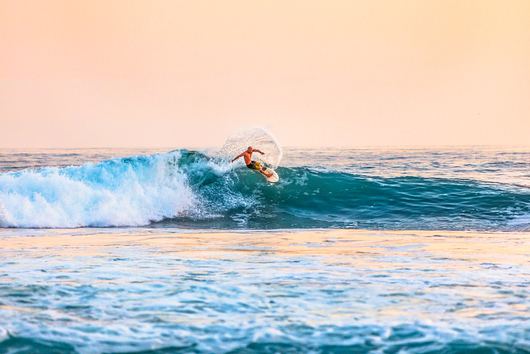 El Porto Beach in Manhattan Beach
Tucked away in the northern portion of Manhattan Beach, El Porto Beach is yet another prime example of the warm, white-sand beaches of Southern California. Due to its location between Manhattan Beach and Dockweiler State Beach, it is often lumped into these other two destinations, so it is less well-known to visitors.
But El Porto Beach is no secret among the locals, so make sure to arrive early to snag a parking spot and catch some unobstructed swells. The more experienced surfers know to come in the winter months, when the swells are larger and more consistent, but for less confident surfers, the smooth waves and sun rays of the warmer months provide a better option. El Porto Beach's central location also offers travelers a great alternative to lounging at the airport during layovers, so visitors can head out to play some volleyball, walk along the shore, and longboard on the paved pathways between surfing sessions.
Heading to San Diego next? Check out their best surfing destinations.