By

California.com
January 18, 2021
Life has its ups and downs—we call them squats. Quarantine may have disrupted our typical workout routine, but we're not letting it demotivate us. We've got to hustle for the muscle and maintain a healthy diet to kick some butt and fulfill our 2021 fitness goals. Thanks to the Internet and social media, we have easy access to workout videos, training tips, and health advice to establish a better lifestyle.
Since there are plenty of platforms for people of different interests, you may get lost in the abundance of health and fitness blogs. We've done the hard part for you and compiled a list of the best fitness bloggers from California to follow this year. Ready, set, sweat!
Golden State Health And Fitness Blogs

1. The Hollywood Trainer
Healthy meals, virtual workouts, and motivation—The Hollywood Trainer has it all. Founded by Jeanette Jenkins, the women's fitness blog inspires you to achieve your goals with new exercises, videos, workout challenges, fat-burning tips, and delicious recipes. The Hollywood Trainer has over 600 workout videos that cover 10 different methods of training, including yoga, pilates, kickboxing, HIIT, dancing, and boot camp workouts. As one of the best fitness blogs to follow, The Hollywood Trainer is guaranteed to get you toned with the help of its incredible exercise library.
2. Petite and Toned
Petite and Toned is a fitness lifestyle blog that combines exercising, organizing, decorating, and fashion. Founder Berniedette created the blog to share all the things she's passionate about and to pass on wisdom and discuss fun finds along the way. Pilates and yoga hold a special place in Berniedette's heart, but the Bay Area resident doesn't limit herself to that. She also shares healthy eating habits that don't require sacrificing your favorite treats.

3. Love Sweat Fitness
Love Sweat Fitness is one of the top fitness blogs that'll instantly get you hooked. Based in Orange County, Katie Dunlop is the female fitness blogger behind Love Sweat Fitness—she launched the health and wellness website after her own 45-pound weight-loss journey and lifestyle makeover. The blog offers daily workouts, premium exercise plans, nutritious recipes, free detoxes, and an amazing community of women with shared goals. The daily exercises vary from yoga and HIIT classes to full-body sculpting and safe workouts you can do anytime.

Fitness Lifestyle Blogs That'll Inspire You

4. Natalie Jill Fitness
Specializing in weight loss and functional bodyweight training, Natalie Jill Fitness is all about killing F.A.T.—"false assumed truths" people tell themselves about their body. The fitness and nutrition blog aims to help people age in reverse and level up their lives by doing different types of exercises. You'll find plenty of core and thigh workouts, shoulder exercises, and no-equipment at-home workouts on Natalie Jill Fitness. Blast your outdoor workout playlist on full volume and unleash your potential.
5. Barbell Blondie
Barbell Blondie was founded by fitness blogger and nutritionist Natalie Carey. Based in San Francisco, she aims to boost the confidence and self-worth of every person she trains with while providing online, one-on-one, and tonal training. She customizes the workouts based on the muscles you want to exercise and the goals you want to achieve, preparing exercises designed explicitly for your body and abilities. Whether you prefer boot camp classes or lifting weights, there's something for everyone with Barbell Blondie.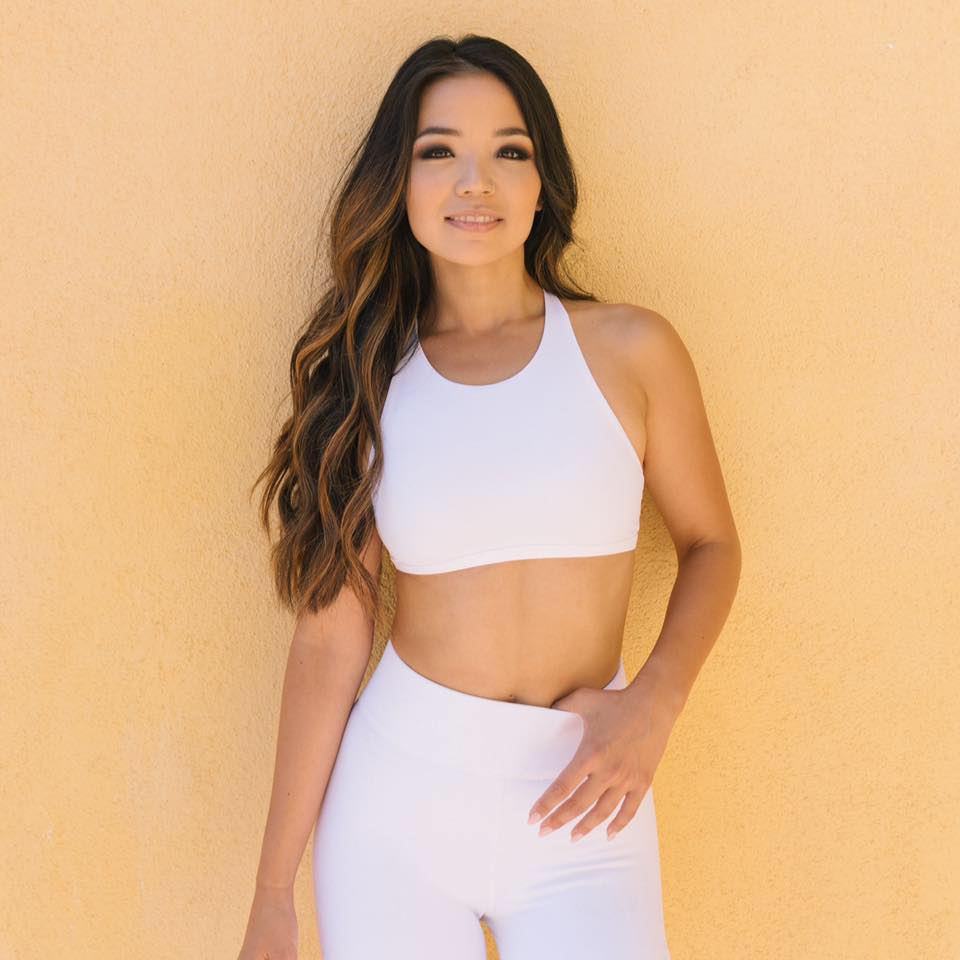 6. Sohee Fit
Created by L.A. resident Sohee Lee—a certified strength and conditioning specialist and certified sports nutritionist—Sohee Fit is a popular fitness blog that teaches you how to exercise smarter. Here, you'll come across various fitness content such as science-backed diet tips and training technique demonstrations. Sohee Fit's mission is to help you establish a lasting and effective approach to dieting and exercising. Join the monthly training program Lift With Sohee to receive four strength-training sessions per week, exercise demos, and walkthrough videos to create a healthier lifestyle and stronger mindset.

Female Fitness Bloggers Changing The Industry

7. Cassey Ho
Cassey Ho is the mastermind behind Blogilates, the No. 1 female fitness channel on YouTube and one of the top health and fitness blogs in the world. The award-winning fitness instructor and entrepreneur makes every Pilates class fun by fusing pop music together with her routines—she calls it POP Pilates. Aside from total-body workouts, Blogilates also offers an exciting "Challenges" section where you'll find exercises specifically for your arms, glutes, thighs, abs, and more.
8. Shauna Harrison
While obtaining her Ph.D. in public health, Shauna Harrison simultaneously started teaching fitness classes across the United States. The fitness blogger blends her passion for yoga, wellness, and hip-hop music, resulting in a very unique fitness brand. Harrison created a remixed yoga class called Muscle + Flow, which she teaches online every Tuesday and Sunday. The yoga class challenges traditional methods of the physical and spiritual practice—it's both calming and heart-pumping.

9. Katie Austin
The most inspiring fitness blogger on Instagram is Katie Austin. As the daughter of fitness instructor Denise Austin, it was only natural for Katie to follow in the same footsteps as her mother. Katie shares tons of workouts, guides, and recipes to help you reach your fitness goal. Whether you're looking to work on your upper body or wanting a full-body workout, the female fitness blogger provides you with all the information you need to kick-start your motivation.

Personal Trainer Blogs You'll Obsess Over

10. Jillian Michaels
There isn't a single person who hasn't heard of Jillian Michaels. The renowned fitness expert, New York Times best-selling author, and TV personality is best known as the strict trainer on The Biggest Loser. Michaels has an inspiring fitness journey blog featuring real stories of people who've transformed their bodies with her workouts as well as virtual exercise classes, healthy recipes, and personal-training sessions. The L.A.-based trainer also hosts an award-winning podcast so her followers can learn from experts in every field of wellness—whether it's medicine, fitness, or nutrition.
11. Allison Tibbs
The journey to wellness isn't easy—Allison Tibbs knows all too well how frustrating and overwhelming it can be. The healthy lifestyle coach and personal trainer created Allison Tibbs Wellness to assist people in setting fitness goals and helping them maintain the achieved results. Sharing easy five-minute workouts, weight-loss hacks, nourishing recipes, and ways to develop healthy habits, the health and fitness blog is very popular among people looking to improve their holistic health.

12. Massy Arias
Massy Arias undoubtedly has one of the most chiseled physiques in the world, but the Los Angeles fitness blogger didn't get that body overnight. She turned her life around after battling depression throughout her teenage years—she claims fitness changed her life. Now, she helps others do the same. The personal trainer's blog consists of exercise programs, meal plans, workout products, and plenty of transformation stories to motivate people.
The Fitness Fashion Blogs We Can't Get Enough Of

13. The Core
The Core is a fitness fashion blog run by Fabletics, the innovative activewear and accessories line co-founded by Academy Award-nominee Kate Hudson. The Core wasted no time in becoming one of the best health and fitness blogs highlighting the latest food, beauty, style, and fitness trends. If you're looking for inspiration to kick-start your fitness journey, The Core is where to go.
14. Yogini's Closet
Created by yoga instructor Hsiaolin Wang, Yogini's Closet is an awesome fitness fashion blog that combines comfort and style with the ancient practice of yoga. Wang believes a yogini can dress well both inside and outside yoga classes, so when she's not teaching her students, she's on the hunt for yoga clothes that are comfortable, practical, and fashionable. She writes honest, detailed reviews of the workout gear she tries, making it easy for yogis to find trusted brands.
15. Rainbeau Curves
Rainbeau Curves is the ultimate fitness fashion blog for plus-size ladies who're all about working out. Making a statement about body positivity, Rainbeau Curves has everything you need for fitness fashion inspo—there are gorgeous activewear collections and lookbooks for every season. Any clothing item from this S.F.-based store is bound to motivate you throughout your workout and enhance your curves while you kick butt.