By

California.com
January 17, 2021
Looking to make some simple lifestyle changes and improve your health? February is Heart Health Month, so there's no better time to take control of your diet and exercise habits. Many people's New Year's resolutions are still in full swing, and there are numerous healthy products and fun fitness routines to be found all over California—from juice bars in Los Angeles, to vegan restaurants in San Francisco, to hiking trails in Lake Tahoe.
The National Heart, Lung, and Blood Institute (NHLBI) marks February as American Heart Health Month to raise awareness about heart disease. Also known as coronary heart or coronary artery disease, heart disease is the leading cause of death for both men and women in the United States—according to the CDC, 1 in 4 deaths is attributed to heart disease. While this staggering statistic is concerning, there are plenty of things you can do every day to lower your risk, especially if you live in California.
We have access to an abundance of fresh, locally grown produce and a never-ending list of incredible places for outdoor workouts, so making healthy lifestyle decisions and improving your heart health is easier than ever and no longer a chore. Since Valentine's Day is coming up, too, you can bond with your sweetie by implementing a heart-healthy diet and exploring California's natural wonders together. Here are some fun ways to celebrate American Heart Month in the Golden State while establishing healthier habits for the long-term.
11 Ways To Make The Most Of American Heart Month

1. Wear Red
National Wear Red Day falls on the first Friday of February. But you don't have to rock the color just for one day to show your support. Make red a part of your everyday look throughout February Heart Month. Encourage your friends and family to incorporate the color into their wardrobe as well—together, you can bring greater attention to the dangers of heart disease.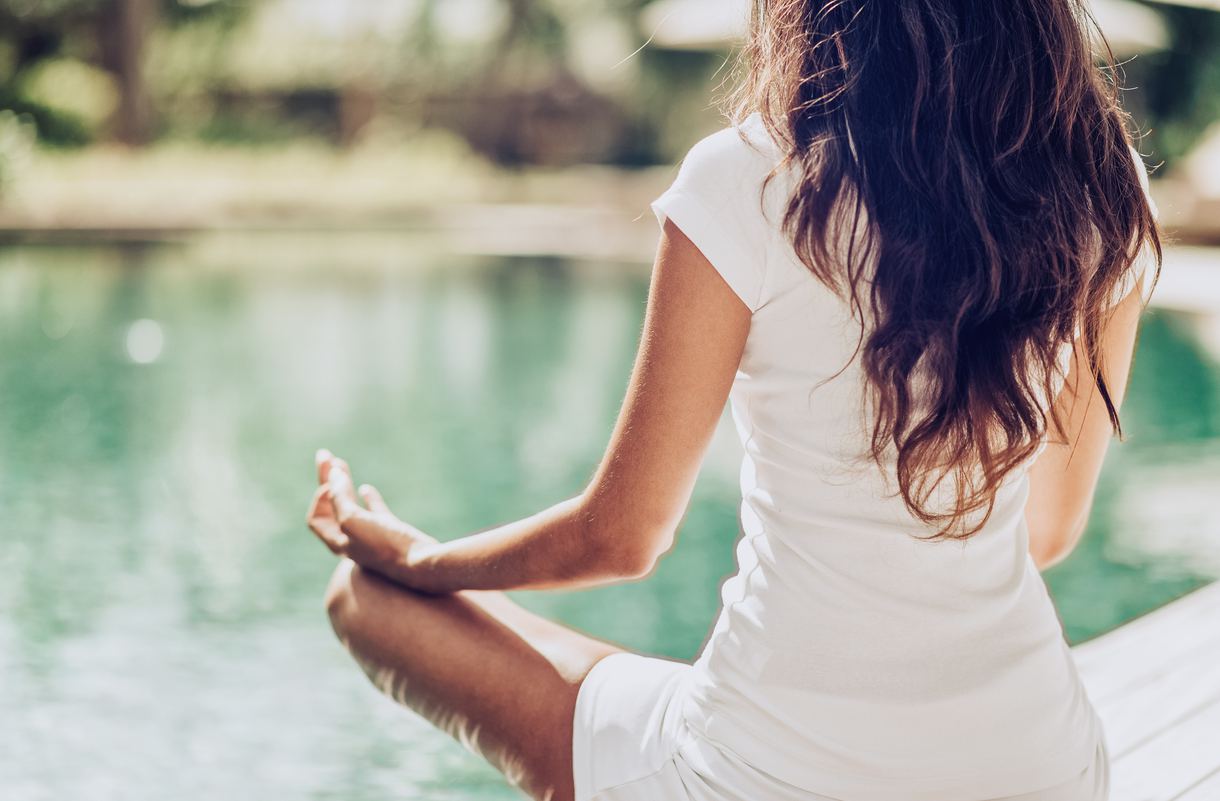 2. Release The Stress
Everyday stress significantly increases your risk of heart disease, so it's important to manage your stress as much as possible. Meditating is a wonderful way to heal anxiety and promote your well-being. This ancient practice has a lot of perks, but the main advantage is activating the body's "rest and digest" functions. When we incorporate meditation into our daily routine, we're basically lowering our heart rate and blood pressure—this, in turn, may lower your risk of heart disease.
There are a number of meditation apps to choose from, but Headspace and Calm—both of which are based in California—are the top choices for guided meditation techniques. If apps aren't exactly your cup of tea, opt for the traditional way of meditating during Heart Awareness Month. You may also want to consider attending sound baths as a way to further regulate your overall health.

3. Do At-Home Exercises
Nothing bad ever comes out of exercising, especially if you're doing it within the comfort of your home. Most people think of working out as a complicated and dreadful routine, but even a little bit of at-home exercise can go a long way. The benefits of moving your body are plentiful—it increases endurance, reduces blood pressure, manages blood sugar and insulin levels, and improves your mental health and overall mood.
You don't have to get a gym membership to improve your muscular function and ability to take in oxygen, either—there are plenty of safe exercises you can do anytime and anywhere. Find a workout routine that suits you best for a heart-healthy month; the results are rewarding.


5. Swap Junk Food With Healthy Snacks
There's nothing quite like munching on potato chips while binge-watching a TV show or experiencing a sugary explosion in your mouth while biting into a piece of California chocolate. We aren't ashamed to admit it, either: Junk food is truly satisfying. But unfortunately, it's just as bad for our health.
Snacking doesn't have to be unhealthy—challenge yourself to give up processed foods and sugary treats during Heart Health Month and replace them with healthy alternatives. Quest Nutrition, Sunchips, and Dang Foods are some of the companies offering healthy snacks in the Golden State that taste even better than their unhealthy counterparts.

6. Pamper Your Body Regularly
The best doctor's prescription is getting a massage—the practice plays an important role in heart health. Getting a massage on a regular basis lowers your blood pressure and heart rate while increasing energy levels, physical relaxation, and mental focus.
Although stress isn't exactly the direct cause of heart disease, it is linked to unhealthy lifestyle habits, which in turn contributes to heart ailments. So, it doesn't hurt to treat yourself to a weekend at California's spa resorts and top wellness retreats during Heart Awareness Month.

7. Establish A New Self-Care Routine
Improve your holistic and heart health by establishing a new self-care routine—relax, unwind, and focus on your well-being at least once a week during American Heart Month. The benefits of practicing self-care include improving your mental, physical, and emotional health. Incorporating simple home remedies into your self-care routine is also a beneficial habit—you can boost your mood and spark joy by simply prioritizing your physical and mental health. Who knew?

8. Make Healthy Dinners
You'd assume that preparing fresh, healthy dinners is a chore, but there's an abundance of healthy meals that are just as tempting as guilty pleasures. Swap the fatty ingredients with nutritious veggies and quality proteins during Heart Health Month—your meals will not only be healthy, but also colorful and versatile. Get your family to try your new healthy dishes; they'll be asking for the recipe after the first bite.
If you're a busy professional or parent and are worried about the time it takes to make healthy dinners, consider trying meal delivery services from California companies. Many of them offer options for those who are on a vegetarian, paleo, or keto diet, making it easy to find something that appeals to your dietary preferences and taste buds.

9. Indulge In Healthy Drinks Instead of Sugary Sodas
Yes, water is always the best choice, but if you fancy something with a little more flavor, ditch the sugary sodas and opt for healthy drinks. Traditional soda fanatics are bound to love the tasty flavors of Olipop, a fiber-packed, probiotic-laced sparkling tonic made in Oakland—you won't even believe it's not soda.
Kombucha has become another healthy drink that Californians can't get enough of. This fermented tea beverage can be found pretty much anywhere, and there's no shortage of delicious, fizzy flavors. If you're not a fan of premade drinks (even if they're healthy), don't hesitate to squeeze your own fruit juice at home.

10. Get A Good Night's Sleep
Establishing a good bedtime routine is just as important as exercising. A poor sleeping regime is linked to a higher risk of heart disease and high blood pressure—it leads to higher stress levels and lowers your motivation to be physically active. If you're still tossing and turning in bed, try using California's sleep apps and products during Heart Health Month to catch some zzz's. Soon enough, you'll be able to drift off into a deep slumber on the regular.

11. Increase Awareness Of Heart Month on Social Media
The more active you are on social media, the more you're promoting and spreading the word about Heart Awareness Month. Share the changes you're making with your followers, and encourage them to lead a healthier lifestyle and make better choices, too. Leave a lasting impact and keep the conversation going to raise awareness.