California Voices is where everyday Californians share their stories and unique perspectives on living in the Golden State. If you're interested in contributing to our platform, email content@california-corp.com with a brief explanation of what you want to write about. First-time writer? Don't worry, our editors will work with you to ensure your original piece hits the mark.
My feet hit the pavement in Los Angeles on the hottest day of the year, and though I had never lived here before and the sun was blazing, the city somehow already felt like home. I have always loved the coast and the sunshine, and the time had finally come to shake things up and make the change I'd been waiting for: I had officially graduated college and was ready to move to Southern California.
I grew up in California's neighboring state of Arizona, and when I was a kid, my family would find any excuse to drive out there—even if it was for a 24-hour stint at Disneyland. My new home is in Woodland Hills, an intimate city compared to busy downtown L.A., but I love it already. There is a Westfield mall as well as tons of parks and great restaurants a short walk away.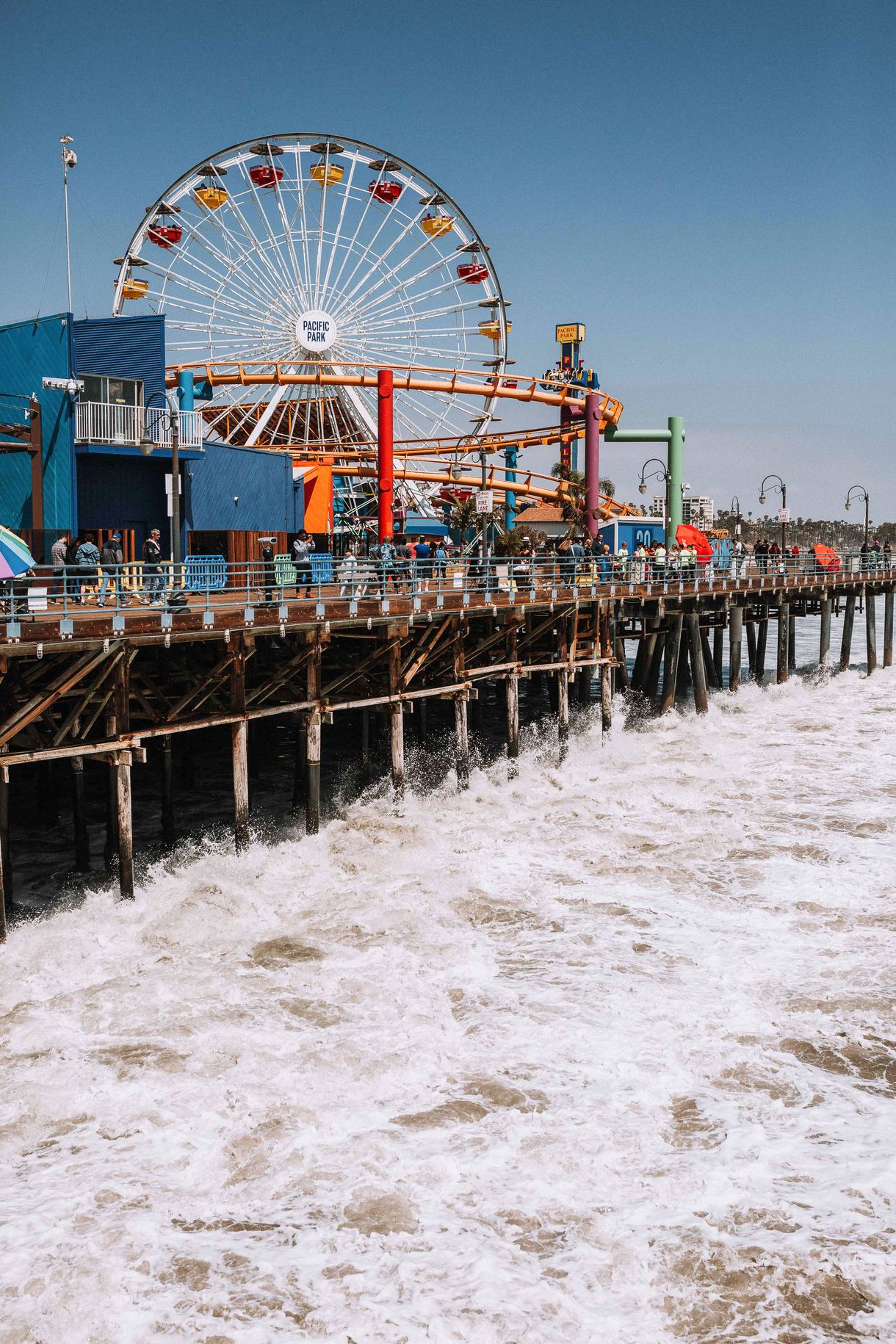 One of the first things I knew I had to do after arriving was head to the lively town of Santa Monica. From its iconic Ferris wheel to its sandy shores filled with people, the Santa Monica scene was bustling and exciting. I decided to grab some tacos from this local joint called Taco Libre (they were so delicious) before hitting the pier and checking out the action. From face painting and caricatures to fishing and surfing, there seriously is something for everyone at Santa Monica Pier—I think that's what I love most about it. Sometimes it can be hard to fit in somewhere new, but Santa Monica is home to tourists and Californians alike, so everyone feels welcome here.
The drive back to Woodland Hills is magical. I say goodbye to the ocean (for now) and take Topanga Canyon Boulevard home. The sun is setting, and with the windows rolled down, I really can't name the last time I felt this free! Who knew heading home in traffic could be so relaxing? I will admit that not every L.A. commute is as pleasant, but the destinations around here are usually worth it.

Another quintessential stop I had to make during my first week in L.A. was at Malibu Seafood. Situated just off the famous Pacific Coast Highway, this Malibu hot spot is the place for lunch along one of America's most prized highways that overlooks the ocean. The fish is fresh-caught and delicious, and the view is absolutely unbeatable.
If you're currently living in another state but wanting to move to California like I was, the best advice I can give is: Get out of your comfort zone and do it! L.A. can seem big and scary—and it is often overwhelming—but like I said before, there really is something for everyone in the City of Angels. You can also utilize the Internet to find different groups and meet-ups around the city, making it easier to get to know other people. One of my plans for the future is to go to a group skate with GRLSWIRL, which meets most Tuesdays in carefree Venice Beach.

Moving to Los Angeles has changed my life forever. I get to do all the things I did before I lived here, but now the view is usually better. I think that it could feel like home to anyone; its diversity never ceases to amaze me—mainly because I'm finding something new and awesome to do every other day, and I can't wait to try all of it!