San Francisco evokes images of clam chowder and freshly baked sourdough bread; Monterey brings up thoughts of fresh seafood; Los Angeles is known for Dagwood sandwiches, elegant sushi, and traditional street food; and San Diego is famous for fresh-off-the-grill, authentic Mexican cuisine. With so many edible traditions around every curve, culinary tourism has become a way of life and a new way of travel. Adventurers now visit certain cities simply to experience a single restaurant or a specific food, whether it is one town over or halfway across the country.
With so many edible traditions around every curve, culinary tourism has become a way of life and a new way of travel.
The goal of culinary tourism is multifaceted, as the industry aims to educate, to inspire, to encourage travelers to explore the local area, and to facilitate learning about the local food trends, techniques, history, and traditions. Taking part in culinary tourism allows travelers to immerse themselves in every destination in order to better understand the neighborhood, city, and region as a whole. Culinary tourism can include everything from touring local farms, to learning how to cook local cuisine, to sampling regional dishes, to seeing how local artisans craft their products.
Culinary tourism has become increasingly popular since its prominent inception in 2001. While this form of tourism existed long before the 21st century, Erik Wolf popularized the activity with a white paper he presented to the International Culinary Tourism Association. The paper was met with much success and was later turned into a book that described the growing interest in food tours and their ability to potentially boost business for local restaurants. This interest continues today, as noted in a 2015 study published by Venngage, which estimated that about 88 percent of travelers consider gastronomy a defining element when deciding on travel destinations.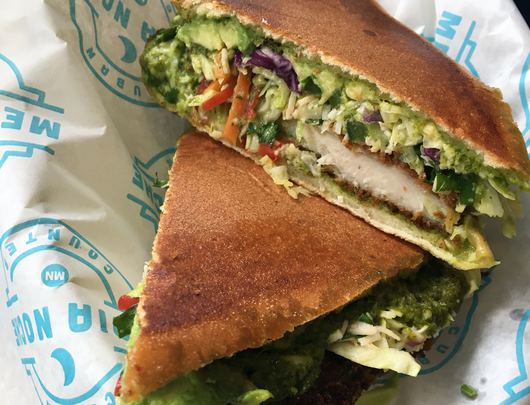 The trend is further illustrated in the 2016 Food Travel Monitor report conducted by the World Food Travel Association, which found that 95 percent of Americans are interested in having a unique food experience when they travel. This enthusiasm is spurred on by television stars, such as Andrew Zimmern and the late Anthony Bourdain, who inspire viewers to have authentic experiences where they are able to build a deeper connection to the destination and the people who call it home.
A few decades ago, travelers seemingly wanted to experience the best of the best, which often led them to resorts and tourist areas; nowadays, however, travelers seek out experiences that are unique to the region and that will allow them to see what life there is truly like.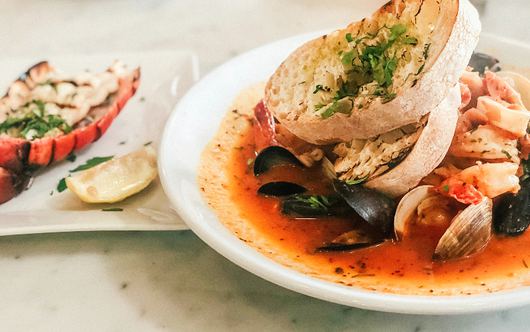 If you want to experience culinary tourism for yourself, here are the top food tours in California that you should add to your next itinerary.
1. The Original San Francisco Gourmet Chocolate Tour
Taste chocolate from around San Francisco during a three-hour guided tour that starts along the Embarcadero and concludes at Union Square. Indulge in sweet treats while learning about the health benefits of chocolate and how it is created.
2. The Original Downtown Santa Barbara Food Tour
Savor bites and sips of the region's best establishments on a three-and-a-half-hour tour around downtown. This excursion supports local businesses and offers a taste of delicious goods ranging from sweet to savory.
3. Carmel Small-Group Food and Wine Walking Tour
Fresh pasta, local olive oil, and decadent chocolate are a few of the culinary delights highlighted on this intimate three-hour tour.
4. Sacramento Downtown Historical Tour
Tantalize your taste buds with locally sourced ingredients in the Farm-to-Fork Capital of America. Spend three hours sampling artisanal cheese, fresh corn tortillas with roasted poblano peppers, kale and apple salad, and mangos accompanied by dark chocolate.
5. Hollywood Sites & Bites Food Tour
See Hollywood like never before on this four-hour walking and driving tour. With stops at hidden gems as well as at popular eateries and landmarks, this tour is sure to leave you with a better understanding of the Los Angeles dining scene.
6. San Francisco Mission 18th Street Tour
Discover the wonder of the Mission District with a two-and-a-half-hour tour of the neighborhood's top eateries. Savor a scoop from Bi-Rite Creamery, take a bite out of a bahn mi, taste the tacos that hold the essence of the Mission, and sample the delicate difference of single-origin chocolate.
7. Secret Food Tour of Venice Beach, Los Angeles
Tour around Venice Beach in this three-hour excursion featuring trivia, stories, and locally loved bites. Offerings include tacos, poke, a crostini, and the perfect solution when you can't decide between churros and doughnuts.
8. North Park San Diego Food Tour
Check out one of the coolest and oldest neighborhoods in San Diego during a four-hour guided walking tour showcasing unusual local favorites. From handmade pretzels and artisanal cheeses to hot wings and deep-dish pizza, this tour offers a taste of the city unlike any other.
9. Oakland Temescal Tastes
Eat your way through one of the most diverse culinary destinations in the country on this inclusive tour highlighting cuisines from Mexico, Ethiopia, Korea, and many others. The three-hour tour also offers a glimpse into Oakland's rich culture and varied background.
10. Napa Dinner Tour
Walk around downtown Napa and experience some of the best culinary creations in the region. Arrive hungry, as this tour includes a four-course dinner fit for a king. With stops at two of the restaurants recommended by the Michelin Guide, this tour is not like any other you have experienced.