By

Mackenzie Hutson
May 25, 2019
The homestay industry has found its stride, thanks sites such as Airbnb and Netflix series like "Stay Here" gaining in popularity. Though this new market offers plenty of possibilities and opens up a whole new world for vacationing travelers and homeowners alike, this emergence has led to high guest expectations and even fiercer competition among homestays.
From the appearance of the house paint, to the quality of the bedding, to the type of decor, everything makes an impression from the moment eyes land on the property. This initial reaction lingers and has the potential to make or break the homestay experience. To make visitors feel welcome from the first minute to the last, follow these nine easy tips to improve your homestay and book more guests.
Simplify the check-in process
Rather than using a lockbox and trusting guests to leave the keys behind (or needing to meet up with each new guest in person), invest in a keypad door knob, which makes entering the homestay a breeze. Keypad door knobs not only remove the hassle of a lockbox, but they also provide a much safer way to guard your property against previous guests—who may try to re-enter unannounced—with the ability to change the code after every checkout.
Write a house manual
Unlike traditional hotels, homestays do not have consistent expectations or 24-hour concierge services to help guests. In an effort to combat this, leave a house manual addressing the most common questions guests may have such as where to find towels, how to operate the air-conditioning or heating unit, where the closest grocery store or gas station is, and the username and password for the Wi-Fi. That way, you don't need to answer a bunch of questions each time someone new stays at your place. Also make sure to include your personal contact information, just in case an issue arises during the guest's stay. Visitors will feel more comfortable knowing they have a resource should something come up.
Leave a welcome GIFT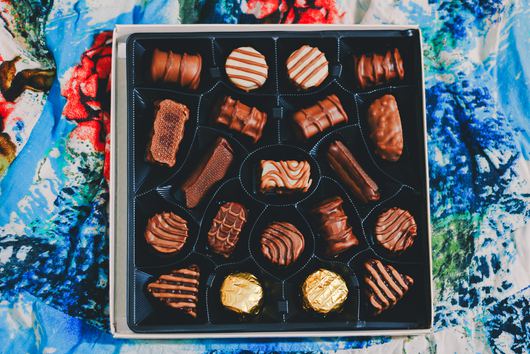 Simple things like a welcome basket set homestays apart from—and above—hotels. A good rule of thumb is to spend 10 percent of the price charged for one night's stay on items for the basket. It's best to choose location-specific goodies or items guests may find useful such as chocolate bars or coffee from a local company, mineral sunscreen for the beach, or natural bug repellant for hikes.
Stock the fridge and cabinets
Many guests will arrive after a long day of traveling, and the last thing they should have to worry about is finding fresh drinking water or a quick snack. At the very least, the refrigerator should be stocked with water bottles—or reusable bottles should be provided (another great option for the welcome basket) along with a source of purified or filtered water—and the cabinets should have several single-portion snacks such as protein bars or nuts. Aside from these staple items, food and drinks are optional. Whether or not you decide to offer more than the bare necessities, it is essential that the kitchen be clean and rid of half-used items from previous occupants. These small details do not require large amounts of time or money, but they leave an undeniable impression on guests.
Recommend the best local experiences
More likely than not, guests are coming to your rental to enjoy a vacation in that specific location, so it is important to give them information about the local landscape. Do you know the top Thai restaurant in town, the best place to go for a night out, or the coolest nearby cooking class? Let your guests have the opportunity to experience it while they are there.
Write your three favorite destinations and any location-specific experiences on a chalkboard or in the house manual so guests can easily see it. Your recommendations will show guests that you care and provide a touch of personalization that many hotels do not offer.
Keep to a consistent theme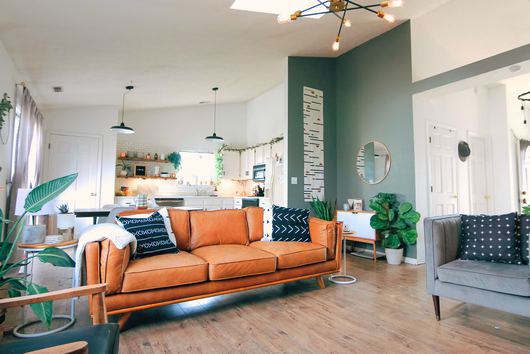 Themes are tricky because they can easily turn from charming to tacky. When done properly, however, a themed house can attract tourists and help them better understand the local culture. For instance, you can choose a beach theme for a coastal vacation home, a tiki theme for a tropical property, or a rustic cabin theme for a rentals in the woods to make guests feel immersed in their vacation. The trick is to choose neutral wall colors and fabrics while allowing signature pieces—like pillows, rugs, and paintings—to add pops of color and character. Just make sure to carry your theme throughout the house and into the outdoor areas so the whole space feels cohesive and welcoming.
Cut the clutter
While it can be tempting to stick to your own taste when decorating a homestay, remember that it is all about the guest experience. What may appeal to you as an individual may not be what resonates with guests. Keeping everything organized, removing family pictures and sentimental items, and eliminating the clutter will drastically improve the guests' first impression—increasing the likelihood that they will book your rental again. If the homestay is your primary residence for part of the year, ensure you lock up any personal items so guests do not have access to them; this will not only keep your belongings safe, but it will also make guests feel more comfortable knowing that they will not accidentally stumble upon your sock drawer.
Get cozy
When it comes to homestays, the easiest way to increase revenue is to add heads in beds. Whether you charge based on the amount of guests or the number of nights, the more people the rental can accommodate, the higher the price can be. But when it comes to overall impression, the quality of the beds and bedding often have a major impact, making the bedding selection extremely important.
Spring for extra pillows on every bed, and get three sets of sumptuous bedding (consider a set from Coyuchi, a brand specializing in luxurious, organic cotton linens) so you always have an extra one available. While this may sound like a significant investment that will never pay for itself, the reality is that it will make all the difference for guests.
create a social media moment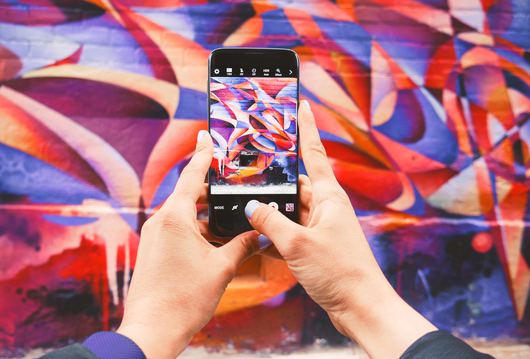 In an age where social media is omnipresent, taking the time to create a picture-perfect spot will allow your rental to earn free exposure online and increase your potential customer base. Have a mural painted on an exterior wall, install a swing overlooking the ocean, or set up a photo booth inside and let the guests do your marketing for you.