The elusive supper club has taken the states by storm over the past couple years, having made its way across the pond. Supper clubs became popular during the late 19th century when a law established a closing time for the pubs and restaurants in London. Those wishing to mingle after the 12:30 a.m. curfew created supper clubs in private establishments that were not affected by the law. Members were determined by the doormen, who would let those who knocked on the door into the secret society. While the prominence of supper clubs in California is largely due to the exclusivity of the gatherings, the intimate nature of these dinners has remained.
Members were determined by the doormen, who would let those who knocked on the door into the secret society.
In a society where most people focus on their phones and not on human interaction, and where people seem to be reluctant to talk to strangers, supper clubs serve as a creative solution to meeting new people and trying incredible food from up-and-coming chefs. These meals also present an opportunity to dine in unique places; from art galleries, to balconies overlooking the city, to rooftop patios, to boats drifting across the Pacific, there is no end to the list of possible places to enjoy a four-, eight-, or 12-course meal.
If you are ready to step out of your comfort zone and greet fellow food enthusiasts, check out some of the Bay Area's most interesting supper clubs.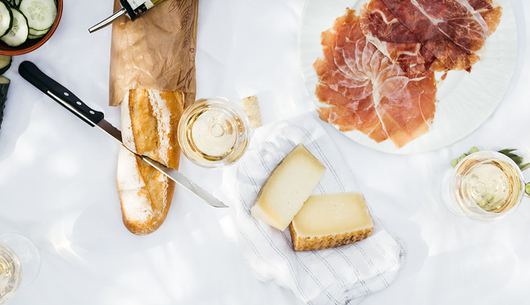 Eats by E
Chef Eric hosts supper clubs across the region through the Feastly platform and has earned himself five-star status through 3,000-plus reviews. His upbringing and travels have greatly contributed to his overall cooking style; he was born and raised in the San Francisco Bay Area but made frequent trips to Hawaii. His extensive, multi-course menus are available ahead of time, too, making it easy to select an inspired cuisine—though lumpia is a solid staple at his dinners.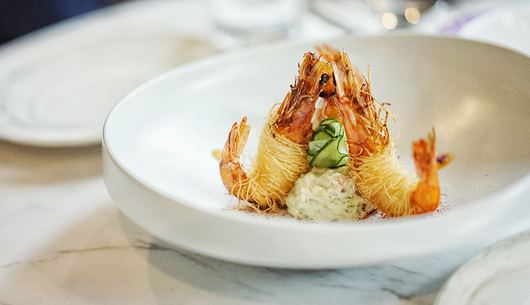 Naked Kitchen
The Naked Kitchen sits inside the delicate walls of a purple Victorian home in the heart of San Francisco's Mission District. Aside from hosting epic supper clubs with continually changing menus and featured chefs, the company also holds private and corporate events in its space—complete with a fully equipped kitchen, two dining rooms, and an outdoor deck—for up to 50 guests. Join the mailing list to become a member and stay informed about future get-togethers.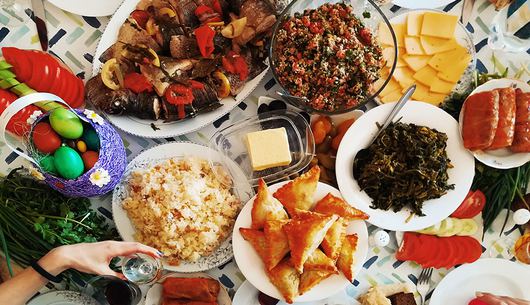 S+M Vegan
S+M Vegan was founded in 2013 by Shane Stanbridge and Marie Chia after the chefs hosted an all-you-can-eat dinner in their home and drew nearly three times the expected crowd. Now they serve up vegan, local, seasonal cuisine with rotating themes, often inspired by their Asian and European heritages. Previous dishes have included smoked chili nachos topped with cheese, crema, pickled onions, and scallions; hand-crafted dumplings; and grilled romaine atop pea brodo. The not-so-secret supper club is held at various venues across Oakland and San Francisco, with weekly and monthly pop-ups that take reservations through the event calendar on the website.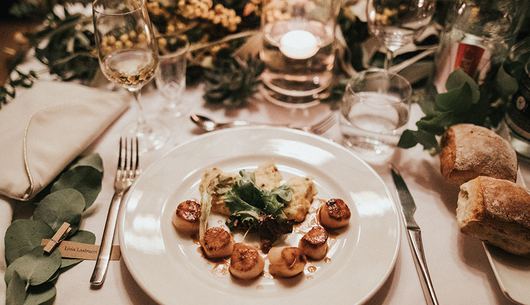 Wild Kitchen
Wild Kitchen is a ForageSF venture, offering eight-course meals that highlight sustainably sourced ingredients from the local region. These supper clubs can host up to 100 guests and know no bounds. Have a meal on a rooftop deck in the heart of the city and then another on a houseboat gliding across the Bay—all with the incredible chefs of Wild Kitchen. Sign up for the secret supper-club dinners by joining the email list, and get ready to have an unforgettable dining experience.