By

California.com
November 22, 2020
It's officially time to go holiday shopping: Yes, Black Friday is already around the corner. There's no doubt that we've had a crazy year so far, which has probably left some Californians wondering whether Black Friday is canceled. The answer is: absolutely not. We might even go so far as to say that Black Friday shopping has never been better. The things we like least about the eventful day—long lines, packed stores, arguments over who grabbed an item first—are virtually impossible due to COVID-19 safety guidelines. With a bigger focus on online shopping, 2020 is going to be a game-changing year for shoppers in California and beyond.
When is Black Friday?
The day after Thanksgiving is the biggest shopping day of the year worldwide. Black Friday 2020 falls on November 27 this year (in some cases, sales begin on Thanksgiving). Keep in mind, however, that Black Friday shopping deals often extend throughout the weekend, leading up to Cyber Monday and the rest of Cyber Week.

Brands to shop during black Friday and cyber Monday 2020
To make your at-home shopping trip a little less overwhelming and help you finish your holiday shopping early, we've prepared the ultimate Black Friday deals list from our favorite California-based brands. (You can thank us later.)
Incredible Black Friday deals

Black Friday Deals in Tech
Almost every retailer that sells appliances marks down a large collection of items on the biggest shopping weekend of the year. Check out these noteworthy Black Friday deals on tech and appliances.
Newegg
If your home office electronics are in need of an upgrade, we have you covered. California-based online electronics retailer Newegg is offering up to 54 percent off laptops, headphones, and SSD cards.
HP
This Palo Alto-based brand has a Black Friday clock on its website, teasing sales on laptops, desktops, printers, accessories, and more.
Adobe
Adobe is running big offers online that are available through November 27. Save up to 25 percent now on the entire collection of 20-plus creative apps.

Black Friday Deals on Household items and furniture
Our hot tip when it comes to furniture shopping on Black Friday: Know what you want; don't browse. And make sure to measure your space so you know whether the giant sofa for slae at 80 percent off actually fits in your living room.

Apt2B
The Los Angeles-based Apt2B is focused on delivering high-quality products for reasonable prices. The modern furniture and decor store is already offering 15 percent off sitewide discounts for pre-Black Friday sales. There are definitely more great deals to come.
HD Buttercup
Can't make it to HD Buttercup's flagship store in L.A. or its locations in Orange County or San Francisco? Shop online on Black Friday for more awesome deals. The contemporary, California-inspired furniture and rugs retailer is offering up to 70 percent off lighting, 30 percent off rugs, and free shipping—and this is just the beginning.
Pottery Barn
If your home needs a bit of a traditional California makeover, consider taking advantage of the Black Friday sales at Pottery Barn, which is offering certain items up to 50 percent off. Go shopping now, and you might just end up furnishing the English Country, Farmhouse, or Hamptons-inspired home of your dreams.

Black Friday Deals on Clothing
Whether you're looking to invest in a good winter coat, finally get that a bag you've been eyeing all year, or update your capsule wardrobe, Black Friday is the best time to check out deals from California clothing retailers.

Levi's
This classic jeans brand has become a household name for its great fits and durable materials. Deals up to 40 percent off await at Levi's. Make sure to check back again on the big day for even more Black Friday deals.
Outerknown
Sustainable California brand Outerknown is offering up to 70 percent off past-season favorites and 20 percent off all sale items. No, we're not kidding. Oh, and these deals are available now.
Wolven
Go to Wolven's website now for bold and beautiful eco-friendly loungewear and athleisure items at 35 percent off. (Yes, the sale is sitewide.)
Christy Dawn
The country-chic sustainable clothing line Christy Dawn is offering 30 percent off a selection of dresses, footwear, masks, and more. The sale is ongoing, and a new dress will be added to the sale list every day until the end of Black Friday 2020.

Black Friday Deals on Makeup and Beauty
Don't log off just yet—some of your favorite California makeup, skincare, and hair brands are also offering serious Black Friday discounts. With the dry winter months quickly approaching, your skin needs all the extra help it can get; and who said a socially distanced celebration doesn't call for a killer beauty look?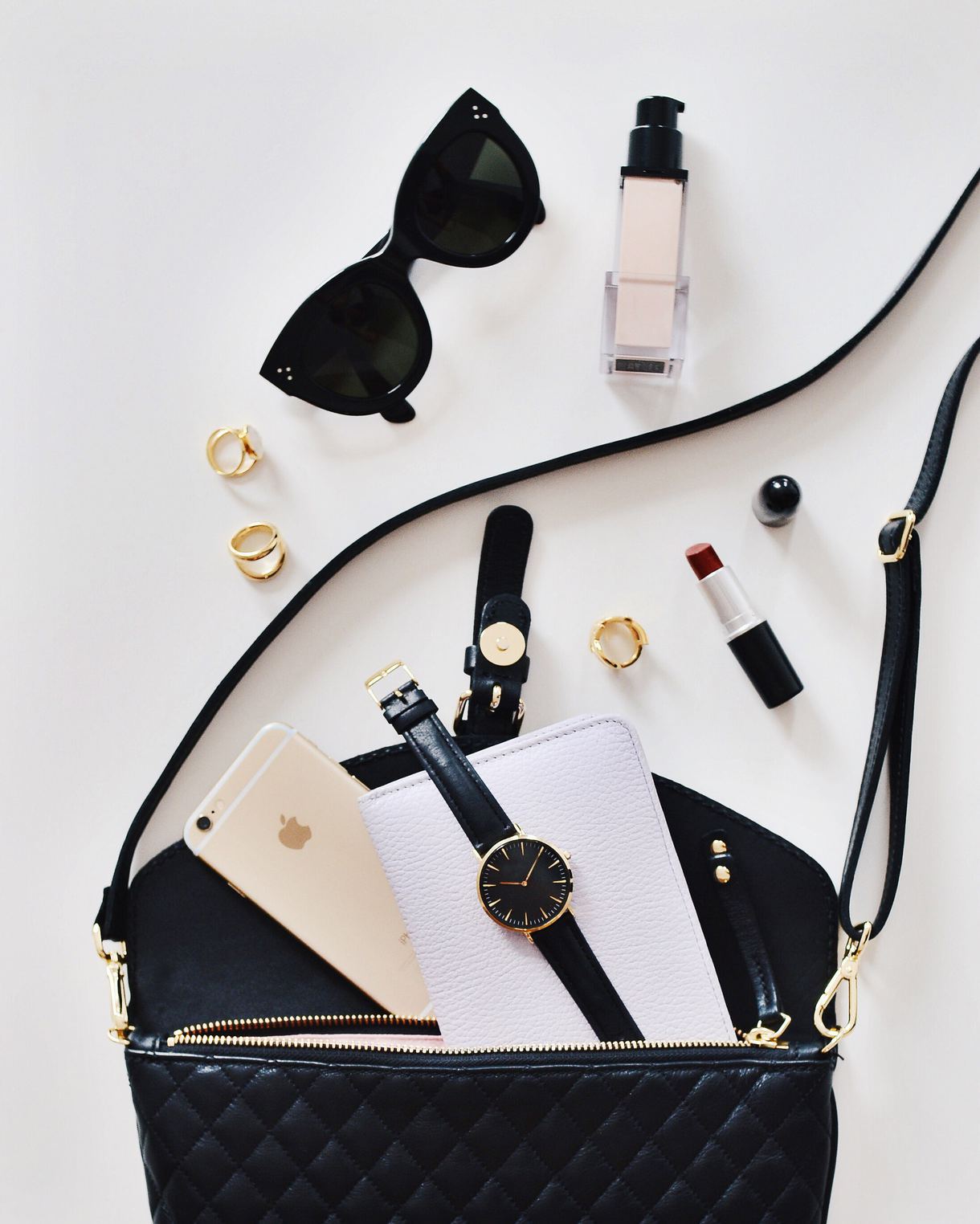 Dermstore
From November 24 to 28, you can save up to 30 percent on over 200 beloved beauty brands (such as Sunday Riley and Allies of Skin) from Dermstore. That's not all; certain "Best of Dermstore" sets are also available for 20 percent off.
Murad
The coveted skincare brand Murad is offering shoppers 25 percent off all orders as well as a free full-size renewing eye cream (valued at $82) with a purchase of $150 or more. Go get your holiday set now.
Kosas
The clean L.A.-based beauty brand Kosas already has many different types of holiday shopping deals on its website. Check back every day, and you may find a set you've been eyeing has been majorly discounted overnight.
Stila
Mark your calendars. The cult-favorite California brand Stila is blessing us with a 40 percent off sitewide Black Friday sale on November 27. You won't want to miss it.
Orly
Get your favorite winter nail colors now, because Orly is offering up to 50 percent off select items and an additional 25 percent off sitewide deals.

What about the best Cyber Monday deals?
This year, the majorly online-focused shopping day is November 30. Cyber Monday sales typically begin at 12 a.m. on the Monday following Thanksgiving but can start as early as the Saturday following Black Friday.
Perceived as a continuation of Black Friday, Cyber Monday gives you the opportunity to score deals you might've missed out on while you were busy recovering from the food coma of delectable Thanksgiving dishes and mouthwatering desserts.
These deals are typically revealed on the day of, so make sure you head to these above-mentioned websites on November 30.