As we wrap up the holiday season, the idea of living in excess keeps floating around in our heads. While we set aside one day per year for gratitude, 364 days seem to revolve around the latest deal a coworker scored on Amazon; what we all got for Christmas, Kwanzaa, or Hanukkah; and the newest clothes we've added to our wardrobe. The holiday season is supposed to be about giving and spending time with loved ones, so why do we all obsess over material goods most of the time? For me, it's exhausting to have these conversations—but that wasn't always the case.
The idea of living a simpler, minimalistic life and building a capsule wardrobe first came up a few years ago as style influencers began showing up on my social feeds. I knew I'd followed a few people who were involved in the space, so I didn't think much of these other eco-conscious, slow-fashion influencers at first.
But as they continued to pop up on a daily basis, I found myself becoming interested in the fashion industry and my own habits. Up until this point, shopping was a weekly occurrence—even if I didn't make a purchase, I'd walk downtown to see what new items my favorite shops had in stock. Though living in the pricey Bay Area prevented me from acting on many of these impulses, the constant perusing meant I always wanted something.
After a while, I got curious and did some research outside of social media, and what I learned changed my shopping habits forever. Finding out that it takes 2,700 liters of water to make a single cotton T-shirt; that the people who made my clothing weren't paid livable wages or provided with safe working conditions; and that the average American throws away approximately 81 pounds of clothing each year (which then sits in a landfill for decades) was the wake-up call I needed to change my ways.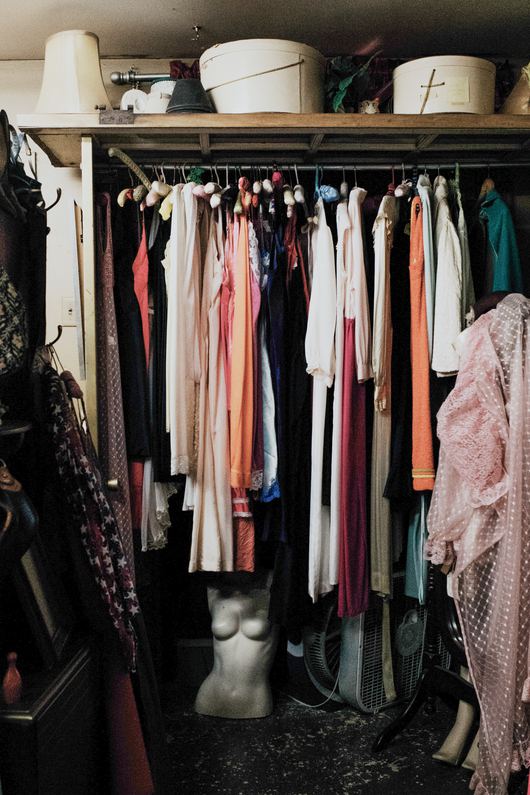 Though my purchasing behavior looks much different today and I now pay more attention to the quality of items as well as the ethical implications of their creation, I still find that I have way more clothing than I actually need. With a full closet bursting with options, several drawers filled to the brim, and an overflowing basket of shoes, many pieces get left out of rotation for months on end. So, perhaps it's time to build a business-casual capsule wardrobe with items that I want to wear at the office and on the weekends.
What Exactly Is A Capsule Wardrobe?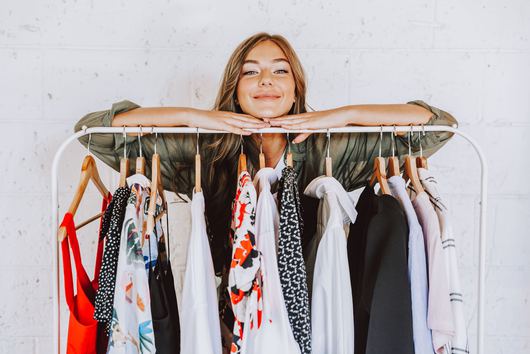 Essentially, a capsule wardrobe is a small collection of items that can be mixed, matched, and worn every day. This includes clothing, accessories, shoes, and outerwear and is typically switched up seasonally. While there is much debate over how many pieces should be included, capsule wardrobes usually contain 20 to 40 items, about half of which can be worn year-round.
The point of creating a minimalist capsule wardrobe is very simple: To wear your favorite clothing every day. It allows you to feel great in your clothes all the time, to create space for the things that matter, and to make time for them.
Why Should You Build A Capsule Wardrobe?
Capsule wardrobes have gained popularity in recent years, but there are a lot of misconceptions about them. They are not simply minimalist wardrobes that limit the number of items in your closet for the sake of not owning a lot of things; they are a combination of items you love to wear that make shopping and getting dressed infinitely easier.
The point is to own items that you feel good in and actually get to wear, rather than hold on to pieces that no longer fit or you no longer enjoy putting on in the morning. A capsule wardrobe also changes your mindset—you begin seeing your clothing as an investment. You start to consider how well each piece was made, think about how well each item fits, and view your closet as a long-term entity rather than something that changes weekly.
The cost of each item also comes into question when you put the effort into choosing lasting pieces. Rather than taking the price tag at face value, divide it by the number of times you think you'll wear the garment over the next three months. This gives you the cost per wear in a single season (but versatile pieces can be worn year-round). You'll get much more use out of these kinds of items, so it's worth paying a slightly higher price.
Working with a small wardrobe is also much easier than rifling through a ton of things to get dressed or organizing hundreds of clothes. In addition, working with a capsule wardrobe has positive environmental effects and makes you less likely to impulsively buy clothing, potentially saving hundreds of dollars annually.
How Do I Start Building A Classic Capsule Wardrobe?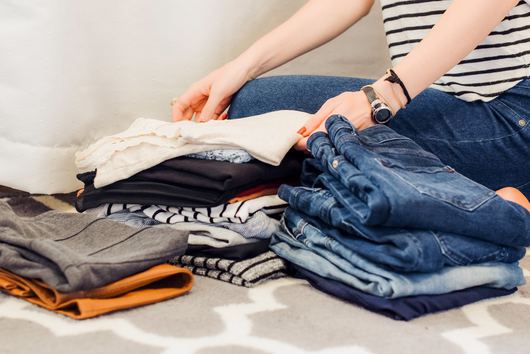 1. Pile It Up
If you're like me and starting with a closet full of clothing, the first step is sorting through everything you already own to pare it down. (If you think this sounds like a Marie Kondo exercise, you'd be right.) Pile every piece of clothing you own on your bed. This will not only encourage you to tackle the process in a single day, but also illustrate exactly how many things you've been holding on to.
2. Touch Everything
Yes, really. Touching each piece forces you to confront them and think about how they make you feel. As you pick up each item individually, sort the pieces into three piles: items you love, things you're not sure about, and stuff you can part with.
3. Celebrate How Far You've Come
Congratulations, you made it through the tough step! Take a break, go outside, drink some water, and feel proud of how much you've already accomplished.
4. Sort and Pack Up Your Donations
Don't throw anything away! While this might be your first instinct, textiles take forever to break down in landfills; luckily, they can easily be recycled. Donate all of your wearable clothing to local thrift shops, take all ripped denim to Madewell (where it will be turned into housing insulation for communities in need), and drop off all unwearable items to Goodwill—the store will sort through donated items and sell or recycle textiles.
For some, this will be a great stopping point for the afternoon; if this is true for you, note which items you think about for the rest of the day. There might be something in your "maybe" pile that really ought to be packed with the other donations, or there could be something you wanted to donate that you just can't part with yet.
5. Look At Yourself In The Mirror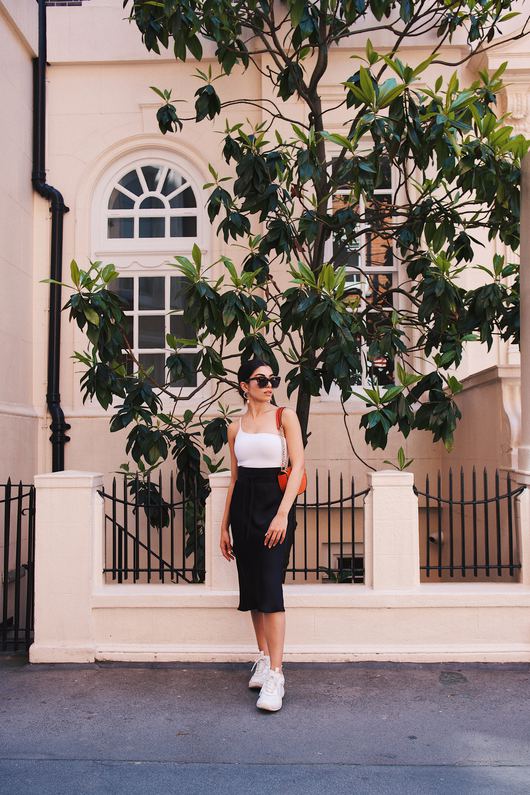 Ask yourself if you will realistically wear anything in your "maybe" pile. Chances are, you put the pieces there for a reason, and you don't love the way they fit. When in doubt, try it on. If you don't love the item, place it in the donation pile.
6. Look at What's Left
Now that you're left with things you'll actually wear, it's time to start creating a capsule wardrobe. Separate your workout clothes, sleepwear, undergarments, and any items you're required to keep for your job. Double-check that you wear these items fairly regularly. If there's still something that is uncomfortable or that you haven't worn in a year or more, consider taking it out of your collection and donating it.
When you're left with just clothing, accessories, shoes, and outerwear, separate them into their respective categories. Next, you'll want to focus your attention on your current season; if you get started now, begin with your winter capsule wardrobe. You'll want to start out by picking a couple pairs of pants, a skirt or two, a dress, a few pieces of outerwear, sneakers, boots, and a pair of flats so that your capsule wardrobe works with your daily life but can also accommodate work events, nights out, and family parties.
These core items comprise about one-third of your 30 total pieces—but don't panic. Since this is a seasonal selection, you likely already gravitate toward certain sweaters, accessories, and blouses, so choosing 20 more items isn't as limiting as it first sounds.
Once you've determined what you'd like to include in your winter selection, separate what's left into four categories:
Items to consider for your

spring capsule wardrobe

Potential summer capsule wardrobe staples

Fall capsule wardrobe candidates

Everything else you'd like to keep but can't fit into one of the other collections
This will force you to really look at what remains, see where the gaps in your wardrobe lie, and start considering whether your pieces go together cohesively.
*Note: You might find it helpful to create a capsule wardrobe list for each season before you separate everything. This will allow you to picture the collection as a whole and decide how many of each item you'd like to have.
7. Put Everything Away
Now that each item has a place and a purpose, you'll see that organizing your closet is much simpler when everything you need for the season is easily accessible.
8. Enjoy Your Extra Time Each Morning
Not having to spend as long choosing an outfit every day means you get precious time back in your schedule. Whether you spend that time sleeping in, savoring your coffee, reading a good book, or learning a new skill, you'll wonder how you ever took so long to get ready in the morning and why you didn't create a capsule wardrobe sooner.
What If I Can't Stick to Such A Small Wardrobe?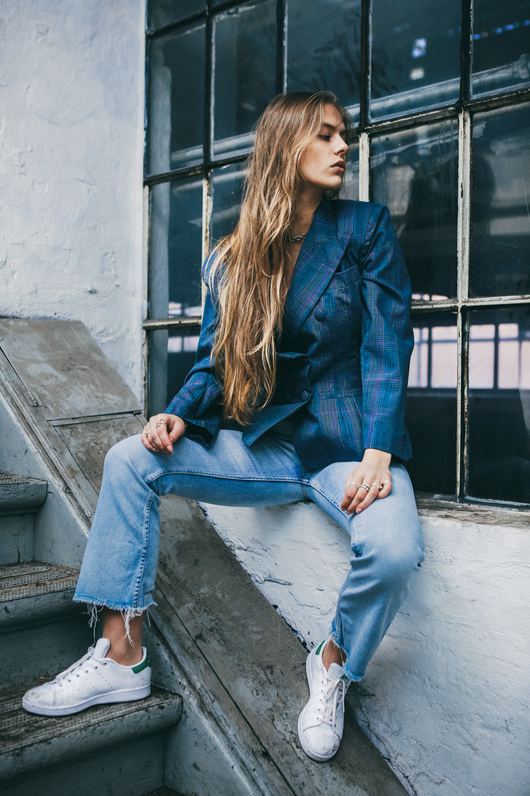 Try not to get caught up in the specific number of pieces. As long as you follow the process of intentionally choosing items to complete your collection, the essence of a capsule wardrobe will come through in your closet. That's not to say you can include every piece you own, however. If 30 items is too limiting, try expanding to 35 or 40 pieces, but do your absolute best to keep it within 50. Remember: This is a seasonal rotation, so your favorites will have plenty of time to make it into the mix.
If you're still struggling to make selections because your work and weekend wardrobes are too different, consider compiling a work capsule wardrobe and a separate casual collection. But don't mix them together, because doing so would make it harder to find particular items when you get dressed. This will allow you to have a functional closet that follows the concepts of a capsule wardrobe.
Have you already switched over or been wanting to try a capsule wardrobe? Let us know in the comments.